People who sincerely take care of their skin and follow their skincare routine on a regular basis know how essential it is to use the effective and best beauty products for the baths. From hair shampoo to conditioner to lotion to bath bombs to bath scrubs to the body fragrance, people are very sensitive and selective whilst using the commodities for their baths.
The profits are that not only these products embrace and gives a glow to the skin, but they also benefit in boosting your mood, relaxes your body and even gets you good sleep.
Below, we have mentioned some of the best bath and beauty products you might wanna consider to buy for baths and showers. Have a happy read.
10. Shea Exfoliating Sugar Body Scrub
SOURCE: The Body Shop
The Shea Exfoliating Sugar Body Scrub works as one of the best body exfoliators. The advantages of using Shea Exfoliating Sugar Body Scrub for your body is that it helps in smoothing your skin, leaving skin to feel notably soft and removes all the dead skin of your body.
9. Burt's Bees Lemon & Vitamin E Bath & Body Oil.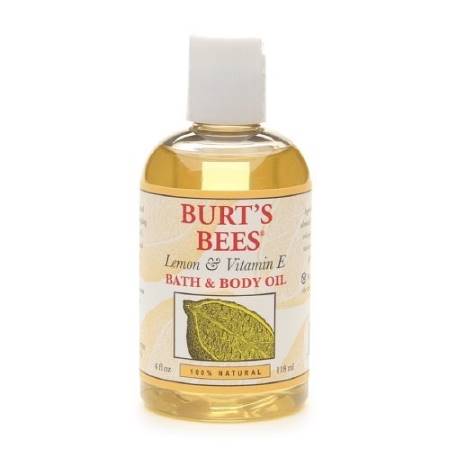 SOURCE: Walmart
The Burt's Bees Body Oil that contains Lemon and Vitamin E energizes and nourishes your skin. With the Burt's Bees Lemon & Vitamin E Bath & Body Oil, you can get a smooth and a balanced soft skin on your body.
The way to apply is easy. All you have to do is just add a drop or a splash to your bath or just simply apply it over your skin after the bath.
You may also like: 10 Best Drugstore Eyeliners Reviews
8. LE LABO Thé Noir 29' Hand & Body Lotion
SOURCE: Pinterest
The Le Labo Hand and Body Lotion contain vitamins E and A, aloe vera, coconut, and olive oils. The lotion is paraben-free and also works as the lotion perfumes that will soften and smooth your body skin.
7. Laura Mercier Crème Brulee Honey Bath
SOURCE: Space NK
The Laura Mercier Crème Brulee Honey Bath includes all natural ingredients such as French Vanilla beans, vitamins A and E, and white musk that will moisturize and condition your skin. This honey bath will also provide you a natural-looking complexion to your skin. Enjoy the scent it leaves to your skin and your bathroom.
6. Neal's Yard Organic Aromatic Foaming Bath
SOURCE: Neal's Yard Remedies
Our next bath beauty product is The Neal's Yard Organic Aromatic Foaming Bath. The method to use it is very simple. All you have to do is pour a few drops into the warm running water from the tap. And now you're just a few steps away from getting that nourished and fragrant skin.
Also read: Charlotte Tilbury Launched Two New Pillow Talk products - An Eyeshadow Palette And A Blusher
5. Tom Ford's Neroli Portofino soap
SOURCE: eBay
The perfect scent soap i.e Tom Ford, Neroli Portofino soap has that vibrant, sparkling, super creamy, and a transportive feature that will leave your skin moisturized. One of the greatest feedbacks its users give is that it also leaves your skin smelling fresh and pleasant.
4. Diptyque Tubereuse Candle
SOURCE: Space NK
Get that lavish scent while you relax in your tub with the Diptyque Voluptuous Tuberose Candle. This beautiful flowery strong scent candle is made from one of the most expensive flowers which are native to Mexico. The candle is long lasting that can burn for more than 5o hours. You will deffo enjoy the scent it transmits to your whole shower.
3. Geranium & Walnut Body Scrub
SOURCE: Blue Mercury
The Geranium & Walnut Body Scrub is a scrub that is extremely soft and can be used frequently on your skin. This body scrub made of layers of walnuts will polish your skin leaving it soft and healthy.
2. Sampaguita - Eau De Perfume
SOURCE: Gimle Parfymeri
The Sampaguita - Eau De Perfume is made from Sampaguita flowers. The perfume is handmade and is not tested on animals. The scent is mildly strong. Do try using it after a shower to smell like a flower.
See also: Top Global Beauty Brands in The World
1. Neom's Bath & Shower Drops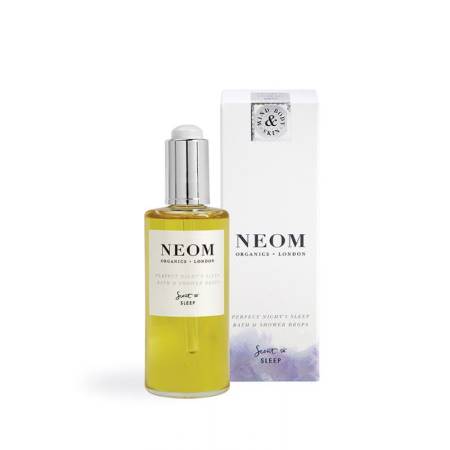 SOURCE: Neom Organics
The Neom, Bath & Shower Drops includes vitamins A and E, safflower oil, sweet basil, jasmine and varieties of essential oils. Just apply few drops to the warm water. Not only the drops will nourish your skin but will also hydrate them.
With the given bath and beauty products above, we hope we have inspired you to give these products a try.
-->