10 Classic Movies That Didn't Age Well
Published Fri Jun 28 2019 By Travis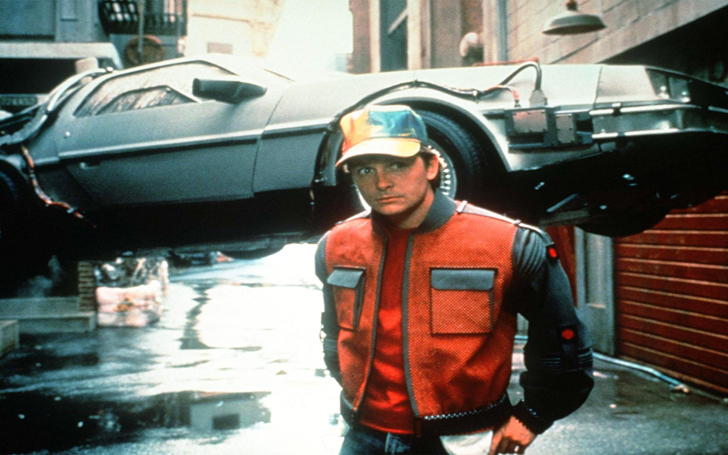 Movies are released every year with the potential of being classic years down the road. One such example of the modern classic film is apparent in 'John Wick' series starring Keanu Reeves. You know just by looking at the movie that it is going to be classic years on down the road (if it isn't already today).
There are many examples of classic movies that still hold up today, 'Casablanca', 'Paths of Glory', and 'Taxi Driver' comes to mind. But there are numerous films from years past that was thought to be classics then, but now it has just lost its charm or are considered outright failures.
The social, political, and technological climates we are currently living in right now are going to pose some questions of movies made way back in the past. So, here we take a look at ten classic films that haven't aged well;
10. The Fast and The Furious (2001)
Just be honest and tell us the movie that started the franchise, which is set to release a spinoff now in 2019, was something that would have resulted from a film where the most significant plot point was a gang of bikers stealing some explosives. Now the 'Fast and Furious' movies can compete with any superhero flicks not named Avengers and it is hard to imagine it all started with a movie where the cars had floppy drives and PlayStations 2 as "upgrades."
9. Hackers (1995)
Just take a second and look back at those days when you thought 'Hackers' was cool. The overtly sexy hacking scenes, like it, was supposed to be a sex stimulant is just funny now. Gothic nerds talking about 28kbps super speed router internet is probably the stupidest thing you will hear if you watch the movie now.
8. Bonnie and Clyde (1967)
'Bonnie and Clyde' were awe-inspiring when it first hit theatres in 1967, the movie garnered 10 Oscar nominations. It was revolutionary because of the film's overuse of sex and violence as narrative tools. It broke the taboo of Hollywood in most part, but it hasn't held up that well when you watch it now. The violence for which it was controversial, is something we are so used to in movies nowadays, it doesn't even affect as much anymore. The body count that Bonnie and Clyde racked up throughout the film is something that John Wick does before breakfast. It's not that we are insensitive to violence; it's just the movies accolades for being violent don't hold up anymore.
7. Driving Miss Daisy (1989)
'Driving Miss Daisy' won the Oscars for the best picture, and now it just feels like the movie industry patting themselves on the back for making a race relations movie. The feels good, a light-hearted approach that the film took when it comes to race relation is more apparent when you take in the fact that 'Do The Right Thing' was released in the same year, directed by Spike Lee. The now cult classic movie is more authentic than the light-hearted approach of 'Driving Miss Daisy'. And the way race relation is going on around the world. 'Driving Miss Daisy' is something we want to forget.
6. You've Got A Mail (1998)
If you have a girlfriend that loves 'love story' movies, then we can say with almost certainty that you have seen this one. The love story by the internet is a beautiful film, but because of the technology used the movie doesn't feel right anymore. The dial-up internet, waiting 2 minutes for a mail to open then the voice saying You've got a mail is just stupid when you think of it today. This movie is similar to another Meg Ryan and Tom Hanks classic, 'Sleepless in Seattle', but that movie holds up because there Tom and Meg fall for each other because of a radio show, it is believable still because we still have the radio. 'You've Got a Mail' doesn't do it anymore.
5. Mission Impossible (1996)
Summertime is supposed to be a time for mindless action movies where you don't have to think a whole lot more and enjoy what is on screen. Well, 'Mission Impossible' tested that theory and came out on top but still, the movie, if you go back now and watch again, doesn't hold up. The technology is outdated, CIA headquarters using a 200MB floppy for secrets, writing internet access for internet connection, then the CGI action scene at the end of the movie. Tom Cruise prides his Mission Impossible movies for being authentic and the action scenes real, and now considering the overuse of CGI in the first movie, Mission Impossible feels outdated now.
4. Back to the Future II (1989)
Ok! Just to the obvious out the way, we love all three 'Back to the Future' movies. It is funny and stupid and fun to watch 'Marty' and 'Doc' banter. But we think everyone will agree with the fact that 'Back to the Future II' is outdated. That is the problem when a movie travels to the future; there are so many variables at work that the predictions in the film will most certainly won't work out. Flat screen tv's, 3D movies and the movie were off by a year predicting the Cubs winning the world series, but the lifestyle the flying cars, the dresses are just stupid to think of now. It is a fun movie but when you consider the date 'Marty' and 'Doc' go to, 2015, it is just not right.
3. Saturday Night Fever! (1977)
The way this movie has gone from "Wow! I can't believe they made that (amazed)" to "Wow! I can't believe they made that (disgust)", is just amazing. First thing let's say the obvious, disco is dead, but that is not the problem, the movie released before AIDS became prevalent, is hard to look at now when you see Tony wants to bone almost everyone he sees. The bigger problem though is the scene where he almost rapes a girl after the dance show. That type of scenes won't fly nowadays, this one classic has fallen so hard from grace, but it is not that hard to believe.
2. Indiana Jones And The Temple Of Doom (1984)
This second part in the massive hit series of Indiana Jones was considered a classic when it came out and many years after that. The fall from grace is not because of the children movie having the villain pull out a heart from a living human, but the blatant racism prevalent throughout the film makes this once classic flick, a tough watch now.
1. American Beauty (1999)
Kevin Spacey won the best actor Oscar for his portrayal of a middle-aged man who throughout the movie pursues a 17-year-old girl. The film was a black comedy, but the sexual assault charges against Kevin Spacey brings a whole new perspective to the viewing experience of the movie. When before it was considered a satire of American middle-class society now feels like a realistic portrayal of a cruel person. Once a lauded Best Picture winner now has a significant blemish on its name.
What was considered good then, can now be regarded as wrong, what was ok to portray then is inappropriate now, maybe that is how the next generation will feel about the movies we consider classics in 2019. This is an ever spinning cycle of what is acceptable at the time and period we live in now. These movies on our list, for various reasons, are just not acceptable anymore.
-->