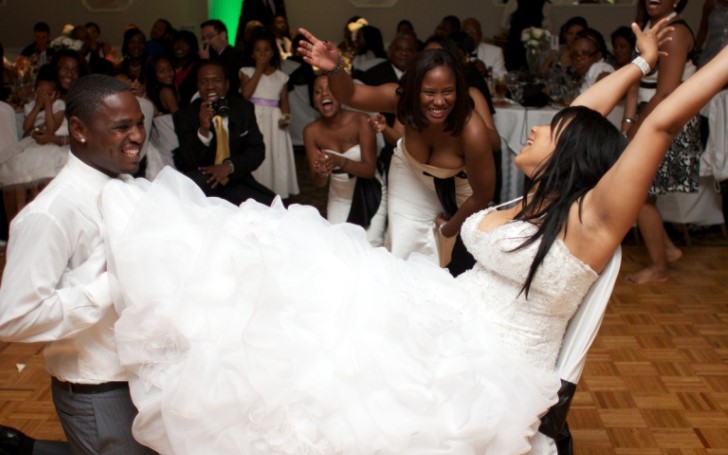 Every woman dreams of having a fairytale wedding. This is undoubtedly one the most important days in their lives. In order to embrace uniqueness, the dressing sense takes insane and wired ideas all around the globe.
The following photos contain an absolutely eye-popping design for everyone and blunt the brains on a grand day. Here, we have listed the ten most shocking and shameless wedding dresses.
10. Valentine Day Vibe
SOURCE: Starpluse
The heart on her dress no doubt symbolizes love. However, the bride may not still be done with a hangover of the Valentine Vibes.
9. Paint Me All
SOURCE: Starpluse
Not sure the couple spent their budget wisely on their wedding ceremony. Rather than going on expensive garments the paints on the body looks weird, to say the least.
8. Yummy
SOURCE: lolwot
The bride dress is carrying the motto of "I am ready, bake me up." Hopefully, the man beside her is a groom. Perfect combo, huh? Meanwhile, we are not sure after the wedding whether this cake will be edible or not.
7. Reminder One
SOURCE: Lolwot
What does a bride want to prove? Does she want to tell everyone that she had gone to recent C-section or she will go through when she gives birth?
Or okay wait, could it be scars, linea nigra (a normal line that appears on many women's bellies during pregnancy), whatever it might be but we find it funny.
6. We Are Proud? OK. But Why???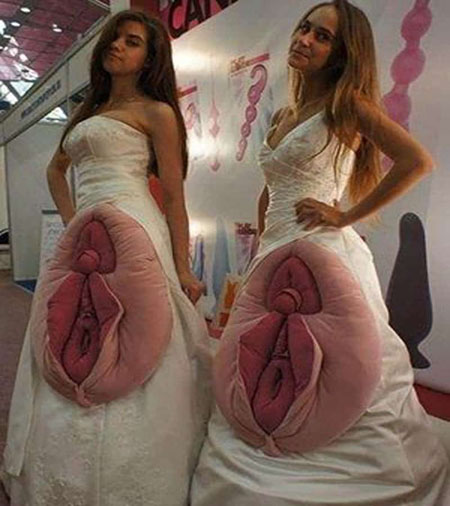 SOURCE: Lolwot
These ladies might have forgotten to check their wedding dress before capturing the photo. However, it is no doubt hilarious to display happiness showcasing women pride in such a manner in such a big day.
5. She Seems To Have Everything Covered
SOURCE: Lolwot
Here the bride is putting Miley Cyrus show theme in her wedding dress. She was apparently embarrassed by her calves and her shoulders, as they appear the only major body parts she covered.
4. Big Boobs
SOURCE: stayathomemum
This lady is proud of her assets, so she felt no hesitation to flaunt them in her own wedding. The dress thankfully covered her nipples and only showcased her cleavage.
3. Happy Groom
SOURCE: Starpluse
The groom looks happy going in the big day. The bikini theme, however, is pretty strange and looks hilarious in all honesty.
You May Also Like: Supermodel Kendall Jenner Proudly Showed Her Underwear At British Fashion Awards
2. Over Boldness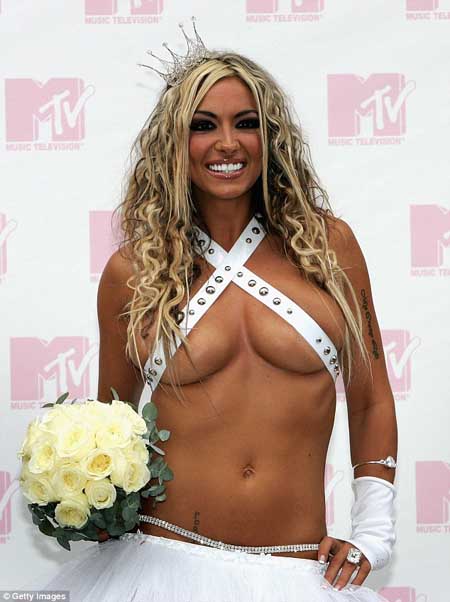 SOURCE: Dailymail
This is one of the most ridiculous ones on our list. The photo can certainly make anyone carry dirty imagination.
1. No Wedding Dress At All
SOURCE: stayathomemum
Finally, we have here the couple who has nothing to hide. It's quite hilarious that the most shameless wedding dress on our list is the one without any wedding dress at all.
There's bold and unique, and then there's shocking and shameless. This wedding dresses no doubt crossed the line. Would you dare to pull these off at your own wedding?
-->