10 Shows Looking To Become The Next Game of Thrones
Published Wed Jan 09 2019 By Tess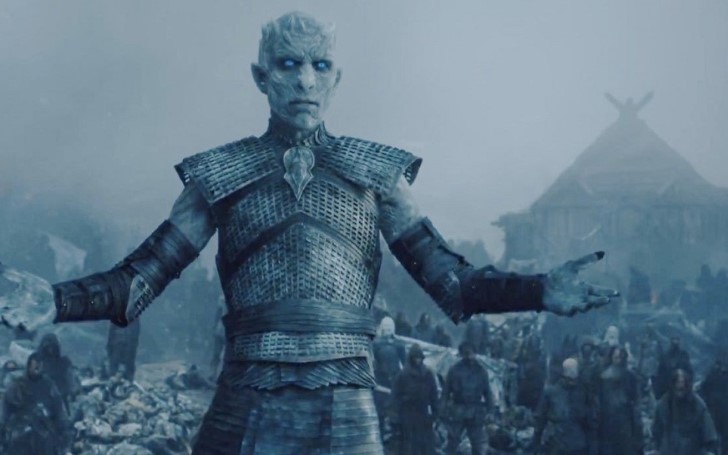 With just three months to the release of the final season of Game of Thrones, the quest for who will sit on the iron throne is almost over. Thrilled and Excited right! This short time thrill will soon be replaced by nostalgia after you realize your favorite TV show ended.
There definitely are a handful of shows with quality drama based on the historical background but finding current shows that live up to Game of Thrones' high standards is a tough task.
Saying goodbye to Westeros isn't going to be easy, but these 10 equally awesome series may make bidding Daenerys and Jon Snow farewell at least a little bit easier.
10. American Gods
A god and his bodyguard go on a cross-country road trip as a war between the old gods. Season 1 is available on the Starz app. Season 2 is expected to air in 2019.
9. The Tudors
Sex, priests, famous families, invasions, beheadings, and politics all shape this period piece flooding GoT fans with nostalgic memories from the initial seasons of GoT.
8. Borgia
The story of the rise and the fall of the Renaissance dynasty chronicling the rise to power of the Spanish Cardinal and his clan, who would seek to establish a dynasty that would hold sway over the entire world.
This Medieval period setting with equally intriguing characters and an interesting plot will definitely bridge the gap left by the end of GoT.
Also see: Favourite Childhood Cartoons and TV Shows of The 90s Kids
7. The Terror
Venturing out, stuck in the middle of a frozen ocean battling adverse climate and putting up a fight with unknown darkness. Terror will stir up the settled trill of dead armies left behind by Game of Thrones as Winter is Coming.
6. Taboo
Dark and terrifying. A man assumed long dead returns to claim the inheritance left behind by his father. Full of suspense, violence, plots and some parts romance, Taboo revives the forgotten GOT memories with its powerful plot and an outstanding story.
5. Westworld
A western theme park populated by robotic hosts, slowly becoming self-aware may not seem like the perfect fit for Game of Thrones fans. But with its vast cast and gritting suspense, Westworld is a marvel.
The HBO series with Season 1 streaming on HBO Now, and Season 2 currently airing will remind viewers of Daenerys, Cersei, and Sansa with its share of standout female characters.
You may also like: HBO Releases The First Footage From The Final Season of 'Game of Thrones'
4. Spartacus
Filled with graphic violence and slaves, as well as sex, Spartacus is inspired by the historical gladiator from 71 B.C. which led a slave uprising against Rome and did it without a Khaleesi or dragons to help.
3. The Handmaid's Tale
Through the gritty and gut-wrenching story about women being treated as baby rending machine ultimately brings back the memories of mistreated women from Westeros. The series is at once chilling and inspiring as the show's protagonists fight back against the oppressive system.
2. Vikings
Five seasons of this brutal, complex drama has already aired. Power struggles, deception, gods, strong women, and bloody battles, all in a medieval setting: Vikings has everything you love about GoT, except dragons.
Seasons 1-5 are streaming on Amazon Video and Hulu. Season 6 will premiere in 2019.
Also read: The Thrilling New Trailer For 'Captain Marvel' Unveils New Shapeshifting Footage
1. The Last Kingdom
Based on Bernard Cornwell's The Saxon Stories series of novels, born a Saxon but raised by Vikings a man seeking to claim an ancestral birthright and spoiling for a fight and for revenge The Last Kingdom doesn't necessarily replicate the Stark versus Lannister drama.
But, the similar background of a story full of conspiracy, violence, and battles surely heals the hole left behind by GoT.
End of Game of Thrones will certainly leave you mourning for days regarding the end of the series. Although, the standard GOT has set is impossible to replicate, these series are likely to provide a similar level of thrill and excitement.
-->