The 100 star Bob Morley Marries his co-star Eliza Taylor; Surprising Facts about Eliza Taylor
Published Mon Jun 10 2019 By Andrew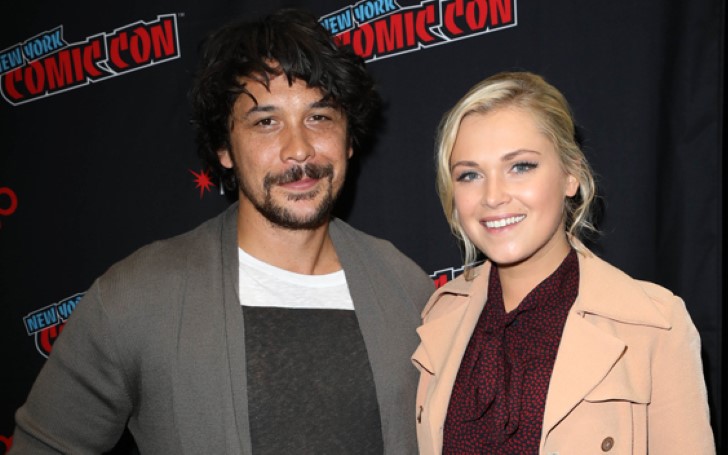 Bob Morley gets married to his 'The 100' co-star Eliza Taylor!
Fanatics of the TV series long wished 'The 100' characters 'Clarke Griffin' and 'Bellamy Blake' to finally provide an end result for the longterm brewing love but in the real world this Friday night.
Actors Eliza Taylor and Bob Morley took to their Tweeter accounts to let the world in on the fact that they are now husband and wife. As a matter of fact, the word of their relationship being snugged down the rugs for a period of six years as they co-starred in the CW drama took the fans by major surprise.
Through her tweet, Taylor thanked the passionate fanbase of the show for significant reactions and kind comments but she also urged the fans to respect her private space right at this time.
Arnold Schwarzenegger' Daughter Katherine Schwarzenegger Married to Chris Pratt; All the Details Here! >>>>>
Here are some surprising facts about Eliza Taylor:
Eliza is philanthropic
The famous actress does her part for humanity quite well. As a matter of fact, Eliza is the co-founder of Koh Tao International Primary, a pre-school in Thailand.
Eliza Taylor is doing her best to make this world a better place.
Source: ESPN
Fans already had a liking towards the couple
TV show 'The 100'hosted the acting talents of both Bob Morley and Eliza Taylor and their characters enjoyed a longterm romance and the fans loved their on-screen union. Being said that without a doubt their real-life romance is also the major talk of the town.
Also read: Usher Inks Massive New Tattoo On His Head And Neck
Eliza married her best friend
On multiple occasions on and off screen, the duo has shared quite a bonding and through the tweet of their wedding announcement Eliza actually took it upon herself to acknowledge the best friend status the newlyweds share. Morley took to Twitter to address the issue as well.
She commenced her mainstream acting career through a soap opera in Australia.
Eliza took the first step into acting through a popular soap opera titled Neighbors in 2005, but her biggest acting gig to date has been portraying 'Clarke Griffin' on The 100, which she has done since 2014.
-->