19 Kids and Counting - Have The Duggars Already Given Up On Hurricane Relief Efforts?
Published Wed Sep 11 2019 By Sea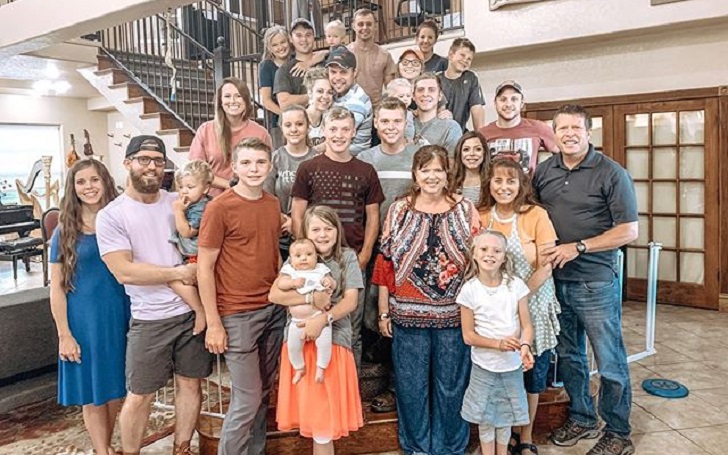 Many of the Duggars flew to the Bahamas for Hurricane Dorian relief efforts, but one of them is back already. Are they done?
Ok, it's the Duggars. Anything they do would be put under a microscope and then dissected thoroughly to unveil the meaning behind every step of their action. Some of them flew to the Bahamas for aiding the hurricane victims, and they were criticized for that as well. It 'may' be valid to do so, though.
The Hurricane Dorian was an unmitigated disaster and affected the entire island nation of the Bahamas. In times like these, anyone would be willing to do what they can to assist the victims. Like many, The Duggar Family members tried doing their part. But like most of the other things they do, their actions were accused of just being a publicity stunt. It started sounding a little true after one of them returned just after a week.
Slammed A Week Ago For Relief Efforts Being Unprofessional
According to the official Instagram account of the Duggar family John-David, Jana, James and Jason Duggar flew on September 3 to the Bahamas where the effects of the hurricane were still continuing to pour down. Family friends Lawson and Nathan Bates were also a part of the group, along with Joy-Anna Duggar's husband, Austin Forsyth.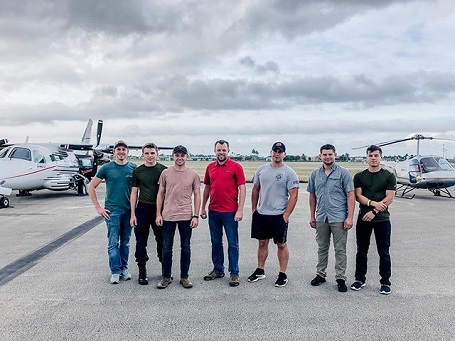 "Please keep the team and all who've been affected by this horrific storm in your prayers!"
Source: The Duggar Family, Instagram
As they announced, they would be assisting a medical and disaster relief team during their time on the island nation. But they received backlashes for their careless planning.
Followers pointed out that none of them were a licensed doctor, pharmacist, or pharmacy tech. Jana Duggar was not in the photo even if she went with them. Many wanted her to be included in the picture too. Of course, she could be the camerawoman for the photo. Plus, they just rushed into their efforts without preparing properly for it and just risking themselves with the hurricane still prevailing.
Publicity Stunt?
Some people meanwhile believed it to be a publicity stunt for the organization Medic Corps, the company that the relief team belongs to. No one knew at the moment who exactly ran the organization as they have no information or hints regarding it on their website.
On Instagram, their description read, "Meeting the needs of people in disaster and crisis situations" and "bringing hope through the gospel of Jesus Christ." But the latter part doesn't exist anymore. This removal does hint that it is some kind of a Duggar-branded venture as the Duggar sons are known to be involved in numerous such endeavors. Plus, it is located in Springdale, Arkansas. People fear it is a part of their publicity stunt as one comment read, "Why not join forces with an established organization like the Red Cross?"
The answer as to whether Medic Corps is, in fact, the Duggar family's may be confirmed with their latest Instagram post where the caption includes "Our @mediccorps team" as well. It means the Duggars launched their own non-profit rather than just volunteering for already well-established aiding organizations.
Austin Came Back Home; Done With It Already?
Dorian may have exited Bahamas already, but so did Austin. This would be the most plausible time to stay for the aid of the Bahamians, as the helpers could safely assist the people even without having any medical expertise.
Austin is the only one with some knowledge in the medical field as he received EMT training in the past. But it's the past. Anyone would be a little less knowledgeable about it after a long, long time. It raises the question of whether the family is done with their relief efforts. The damage endured by the country is massive, and they can't do it all by themselves. But still; it cannot be answered because the others are still in the Bahamas.
But Hey, He Has A Family Too
Of course, Austin's reason for coming back home maybe because of the wife back home with their kid. Being connected to such a family can have that effect on him too — he may just be missing them badly. Besides, Joy-Anna is still carrying the hurt of her baby that she lost due to miscarriage. She still needs the support and love of her husband. Or perhaps, he had another reason to come back.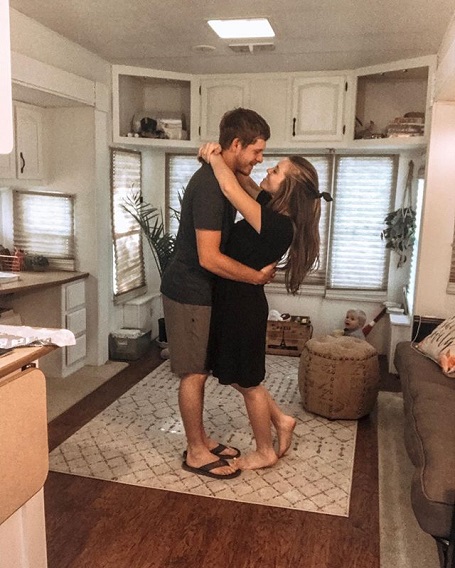 "He's HOME!"
Source: Austin & Joy Forsyth, Instagram
You gotta admit, it is romantic. As it happens, fans are glad they are together now, and some of them also thanked Austin for whatever he did in the Bahamas for the victims. The comment section is filled with praises for the pair.
The Forsyth dad returning home does not justify anything negative yet, certainly not on the Duggar family as a whole as well; as everyone is aware, the other members are still there, working things out for those affected. Joy didn't specify which of the initial members are still there, but they are certainly doing their part. It's too early to tell as there are many things needed to be done in the Bahamas. They might convince people about how serious they are in just lending a helping hand.
-->