19 Kids And Counting - Who Is The Richest Duggar Kid?
Published Thu Sep 05 2019 By Sea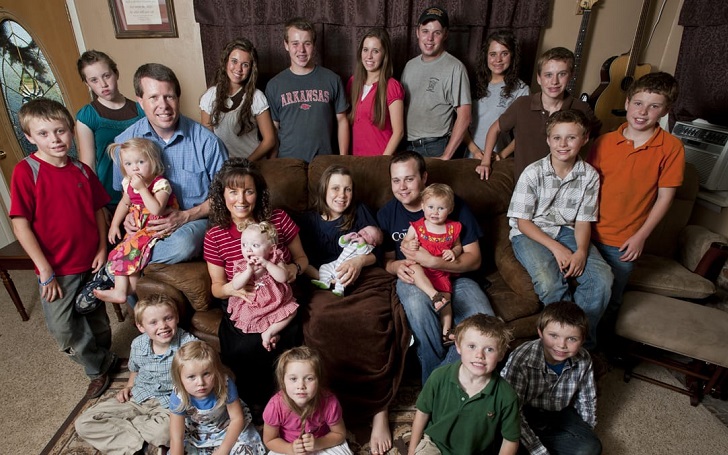 Aside from the reality TV show, they didn't have real jobs. Nonetheless, over ten years of being on TV with '19 Kids and Counting' and 'Counting On' is sure to rack up the richness for the Duggar kids. But there are over 30 members in the family, sharing the bundle is a nightmare. Coupled with all the rules in the household, their humbleness towards wealth raises a question of how they handle it.
The Duggar Family earned approximately $25,000 to $40,000 per episode with their shows, and thus the net worth figure is surely up to millions. Though it's no one else's business how they manage the wealth, fans wonder who the richest member in the family is. Scratch that, because the richest are obviously the parents, Jim Bob and Michelle Duggar with a net worth of around $3.6 million.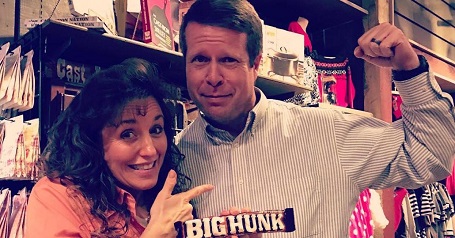 Well, you are the richest.
Source: The Duggar Family, Instagram
Despite requiring to raise the 19 kids, their collection is for themselves as some of their children are also already capable of fending for themselves.
The Parents
The parents didn't raise it all with just TV; it also came from numerous business ventures, real estate earnings, book deals, and speaking fees. As per their pride, they owe money to no one, while living in a $1.8 million worth 10,000-square-foot circular home called the Baylor Mansion in Springdale, Arkansas. They've spent quite a bunch too, with thousands for on food, clothing, housing and so many other expenses required to raise a family that big. They bought a whole fleet of airplanes, now registered under the Duggar Aviation LLC.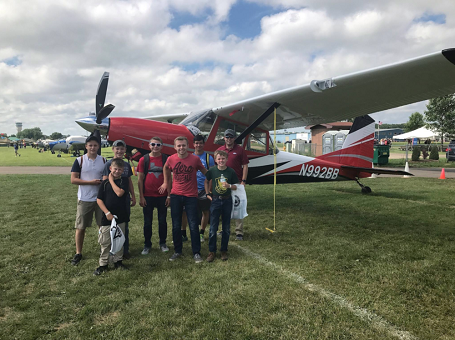 What really stands out is behind the boys. Raise your eyebrows.
Source: The Duggar Family, Facebook
It's something to cheer for one of their first twins, John-David Duggar, who is a pilot. Although they use the planes for their personal transport, it seems to be a legitimate business.
The Younger Siblings
So, it raises the actual question: who is the richest of the 19 Duggar kids? The seven younger kids are obviously not capable of earning for themselves as they are all minors under or at 18 years age. They are, however, pursuing singing careers with their new album already out for sale for $10-15.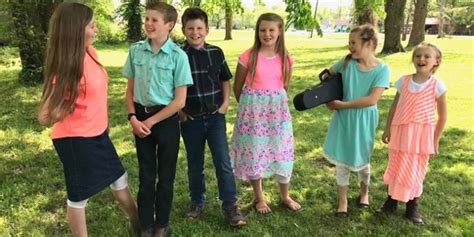 What the youngest Duggars looked like, a few years ago.
Well, yeah there is the TV money as well, but they are raised in the highly strict religious family; their parents may lay claim to that. Besides, they aren't as rich as their other siblings, and their wealth would be incomparable to the richest of them all.
The Answer
We'll just go with the answer to the question right now — Jinger Nicole Duggar with her husband, Jeremy Vuolo. Now Jinger Vuolo, she is the sixth child of the Duggar parents with one daughter, and it might come as a surprise that she (well her husband) is the richest among her siblings. They are a millionaire as well with an estimated net worth of $2 million.
The couple moved to Los Angeles from Texas and shocked the 'Counting On' fans with their lavish accommodation in a $685,000 home in California. Their move and life in Hollywood are to be documented in the series. They could rent out their home for $4000 a month. Fans were confused about how they could do that, but their wealth's figure must rest their chaos.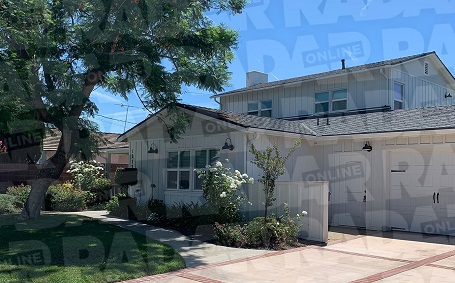 There's the new Hollywood yard.
Source: Radar Online
Jeremy is a former professional soccer player with an average income, but they have other income streams, including their website Cameo to give personal shoutouts to the fans. He is also keen on building his portfolio in his new home city. He was a minister back in Texas.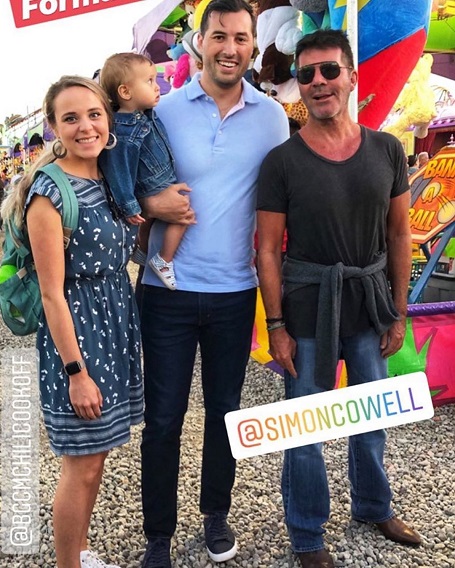 The met Simon Cowell!!
Source: Jeremy Vuolo, Instagram
Life is certainly easier for the 25-year-old since being a Vuolo. She upgraded her style and now enjoys her newfound freedom. Add to that, she is breaking various the rules of the Duggar family that she once had to follow. She and her husband attended their first Hollywood premiere in July and walked together in the red carpet. They are the most well-liked ones in the family as well.
Josh Duggar, the exact opposite of what was believed
Being the eldest child, Josh Duggar, 31, could be the first on in many followers' mind when it comes to the question of who of the 19 siblings is the richest. He does make a decent amount and owns several businesses and properties in the Tontitown/Springdale area.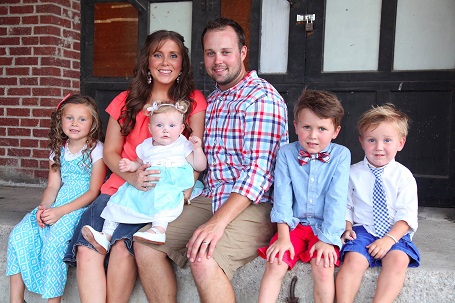 While we wait for their sixth.
Source: The Duggar Family, Facebook
Josh's net worth amounts to around $200,000, which is pretty decent considering he was fired from '19 Kids and Counting' back in 2015 when he revealed that he cheated on his wife, Anna Duggar (née. Keller), and Jesus. There were more severe consequences of the exposure, but it was significant that he was cut-off from the show and its spin-off which limited his earning potential. Besides raising five kids and preparing for his sixth has got to be a little heavy on the wallet.
The other older kids
Jill Duggar was also a victim of being fired from their spin-off show after she left when her husband, Derick Dillard, was fired for his transphobic Twitter rant. Still, their wealth amounts to thousands, around $400,000. Jill co-authored a book, 'Growing Up Duggar', with her sister. It could've given something for it.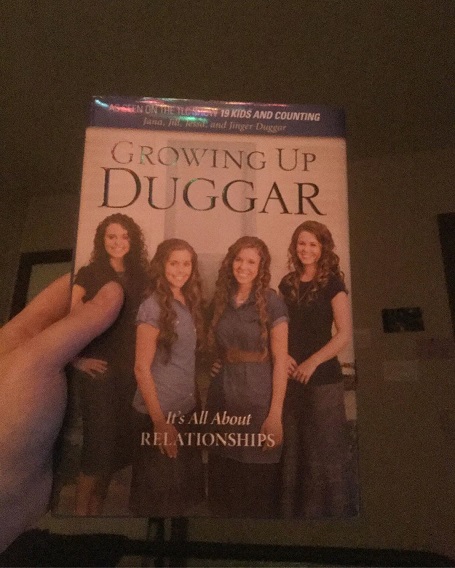 One of the more popular Duggar siblings, Jessa Duggar, along with her husband Ben Seewald, is reportedly worth $400,000 as well. Aside from the TV money, they don't have real jobs, but there is Jessa's Instagram marketing.
Mother-of-one, Joy-Anna Duggar, and her husband, Austin Forsyth have about $700,000, which is based on her TV money and his income from flipping houses and his family's campsite.
John-David is a pilot and a construction worker who was the latest to be married, in November 2018, and already expecting his first child with wife, Abbie Burnett. He is one of the richest kids with $1 million.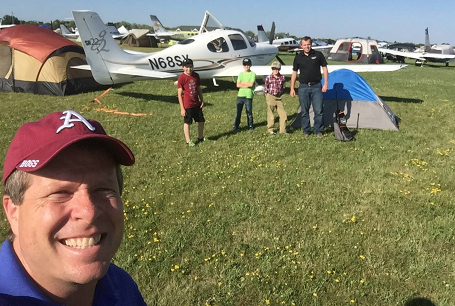 John-David got his own plane.
Source: The Duggar Family, Facebook
The remaining kids have an unknown net worth. The eldest daughter and fan favorite, Jana Marie Duggar is unmarried and living with her parents while taking care of her younger siblings. It is kind of unorthodox for a child in the Duggar compound. Joseph Garrett Duggar with wife, Kendra Caldwell, are expecting another child after only over a year of marriage. He is still on Counting On, so money is still coming in for them. Finally, Josiah Matthew Duggar is practically unheard of.
14 grandchildren are already here with four still on the way. It just the beginning for the kids to start building up a massive family. Nothing of their wealth can be guessed for the future, but they probably have to abide by the numerous rules handed out by their grandparents a little longer.
-->