2018 Love Island Star Megan Barton-Hanson Is Dating Towie's Demi Sims
Published Wed Jul 31 2019 By Sea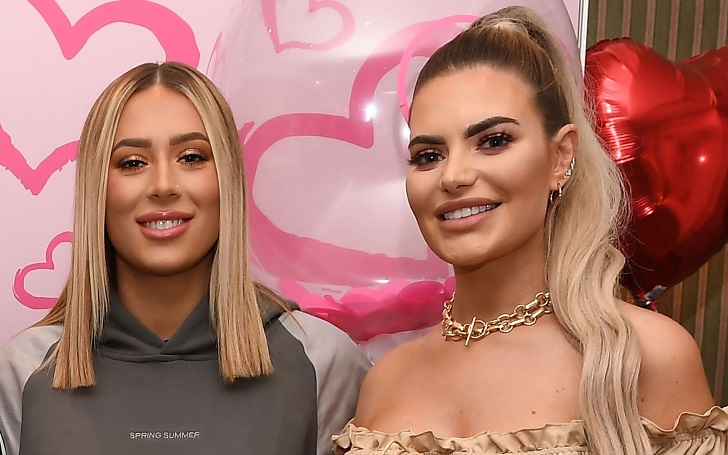 Megan Barton-Hanson revealed she has quite the 'chemistry' with Towie's Demi Sims and admits they are 'dating other people' too.
Former Love Island star Megan Barton-Hanson recently opened up about her budding relationship with TOWIE star Demi Sims. Megan told SunOnline that Demi is 'gorgeous' and that they 'have a flirt'. At the same time, she also revealed that both of them are seeing other people.
The blonde beauty, who recently dyed her hair black, met Demi on Celebs Go Dating two weeks ago and hit it right off. They went public with their romance at the ITV summer party after Demi groped the 25-year-old 2018 Love Island star and posted a story of the clip on her Instagram later.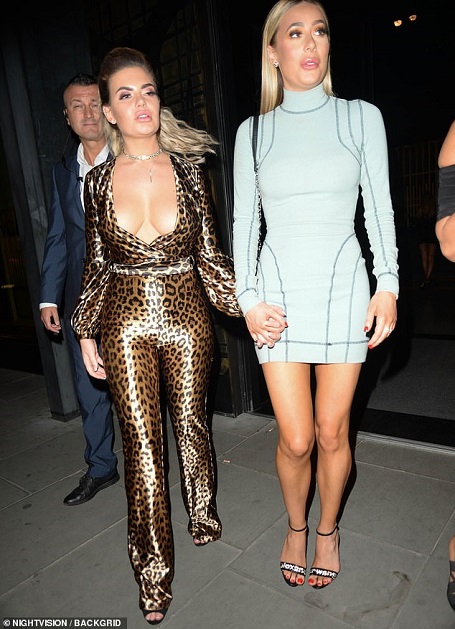 According to Megan,
She's a gorgeous girl and we have a flirt but we are dating other people so you will just have to wait and see. She is beautiful and there is some chemistry.
The dating report comes after Megan exclusively disclosed to SunOnline last month that she is bisexual and said that women are definitely better lovers than men.
I have experience with men and women, and women are definitely better lovers. They are more attentive. They want to please the other person. Men are happy as long as they are having a good time.
Megan previously reported that she felt like she needed to get with a guy just because society said so but later just wanted to see how it goes with women. She expressed the desire in the Love Island show as well. And she admits, "it is nice to have someone I can relate to, since Demi is in a similar position to me."
Megan Barton-Hanson recently dyed her hair black (Now a brunette beauty then?)
It's not all that easy for Megan to be dating a girl either. She feels it is more difficult going out with girls than with men, and she gets pretty 'nervous' around them. A little suspicious for a lady with such a history with men. But she is not the most confident person and is a lot more shaky around girls. Probably another reason why she wants to promote women to love themselves. Good for her, I guess.
It seems it is really still early days, but after being called a 'man-eater' last year, she certainly has people scratching their heads. It was revealed that she had sex with two coupled-up guys and even did the deed while wearing another's jumper in the Love Island villa last year.
Here's Something: Nicola McLean Provides Some Stern Advice To Love Island 2019 Stars
Eventually, Megan dated another Love Island star Wes Nelson, but they split up in January. Following the split, she signed up to Celebs Go Dating where she was supposed to find a non-celebrity mate but ended up kindling with another co-star. And that is obviously a little 'breaking the rule' thing. Demi is still a little new in the show though. Don't worry, they are dating other people and will see how those go as well.
-->