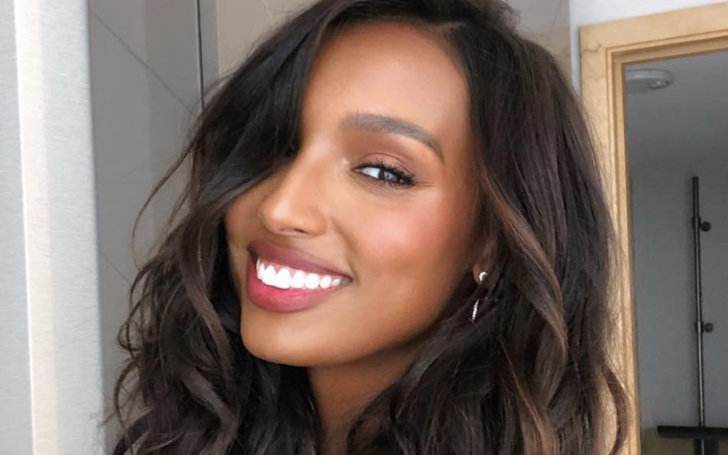 So glad the Super Model and Beauty Queen i.e. Jasmine Tookes shared some of her beauty tips with her fans. Talking about her fans which obviously includes us as well. Because now we know how to get such glowing skin just like hers.
It's no doubt the 27 years old Victoria's Secret Angel possesses some of the luxurious beauty products, but if you actually find out what she does to glamour her appeal, you will know they are actually easy and affordable.
Read the details of her beauty tips below.
5. Jasmine Tookes Believes Hydration Is The Key To Glow Her Skin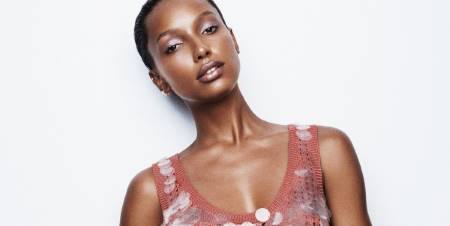 SOURCE: Elle
The Californian born Model revealed in a video she keeps her body hydrated all the time. Besides finding out Miss Tookes drinks water a lot, we found out she moisturizes her skin as well and uses a lot of face oils.
You may read: List of Yves Saint Laurent Perfume For Woman
4. Jasmine Tookes Relies On Workouts
SOURCE: VictoriaSport
Other than staying hydrated, Model Jasmine reveals she relies on workouts too. She explains how she works out 3-5 times weekly to keep herself fit. She prefers to boost her protein intake so her muscles are stronger which eventually helps her in building her body in a bit of shape.
Also read: Best Products to Have Attractive Glow and Beauty on Your Face
3. Jasmine Tookes Uses Victoria Secret Beauty Products
:
SOURCE: Elle
Jasmine loves the Victoria's Secret All Eyes On You Eyeshadow Palette. Further explaining, she says she admires the colors that provide you a natural glam as well as for its cool dark color for a sexy glam. Prior to talking on makeup, Tookes also reveals the first makeup product she owned; a Bobbi Brown stick foundation.
2. Jasmine Tookes Loves Doing Beauty Services
SOURCE: VickyFashion15
The model is a fan of laser facial. She nearly does it three weeks before the shows to plump her skin, smooth out fine lines and to get rid of sun damage. Further explaining how she gets a really glowy skin from the treatment.
1. Jasmine Tookes Applies Ice On Her Face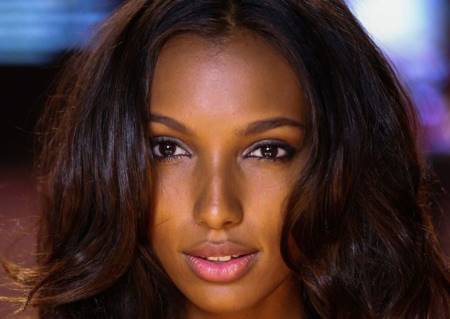 SOURCE: Pinterest
Yes, it's true guys. The top model says she takes an ice cube and applies it over her face before going to bed. Tookes rubs it until it melts away. She further explains it leaves your pores very tight and makes your face really firm. Jasmine learned this beauty tips from her mother.
As you dug up this far for her beauty secret tips, are you willing to follow them up? Because we definitely are.
-->