Yves Saint Laurent is no new name when it comes to the fashion world. Also abbreviated as YSL in its short form, the brand is mainly famous for its clothing line. However, just like YSL's famous and creative designs in the fashion line, his perfumes are as much as famous and unique too.
Furthermore, after following the successes of his dresses, the genius French designer that is Saint Lauren created and launched his first women perfume named Y, only back in 1964. Similarly, Laurent launched his first men fragrance naming it Pour Homme in 1971. Laurent even posed nude for the advertisement of the fragrance.
After the successions of establishing some of his first perfumes and colognes, the Laurent house reportedly created and launched more afterward. With no wonder, they all have succeeded too.
The best thing about his perfumes and fragrances is that they are enormously contemporary, refreshing, sensual and impressive. And here, we have mentioned some of his best perfumes that are even used by celebrities.
You might as well wanna give it a try to these YSL perfumes that possess the power of reflecting incredible persona and also make some memories with it.
With no further ado, explore them below.
10. Yvresse
SOURCE: YSL Beauty
Yvresse by YSL is an absolute feminine women fragrance that is composed of nectarine and litchi. Probably one of the most refined and sensitive fragrances in existence.
Also read: Best Hollywood Fashion Designers Ever Born in The Industry
9. Baby Doll Magic YSL for women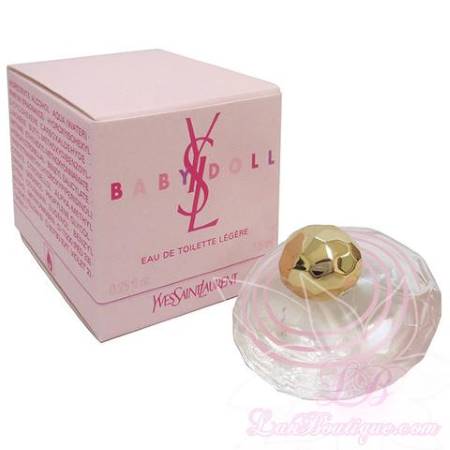 SOURCE: lanboutique
The Baby Doll Magic YSL for women was launched in 2007. YSL uses white peach, orange, watermelon, and rose hip to create this fragrance. This fragrance will give you a beautiful floral smell.
8. Paris YSL for women
SOURCE: Souq
The perfume named after the famous city in France, Paris YSL was a tribute to the Parisiennes for its simple, elegant, romantic and charming nature. This perfume is great at long lasting and giving you that bold floral smell.
7. YSL L'HOMME ULTIME
SOURCE: Perfume Empire
The YSL L'HOMME ULTIME defined as the essence of the modern man that reflects courage, magnetism, and elegance. This men perfume is very good with its intense, classy, aromatic and woody nature.
6. Cinema by YSL for women
SOURCE: Perfume Paradise
The Cinema by YSL was created by perfumer Jacques Cavalier for YSL in 2004. This perfume made up of ingredients such as Orange, Almond Blossom, Cyclamen, Musk, and Vanilla will surely make you feel like a cinema star.
You may also like: 10 Famous Celebrities With Their Favourite Cars
5. Elle Intense Eau De Parfum
SOURCE: Le Parfumier
The Elle Intense Eau De Parfum is a sweet fruity and balsamic one perfume. It has the scent of blueberries with a twist of grapes and raspberry that will give you an intense and strong smell.
4. BLACK OPIUM EAU DE TOILETTE
SOURCE: Fragrance Net
YSL's Black Opium Eau De Toilette is a feminine enriched perfume with the scent nature that is enhanced by rose-gold juice and unique coffee bean. This perfume is brilliant at lasting throughout the day.
3. MON PARIS ESSENTIAL SET
SOURCE: YSL Beauty
The YSL's Mon Paris Essential Set includes lipstick and a mascara alongside the perfume. The perfume is too inspired by Paris. A perfume with a very desiring and seductive enthralling scent.
2. BLOUSE – LE VESTIAIRE DES PARFUMS
SOURCE: Harrods
This one perfume by YSL called the BLOUSE – LE VESTIAIRE DES PARFUMS is a classical garment created with the expression of self-confident sensuality in an aerial and modern way. This rose essence perfume is very long lasting too.
Also see: 10 Naked Dresses You Can be Able to Wear
1. CABAN - LE VESTIAIRE DES PARFUMS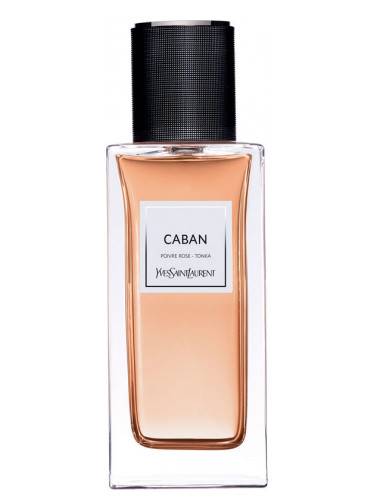 SOURCE: Fragrantica
This YSL's CABAN - LE VESTIAIRE DES PARFUMS is a creation of sophisticated authenticity enriched with vanilla and tonka bean. This perfume is not just soft and sweet but, sensual and powdery too.
-->