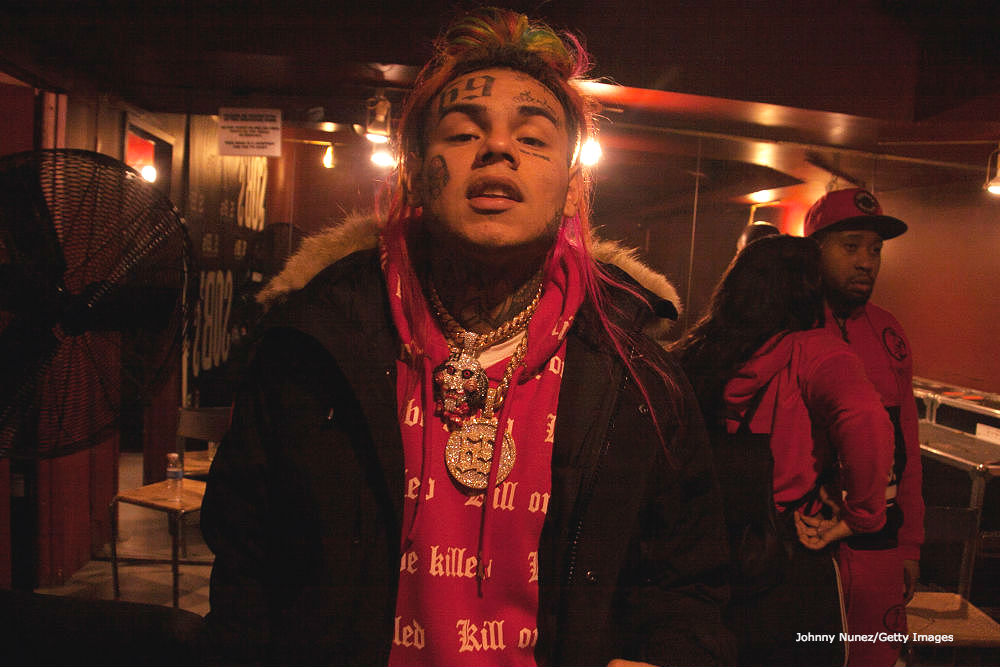 The tattoo-covered, rainbow-haired rapper Daniel Hernandez professionally known as Tekashi 6ix9ine, was the most controversial artist of 2018. The rapper completely dominated headlines for his distinctive rainbow-themed look, tattoos, aggressive style of rapping, public feuds with fellow celebrities, legal issues, controversial public persona, and managed to continually stay in the spotlight with his antics online.
6ix9ine is one of those rappers who is known for his over-the-top outlook. When the rapper's name comes up, one specific thing that comes up is his crazy tattoos; it is safe to say that 6ix9ine loves covering his body with tattoos. Let's dive into his contending spiral of tattoos.
Tekashi 6ix9ine
The rapper's main gimmick was to have beef with other artists and his extreme persona. For obvious reason, Tekashi has a '69' tattoo inked on his body over 200 times. The number 69's got to be the most tatted design on his body.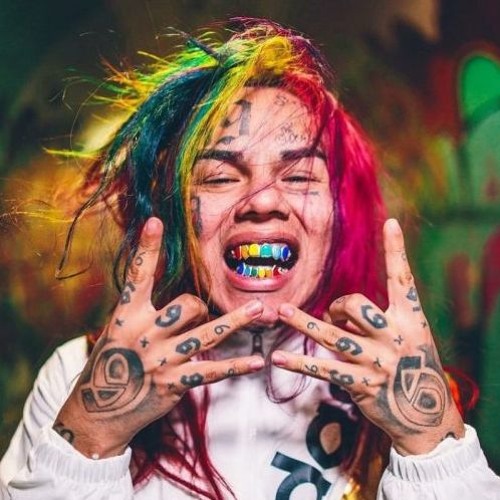 Tekashi 6ix9ine.
Source: Soundcloud
Some people speculated June 9th is an important date to Tekashi, possibly because his father passed away on that day, which would make sense as he has the sixty-nine tattoo with wings on it.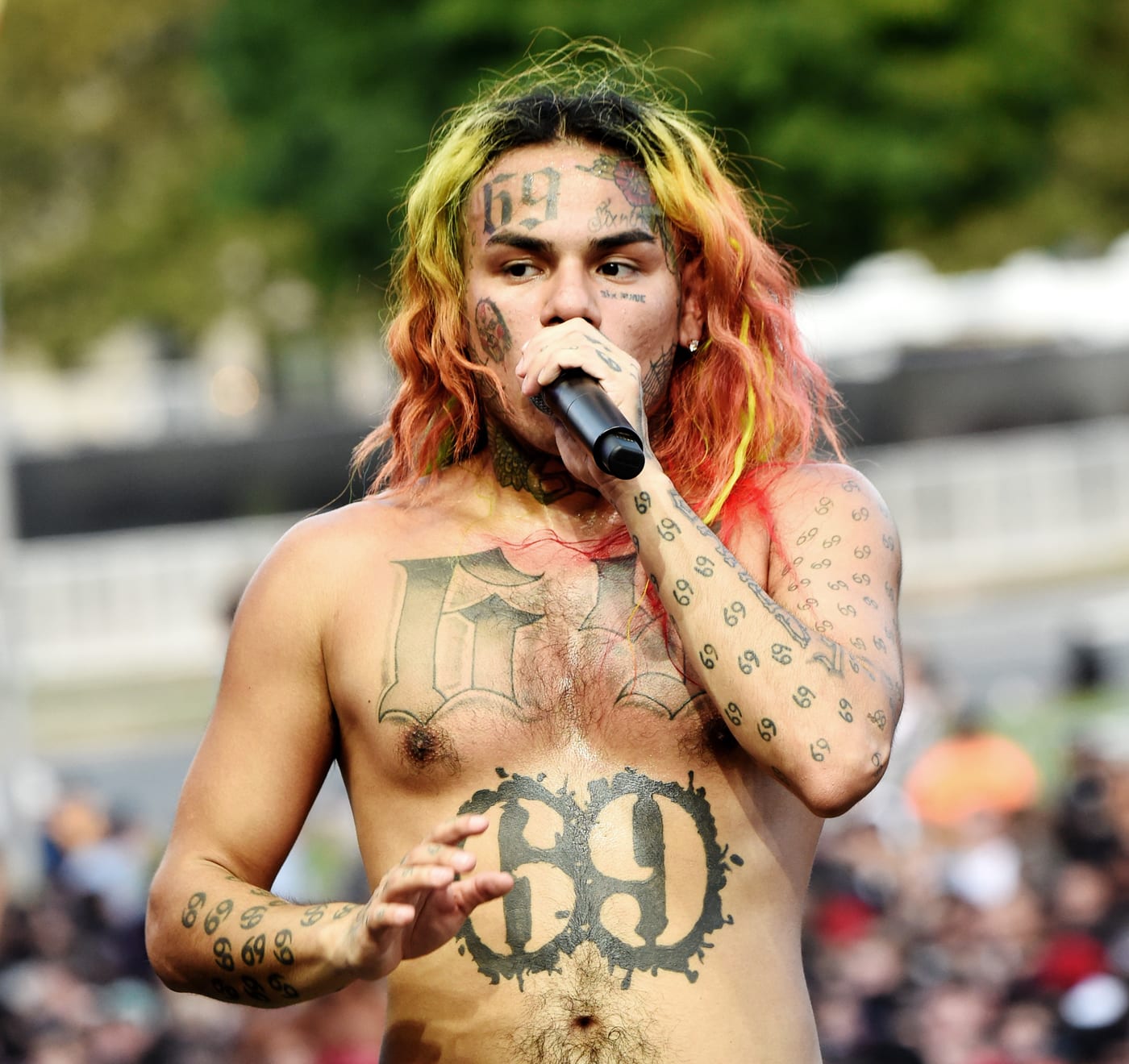 6ix9ine tatted 200 '69's.
Source: Complex
Some interviewers questioned Tekashi on what six nine (69) means and he spoke about how it's a way of looking at the same thing from different perspectives; in Tekashi's words "live life with an open mind and an open heart and understand the person you talk to."
All in all, the rapper has 69 tatted on his forehead, neck, hands, knuckles, and stomach.
6ix9ine Face Tattoos
6ix9ine's Face is attention-grabbing because of all the tattoos. The rapper has a spider web tattoo on both his cheeks, a straight 'Oscar' tattoo, a jigsaw tattoo, a 69 on his forehead, a flower on the left side of his forehead and the word 'Six nine' above and below his eyes.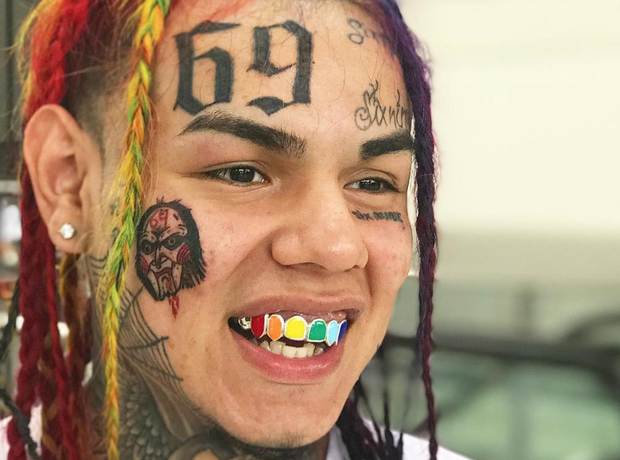 Tekashi's face tattoos.
Source: capital Xtra
6ix9ine has done time in prison on at least one occasion. He was arrested as a minor for allegedly selling illegal substances (heroin) and second-degree assault for beating the store owner at his own store.
Find out: Snoop Dogg Trolled Tekashi 6ix9ine on His Recent Instagram Post!
It's possible he got each spider web for every stint in prison he spent but there is no record that he's been locked up three times.
6ix9ine's 'Oscar' tattoo.
Source: tattoomenow.com
6ix9ine has 'Oscar' tattooed down his Face. Oscar is his elder brother who he was raised alongside by his parents until he was 13 when his father was shot dead steps away from the family home.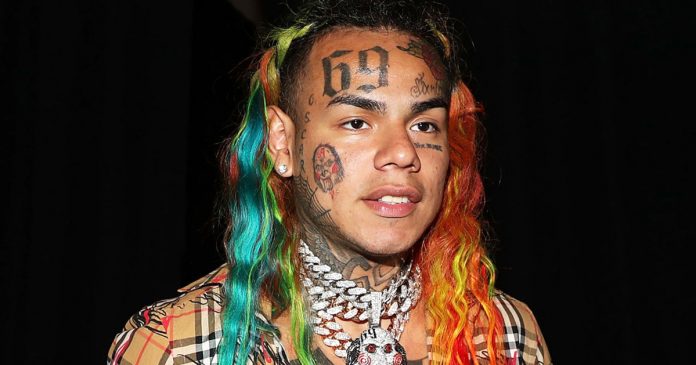 Tekashi's jigsaw tattoo on his right cheek.
Source: pinterest
Next is the Billy the Puppet from Jigsaw/SAW movie that he has on his cheek. It is speculated that Tekashi identifies himself with the character a lot because of the fact that he had to go through so much in his life being poor losing his father, doing time in prison, and going through that stuff taught him to value and enjoy his life.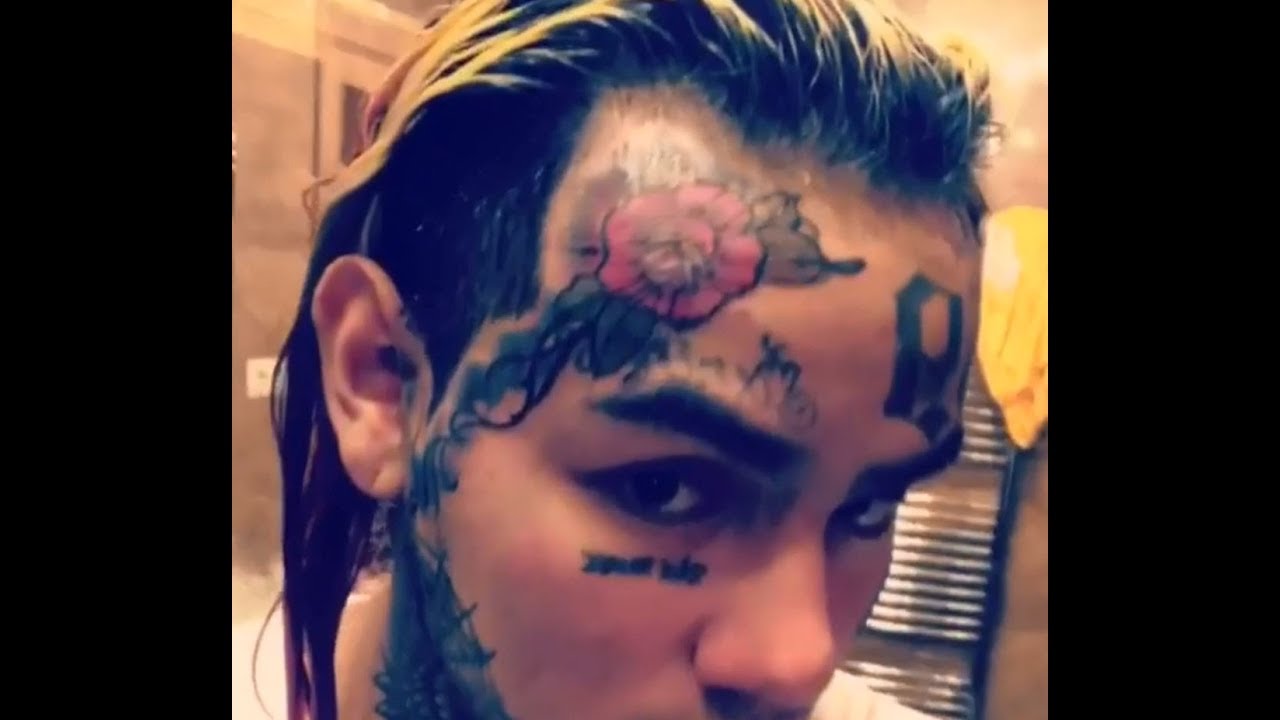 6ix9ine's flower tattoo for xxxtentacion
Source: youtube
Tekashi's Rose tattoo on his left forehead right after XXXTentation died, and they were really close to one another. The flower tattoo was a tribute to xxxtentacion.
6ix9ine's Jail Time
The rapper and Instagram star Tekashi69 was sentenced to two years in prison on Wednesday by a federal judge who gave him credit for pleading guilty and helping prosecutors send several of his former gang associates in the Nine Trey Gangsta Bloods to prison.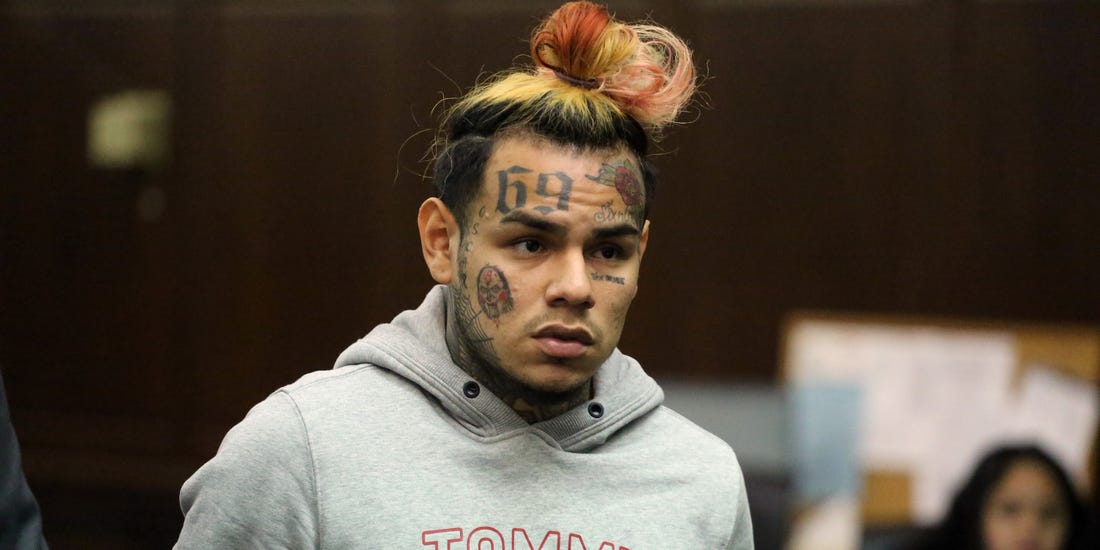 Tekashi in court
Source: Insider
The rapper already spent nearly 13 months in federal jail, and that time will count toward his sentence. "Your conduct was too violent, too sustained, too destructive, too selfish and too reckless concerning public safety to make a sentence of 13 months at all reasonable."
The judge said, listing the litany of shootings and robberies that Mr. Hernandez, 23, had admitted to being a part of.
"I know I was wrong," he said through tears. "I was weak. I was easily influenced. I can't believe that was me. Again, your honor, there is no apology good enough."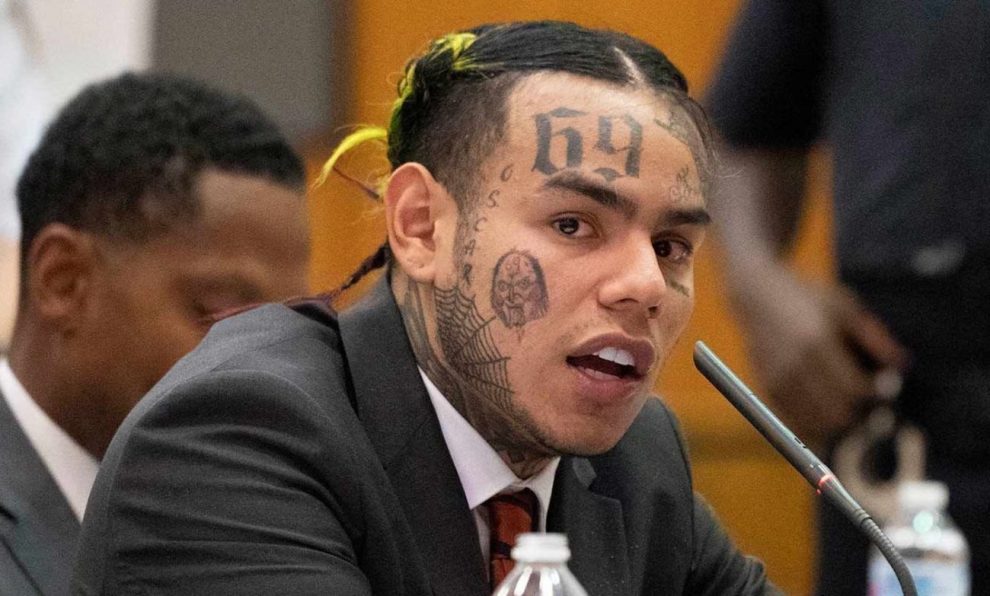 Tekashi 6ix9ine
Source: Sunriseread
Tekashi's baby mama, Sara Molina, joined "TMZ Live" and said she's adamant the rapper will NOT learn his lesson after all of this ... because in no way has this ordeal changed him.
Bottom line: Tekashi will be out by late 2020. Once he gets out, he'll be on supervised release for five years and will have to complete 300 hours of community service and pay a $35k fine.
6ix9ine Tattoo Removal
After 6ix9ine finished three days of testimony in the Nine Trey trial last week. 6ix9ine said he thought he might be free as early as 2020 because he was a cooperating witness.
It's likely to have angered Nine Trey gang members might seek revenge, one of the preferable options for 6ix9ine is to enter the witness protection program.
And if he does enter the program, he would need to take drastic measures to conceal his identity, including removing the recognizable tattoos that cover his face, neck, arms, and abdomen.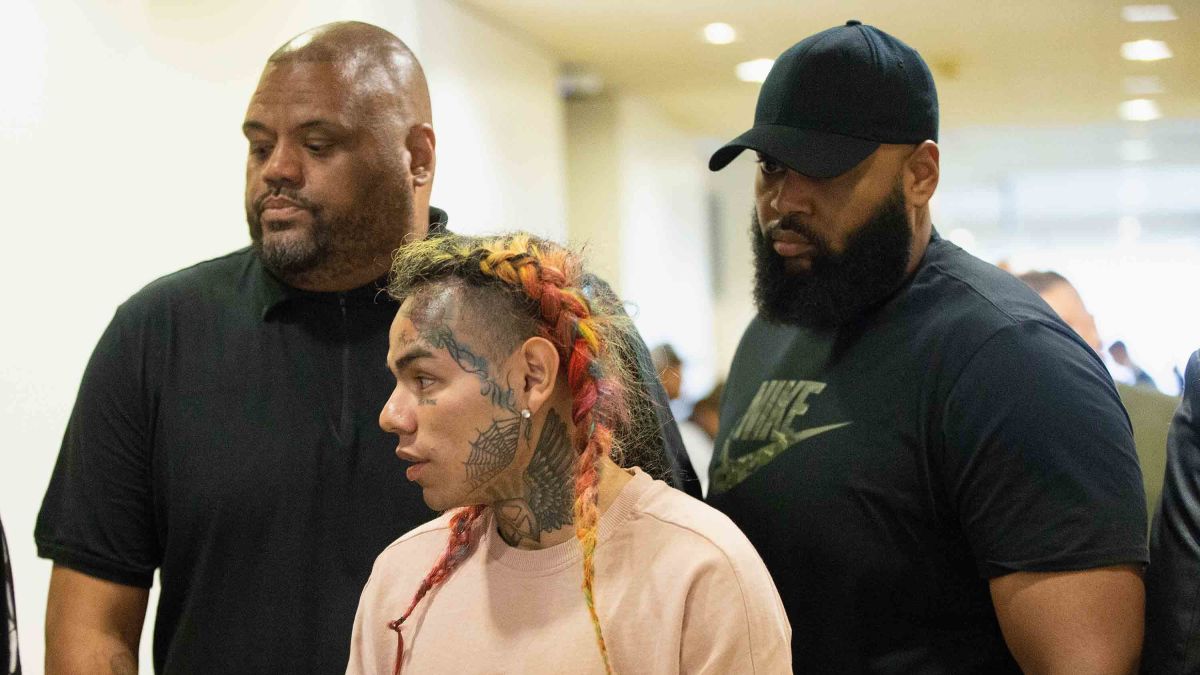 Tekashi was sentenced 2 years in prison
Source: CNN.com
According to Kelly Rheel, founder and owner of Flash Lab Laser Suite in New York City, 6ix9ine's best option are to undergo PicoSure laser tattoo removal, as it is known to be most effective. For 6ix9ine, especially, this process could be expensive, painful, and time-consuming.
Watch: 6ix9ine talk about his tattoos
"You're looking at a year-long process, minimum," Rheel says. "That's why a witness protection program for this gentleman might be a little tricky."
Rheel explains that the removal process is uncomfortable, and 6ix9ine would see cosmetic side effects. "It's going to look like he's got the plague."
Cha-ching!
The removal process can be pretty painful and expensive. Rheel explained, "its $100 per square inch per treatment. This guy would pay my rent for the year. $1,000 a procedure to get rid of the six-nine. For this little clown face, I would probably charge $200. Then this neckpiece is $1,500, at least, per treatment, and he might need 10 treatments."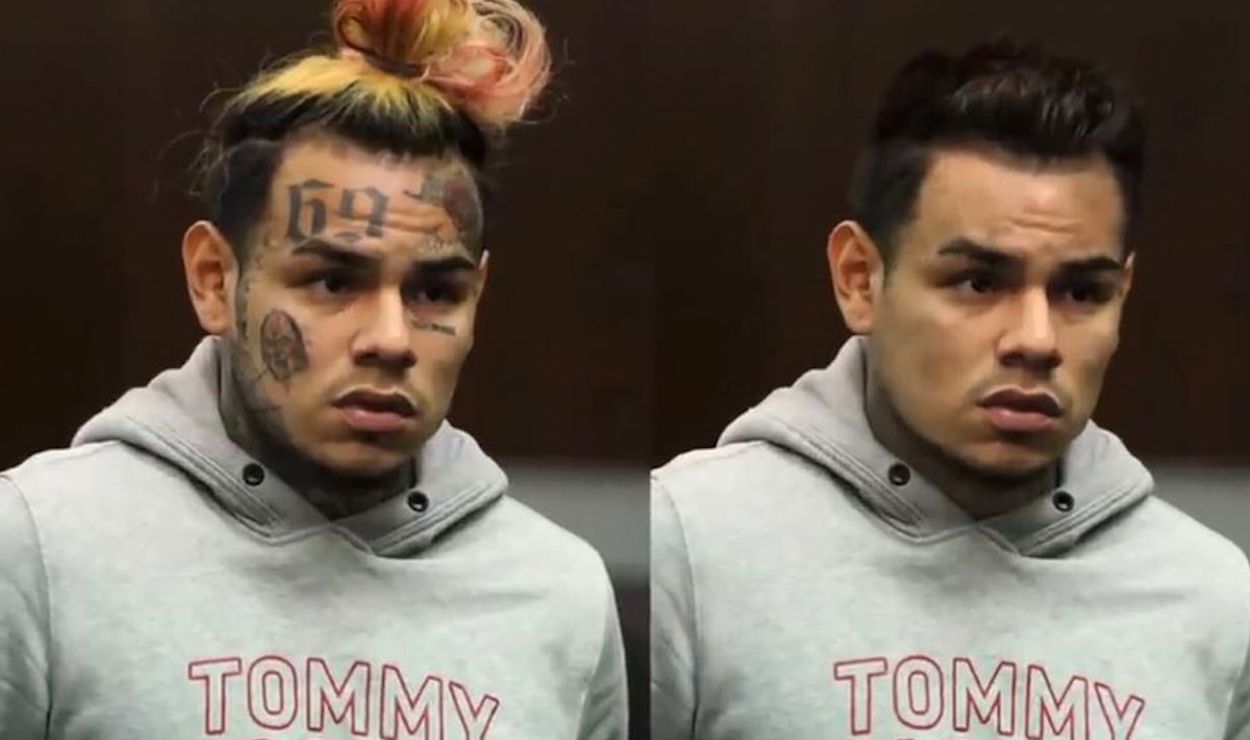 6ix9ine tattoos photoshopped.
Source: Youtube
Fifteen hundred dollars times 15. You're looking at $22,000 just for (his face and neck region). That easily totals $100,000. Let's say we even wanted to add on the laser resurfacing that would help regenerate the cells to eliminate that ghost tattoo. You're talking another $50,000.
It would be extremely costly. And in the end, you would not be guaranteed to be able to disguise yourself fully.
The 25-year-old rapper being photographed by paparazzi.
Source: Flipboard
'Think before you ink' is something every learned tattoo artists say to their clients as it lasts with you forever and can be pretty tricky to get rid of. 6ix9ine should have been far-sighted while getting such elaborate tattoos cause now it's going to be a headache for him to get rid of all the tattoos.
Also read: Future is Taking Shots at Tekashi 6ix9ine for Snitching, Calls Him a "Rat"!
People try to get the rappers' aesthetic by getting temporary tattoos, but some take it to the next level and end up getting legit face tattoos, which can be a bad idea. The rapper himself needs to tone down his flamboyance as it might get him in serious trouble.
Tune into Glamourfame.com for celebrity stories.
-->