90 Day Fiance: Happily Ever After? Star Jay Smith Is In ICE Custody Awaiting Deportation; Launched A GoFundMe And Is Now Accused Of Rape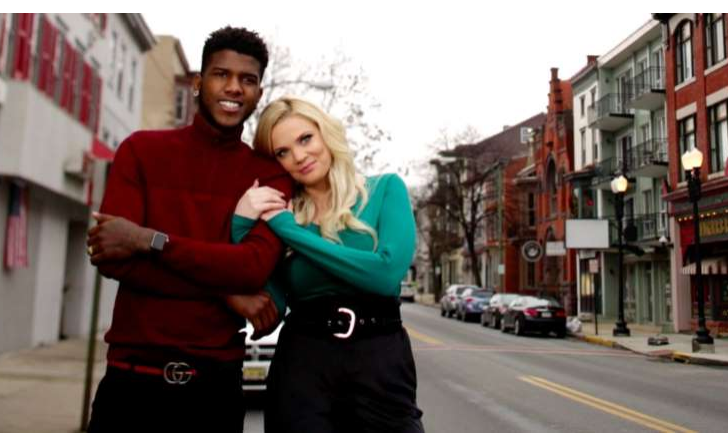 Apparently, the 21-year-old reality TV star, Jay Smith, fears for his life if he is deported to Jamaica.
90 Days Fiance: Happily Ever After star, Jay Smith, is taking a serious blow after he was arrested for violating a Protection From Abuse order and detained by US immigration and Customs Enforcement earlier this week.
Surprisingly, a local strip club worker, Kayla launched a GoFundMe campaign in hopes of raising $5,000 to help the TLC star pay for an attorney and avoid deportation.
Apparently, the 21-year-old reality TV star fears for his life if he is deported to Jamaica.
See Also: 90 Day Fiance Star Ashley Martson Has Already Found A Brand New Man
The strip club worker confirmed that she visited Jay in prison and his campaign is not a scam via Jay's Instagram.
However, things look pretty claggy for the TLC TV star as he was recently accused of sexual assault and we don't know how many supporters he still has.
Apparently, strings of screenshots surfaced and it showed text messages allegedly exchanged between Jay and Ashley Martson.
The authenticity of the messages can't be proven, however, they were shared by another 90 Day Fiance star, and content is very upsetting and includes a description of domestic abuse and spousal rape.
The reveal came from Jon Walter, who never holds back when speaking his mind about other 90 Day Fiance stars.
Read Also: Ashley Martson Admits She Still Loves Her Cheating Ex Jay Smith
Jon is sharing the alleged text messages, saying that Jay is not the sort of person who deserves the sympathy of fans. Walter stressed on his point of spousal rape and emphasized, spousal rape is a rape.
From this point, it certainly looks like the TLC star got no chance and will be deported to Jamaica.
-->