'90 Day Fiance: Happily Ever After?' Star Nicole Nafziger Was Rumored To Have Been Dumped By Azan Tefou After Running Out Of Money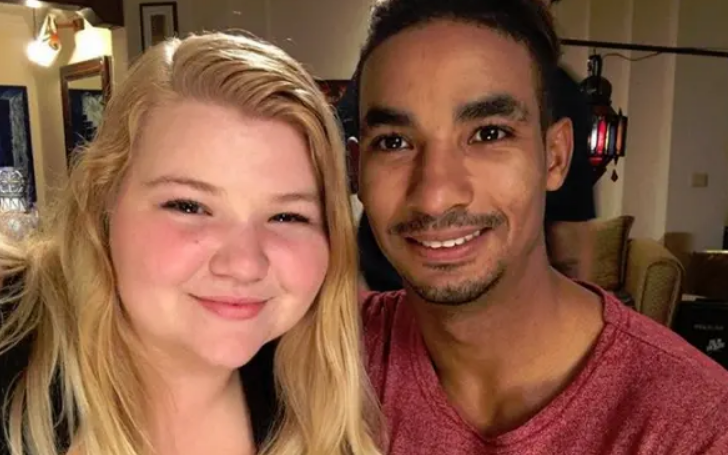 The whole story was a big lie; however, some fans thought Nicole Nafziger is covering for Azan Tefou with another lie.
90 Day Fiance: Happily Ever After? fans are concerned that Azan Tefou is not serious about Nicole Nafziger.
While the quest to bring Azan to the US remains pretty much intact, people speculated that Tefou is catfishing Nicole for her money.
Earlier this week, a few rumors suggested Tefou dumped Nicole after she ran out of money, but that's not true at all.
See Also: '90 Day Fiance: Happily Ever After?' Star Nicole Nafziger Defends Her Relationship With Azan Tefou
The news came when Nicole told her fans and family she gave Azan $6,000 so that he could start a shop in Morocco.
After fans were worried for Nafiziger thinking she got scammed, Nicole cleared out things and said it was a lie to put people at ease.
Apparently, the whole story was a big lie; however some fans thought Nicole is covering for Azan with another lie.
Nicole, as usual, explained to her fans Azan found it impossible to get his K-1 visa, so she thought if she marries him in Morocco, then spousal visa will carry more weight.
So, Nicole again fended off breakup rumors and went on to explain to her fans why she is still hanging on to this relationship.
Nicole said, "this wasn't about finding an international man or a foreign man, it was about love, and it still is."
Read Also: 90 Day Fiance: Happily Ever After? Couple Nicole Nafziger And Azan Tefou Rumored To Be Broken Up
While all fans view the couple's long-distance relationship with more considerable suspicion, Nicole assured her fans everything is going to be okay.
Anyways, Nicole is much excited for the Morocco trip, Azan, however, seemed less eager to meet his love of life.
Recommended: Nicole Nafziger Hints She Could Marry Azan Tefou Very Soon As She Flaunts Gorgeous Engagement Ring!
Well, since Nicole once again denied they broke up, all we hope is may everything work out between two and lead a happy life.
-->