90 Day Fiance Alum Larissa Dos Santos Lima Completed Plea Terms in Domestic Violence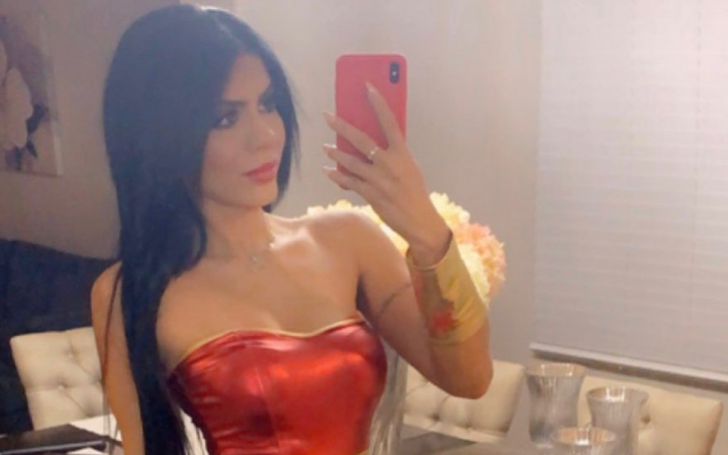 Larissa Dos Santos Lima completed her plea terms.
Larissa Dos Santos Lima must be feeling very proud of herself lately, as she completed her court-ordered six months of domestic violence coursework, paid off fines, and also completed 48 hours of community services.
Moreover, the 90 Day Fiance star managed to keep herself out of trouble. If Larissa would have chosen to do otherwise, she probably had to face some jail time, but luckily she is out of that trouble now.
Watch: 90 Day Fiance's Larissa Feels 'Accomplished' After Criminal Assault Case
Larissa was charged of domestic violence against her ex-husband Colt Johnson. If you followed the story we covered about this ex-couple, you probably know the two never got along.
Moreover, Larissa and Colt were one of the worst couples 90 Day Fiance viewers had ever seen, following which the couple filed a divorce. But their relationship did not end in a very good note. Larissa was charged of domestic violence following which the court ordered her to complete community services and other tasks.
A while ago, we even covered a story where the 90 Day Fiance star updated her fans about her court-ordered tasks, which she seemed to be doing well back then. And since she completed all her tasks, Larissa took to her Instagram to share the news of her completing her sentencing.
The reality star posted a picture of herself clad in Wonder Woman costume. On a rather long caption, she wrote, "My life is blessed, and I am so happy. Never would I have believed that I could accomplish what I have so far. Every day, I discover new blessings, as I am beginning to do different things in my life."
Watch: Find out what happened between Larissa and Colt, and how did Larissa end up in jail.
Larissa added, "I am just so grateful for all rooting for me. Your support gives me such happiness. It was my childhood dream to dress up for Halloween and celebrate such a special and fun time. For me, Halloween is one of the most beautiful celebrations in America. It is a day that we can all fly, leap from building to building, and save people with our superpowers. Today is the 2nd of November, and I can't wait to see what is coming next and where my life journey takes me. Many of you know I had anxiety and depression."
Lima concluded, "I am pleased to say that I am off the medication and doing great. The gym is my medicine now. I am focusing on my health, but not just for my body, but also for my mind. When I get into a bad place in my mind, and I'm not doing so well, I hit the gym. It gives me mental strength and happiness. My friends also are very important in my life as my family."
For more information on your favorite celebrities' lifestyle, stay tuned to Glamour Fame, and don't forget to sign up for the newsletter.
-->