The 90s Star Michelle Thomas - What was the Cause of Her Death?
Published Wed Dec 11 2019 By Chester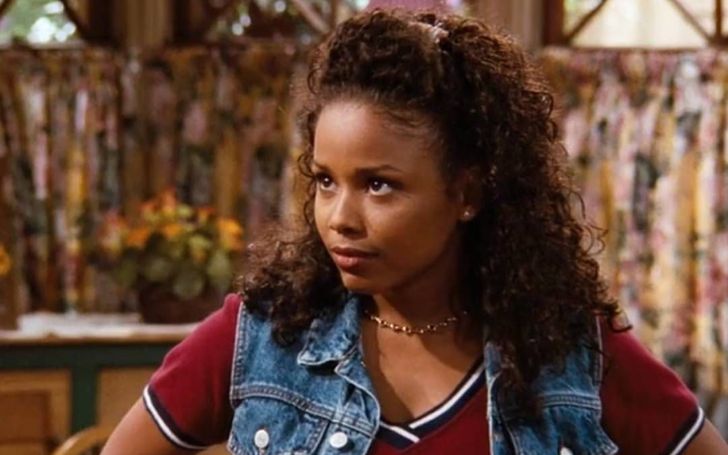 A lot of people live long ages, but those who lived life to their fullest, giving back a phenomenal amount of their form of art back to humanity are worth reminiscing. One such great women were Michelle Thomas, who contributed her acting chops to Hollywood and ruled over the hearts of fans spread all across the globe.
The astounding actress lived a life of contribution, but in the end, she lived through the harshest of realities after the diagnosis of cancer. Michelle Thomas didn't make it through the battle, but what she left-back is the perseverance of fighting through the hardships that life throws back at you.
Here we have brought you with the details behind the tragic death of the American actress Michelle Thomas best known from her roles as Justine Phillips on the NBC sitcom The Cosby Show (1988-90).
Michelle Thomas Died off Stomach Cancer
Thomas's recurring cancer made her go through unpleasant struggles.
SOURCE: Daily Mail
Michelle was always health-conscious and vegetarian. She was always concerned about her food choices and sustaining healthy lifestyles. The reality star never had an addiction to anything; she neither smoked nor consumed alcohol.
Denise D'Ascenzo Dies Aged 61 - Top 5 Facts About the WFSB Anchor >>>
Sadly, in August 1997, Thomas was diagnosed with a rare form of stomach cancer - intra-abdominal desmoplastic small-round-cell-tumor.
After she was diagnosed with the fatal disease cancer, Doctors recommended her to go through minor surgery, and subsequently underwent through it and removed a lemon-sized tumor shortly before landing her role in 'The Young and the Restless' role in the spring of 1998.
Thomas' Cancer Relapsed
But the virus was still there, and Thomas, aka Myra, thereafter underwent another surgery after her cancerous growth ruptured. Carrying a new hope and new beginning, she flew New York to spend Thanksgiving with her family.
On Saturday, surrounded by her friends and family in New York City, a month after spending her last Thanksgiving, Michelle took her last ever breath at Memorial Sloan-Kettering Cancer Center on December 26, 1998. Cancer decapitated Michelle at an early age of 30.
Though 'The Young and the Restless' star passed away at an early age; she will forever be remembered through her magnificent works and contributions to the Television industry.
We wish nothing but the best for her and wish for her departed soul to rest in peace in heaven.
You May Like: Married at First Star Jamie Otis Shows Concerns Over Possibly Having Cancer >>>
Find the recent news and articles only on Glamour Fame.
-->