A Little Late with Lilly Singh: Here's Everything You Need To Know About This Upcoming NBC Late-Night Talk Show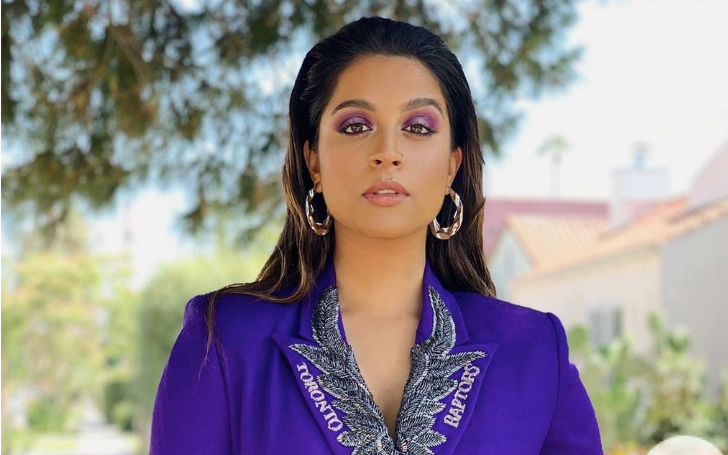 Lilly Singh got her own late-night show on NBC.
Lilly Singh, a well known YouTuber star, achieved an extraordinary feat on her career recently. The star is now no more bound to Youtube-only platform.
Lilly, 30, managed to replace Carson Daly as the host of NBC's talk show, 'A Little Late' (now with Lilly Singh).
Watch: Lilly Singh announced her own late-night show at Jimmy's show.
Lilly is already a big name in Youtube, well-known for her alias IISuperWomanII. The Youtuber has already featured big names on her channel, likes of Priyanka Chopra, who revealed cute reason she took her husband's last name, Kerry Washington, who once appeared at the Tonight show in a eye-catching pink outfit, Kim Kardashian, who once stepped out in a skin-tight snakeskin dress for Tonight show, and many more.
But, it's time the Youtuber invites the stars on her own TV late-night show. With the announcement of NBC of the retitled show, which will launch in September, Lilly will be the first female to currently host a late-night talk show on one of the Big 4 networks.
The previous host of the show, Carson Daly, hosted the show for 17 years, completing more than 2000 episodes.
The new show will feature Lilly conducting in-studio interviews and pre-taped comedy sketches and other many more in-betweens.
One of the NBC rep for late-night programs, Doug Vaughan said, "Lilly is truly a star, and we're thrilled to welcome her to our NBC family."
Doug further added, "She is a multi-talented performer who will surely have a great rapport with not only all her guests but also with our devoted late-night audience. We can't wait to get started."
Singh appeared on The Tonight Show Starring Jimmy Fallon to make the announcement.
Lilly said, "Indian-Canadian woman with her own late-night show? Now that is a dream come true."
Singh further added, "I'm thrilled to bring it to life on NBC, and I hope my parents consider this to be as exciting as a grandchild."
According to the reports, Lilly Singh will serve as exec producer of the show, while the head of Singh's Unicorn Island Productions, Polly Auritt, will serve as co-exec producer.
Indeed this a dream come true, we could not be more happy for you Lilly, Kudos to you and best of luck for your future achievements.
-->