'A Little Late with Lilly Singh' - What Is Talk Show Host Lilly Singh's Net Worth?
Published Thu Sep 12 2019 By Travis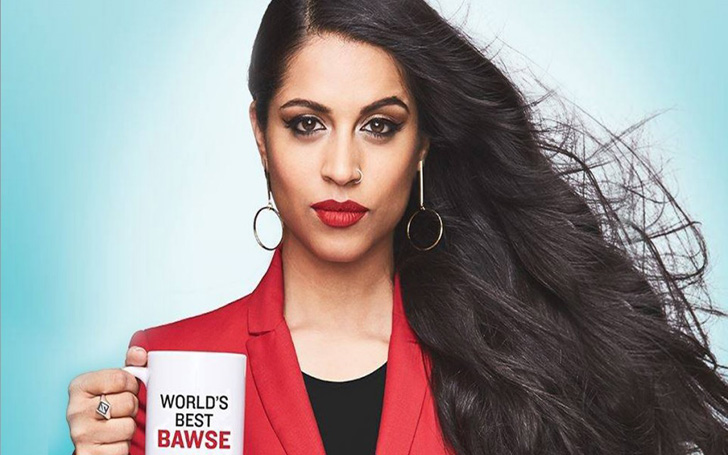 Lilly Singh is one of the most recognizable names in the world and the Canadian-Indian comedian and soon to be Late Night host worked hard to be where she is. If you don't know who Lilly Singh is then you probably know her internet person or her YouTube channel, IISuperwomanII. One of the funniest people on earth and also an outspoken advocate of the LGBTQ communities, she made her mark in every way possible.
Over her career, she made her name from her YouTube channel, which currently boasts over 14 million subscribers, but now she is moving on to another platform, TV. Lilly was announced to be taking over from Carson Daly in the 1:35 am timeslot on NBC and doing so, Lilly Singh became the first person who identifies as bisexual to be hosting a late-night TV show on network television. This was a huge achievement, and many celebrities said they would be making the trip to the show to support their friend, especially Miley Cyrus, who according to Lilly called the people at NBC to say she wants to be the show as a guest.
Watch: Lilly Singh announces her arrival on the Late Night game on Jimmy Fallon
Whatever the case, Lilly is going to make history when she takes the stage this fall, and mind you people will be tuning in to see how well Lilly can transition from YouTube and the rigors of Late Night. But one thing is for certain, the time she spends on NBC, the salary would be nice, and she is going to take home some huge amount of money every year, which is going to bode well for her bank balance. So, what is the net worth of the late-night talk show host Lilly Singh's net worth?
YouTube Career; Back-Up The Brinks Truck!
After graduating from High School and Bachelors Lilly wanted to study psychology at York University located in Toronto, but before she could start with her enrollment, her grandfather died, and she went into depression after the death. The comedian was supposed to apply for her master's program, but soon she decided the whole thing was not for her and instead chose another career path to make videos for YouTube.
Lilly started her YouTube career in 2010, and after three years of steady growth, she reached a million followers in 2013 and then her channel ballooned. The numbers increased 14 fold by the time 2019 rolled in, and she was making huge sums of money just from her work in the videos. For a few years, she's been one of the highest-earning artists on YouTube, and in 2016 she took home $8 million, and the number increased to $10.5 million in 2017 according to Forbes. On average, the YouTube celebrity takes home about $8 million per year before taxes and other agent and employee expenses.
Earnings From Other Endeavors And Her Net Worth
Lilly was signed by a book company to turn her diary into a book. She was given a six-figure sum as an advance for her book, 'How to Be a Bawse: A Guide to Conquering Life', and after the release, the book was a number one bestseller on the New York Times.
Lilly is also starring in her own Late Night TV show which is going to provide her with a hefty lump sum of money. Jimmy Fallon is an established host, and he takes up a prime time slot on NBC which allows him to take home about $16 million per year from his appearance on the show. Lilly is not going to get paid the same amount, and it is understandable, this is her first foray into the TV hosting business on a regular basis. James Corden, on the other hand, is a relatively new prospect and when he started the Late Late Show on CBS at 1:37 am he was paid in the range of $4-5 million per year which means Lilly will also get paid in the same ballpark.
Watch: The promotional clip for A Little Late With Lilly Singh
After the release of her book, she embarked on a 27 cities tour and also made a documentary for YouTube Red, 'A Trip to Unicorn Island'. She also started appearing in TV shows and movies for which she was paid handsomely. Lilly also signed endorsement deals with various companies to bring her net worth to about $16 million. Pretty soon a huge sum of money will be added to her net worth because she will continue to work on her YouTube channel and also host her show, combined with her endorsement deals, pretty soon she will be flirting with some huge numbers.
A Little Late with Lilly Singh is coming this fall on 16 September 2019 only on NBC at 1:35 am time slot, make sure also to tune in for the hour-long primetime special following America's Got Talent finale on 18 September 2019.
-->