'A Real Role Model' - Fans Admire India Reynolds For Opting Not To Edit Or Airbrush Her Body!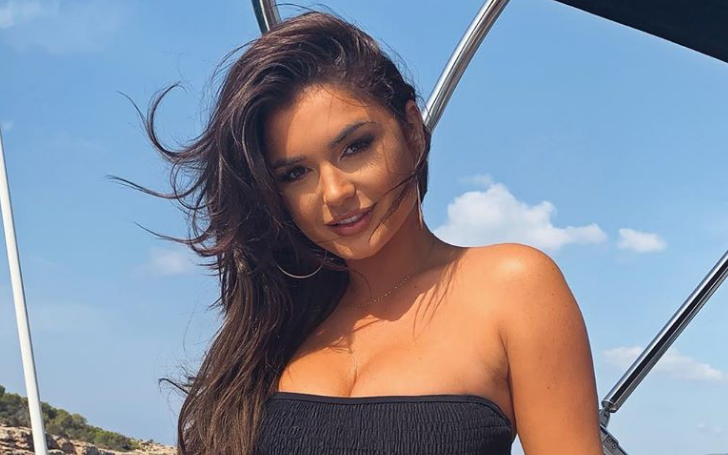 A fan praised India Reynolds for an edit-free post on her Instagram.
Well, we hope you know our sexiest Love Island 2019 contestant, India Reynolds, is currently having a great time on her vacation in Ibiza.
And of course, India really can't stay away from her fans as she regularly updates her posts on her social media, more precisely, Instagram.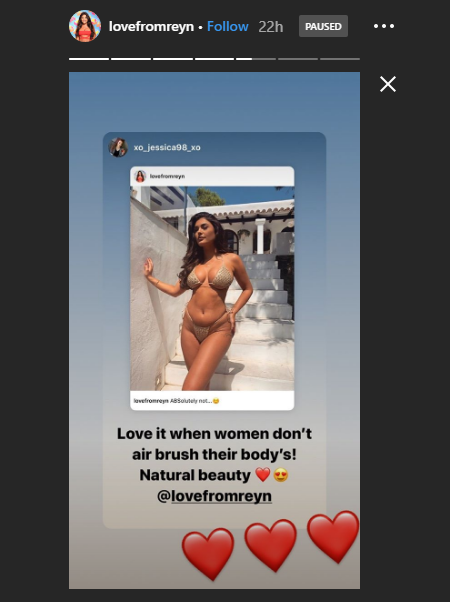 So, this time too, the former Love Island contestant (and not to forget polarized eyewear lover) took to her Instagram and posted a steamy photo of herself clad in nude-embellished bikinis.
The 28-year-old model's caption read, "ABSolutely not...☺️", which we still trying to figure out what she really meant but that's not the point here.
It seemed, the topless model was in a mood to answer some of her fans' question, but she encountered rather motivating fan post.
Apparently, one of India's fans took to their Instagram and shared Reynolds' same picture on the story. What was really beautiful was the message written on it.
The fan with the account (@xo_jessica98_xo) wrote, "Love it when women don't airbrush their body's!. Natural beauty!!!" followed by a heart emoji.
We give this one to India's fan because it takes a lot of courage to boast your body on social media with a large following. There will be trollers; there will be haters and whatnot.
It's not always the good ones who follow you on social media, so to post pictures without any edits is undoubtedly a bold move by India. Because, let's face it, we all have flaws, we all have insecurities, and India is no different.
We might not see India's flaws, but India definitely does have insecurities, and the model who is more famous with porn viewers stood up against it and showed the world she really doesn't give an EFF.
It really feels great when someone acknowledges your bravery and boldness, and India is just feeling that!
-->