Rapper A$AP Rocky Charged Over Shooting
The rapper has been charged with assault for shooting his former friend: Complete story here!
Rapper A$AP Rocky, 33, has been charged with assault and battery by Terell Ephron, Rocky's former friend and ASAP Mob member, who he allegedly shot in November. The alleged incident took place back on November 6 when A$AP shot Terell multiple times after a heated argument. Ephron, previously known by the moniker A$AP Relli, claims at least one bullet grazed his hand.
"Discharging a gun in a public place is a serious offense that could have ended with tragic consequences not only for the person targeted but also for innocent bystanders visiting Hollywood," attorney George Gascón said while revealing the Peso hitmaker has been charged with two counts of assault with a semi-automatic firearm.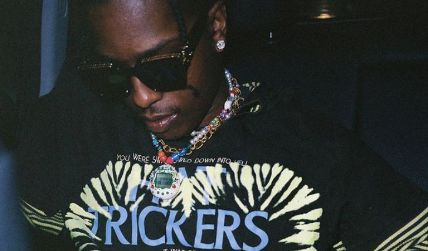 The alleged shooting took place on November 6.
Photo Source: Instagram
Relli revealed a portion of the alleged shooting is available in the footage, a claim confirmed by the LAPD when they arrested A$AP back in April after he arrived in his private plane from Barbados with his girlfriend Rihana. Rocky's arrest was a shocker as the Fuckin' Problems crooner had recently welcomed a son with Rihana.
Don't Miss: Tom Holland Announces Social Media Hiatus: "it's very detrimental to my mental state."
Rocky was released shortly after the rapper posted a $550,000 bond. The Grammy-nominated rapper awaits his arraignment, scheduled for Wednesday. Relli had warned of a potential civil lawsuit against the rapper earlier this month. In a statement issued by Relli's lawyer, the alleged victim details the building up of the shooting.
The rapper was arrested in April and was released after he posted a $550,000 bond.
Source: E! News
"Unbeknownst to Mr. Ephron, A$AP Rocky was not just planning for a conversation and came armed with a semi-automatic handgun," Rocky's ex-friend says in the statement, adding, "After arriving at the location, a conversation ensued whereby without provocation, warning, or any justification, A$AP Rocky produced the handgun and intentionally fired multiple shots at Mr. Ephron."
Check Out: Anne Heche Dead After Car Crash.
Rocky, whose real name is Rakim Athelaston Mayers, is best known for his songs like LSD, Goldie, Himself, and Wild for the Night. Also a front-lining member of the hip hop collective ASAP Mob, which stands for Always Strive and Prosper, Rocky is a father to one son, who he shares with Barbadian singer Rihana.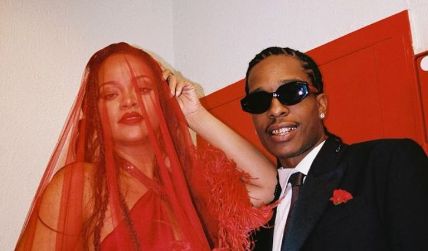 Rocky's alleged victim claims the rapper shot him multiple times, and at least one bullet grazed his hand.
Photo Source: Instagram
A$AP and Riri started dating last year and revealed their first pregnancy earlier this year. Rihana, 34, who displayed iconic maternity fashion throughout her pregnancy, gave birth to their first son in May. "Rihanna is doing well. They are very excited to be parents. Rihanna is already a wonderful mom," a source said. Before the Work hitmaker, Rocky had brief but famous relationships with model Chanel Iman in 2014 and Iggy Azalea in 2011.
Stay connected to glamour fame for more.
-->