Anne Heche Dead After Car Crash
Actress Anne Heche has died at the age of 53: Complete story here!
Emmy-nominated actress Anne Heche passed away after her unfortunate car crash on August 5, which left the actress on life support. Best known for her work in Six Days, Seven Night, Another World, Donnie Brasco, and I Know What You Did Last Summer, Heche was 53 when she was declared dead on August 11.
Besides her extensive credits in acting, Heche was popularly known for her then-controversial affair with comedian and talk show host Ellen DeGeneres. The pair dated for three years in the 90s when homophobia was visibly frowned upon in the industry. Although Heche and Ellen's relationship proved instrumental in tackling the mass ignorance and paving the ways for the future LGBTQ people, the duo's stance cost them their careers, Heche more than Ellen.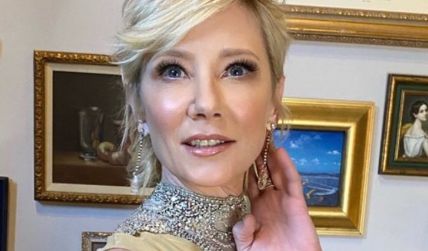 Heche was in a scandalous relationship with Ellen in the 90s.
Photo Source: Instagram
"It changed my life forever," Heche once admitted, adding, "The stigma attached to that relationship was so bad that I didn't do a studio picture for ten years. I was fired from a $10 million picture deal. Heche's estimated net worth at the time of her death was $4 million. Anne didn't identify as gay or bi; the actress revealed DeGeneres was the only woman she had ever been with.
Check Out: R.Kelly's fiancée and reported victim, Joycelyn Savage, Reveals She is Pregnant with the Singer's Child.
The Another World actress's passing comes after more than a week since Heche suffered serious injuries in a crash. Anne was reportedly driving at exceeding speed (under the influence of narcotics) when her car ran off the road and collided with a residence, which then caught on fire. Anne was being investigated for felony up until yesterday. "Her blood showed signs of impairment, and that is why it is now being investigated as a felony traffic collision," LAPD officer Jeff Lee said.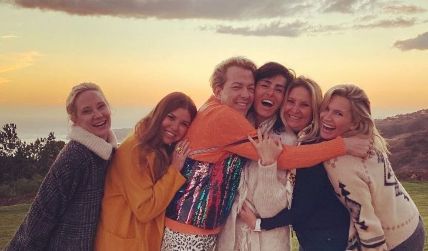 Anne is survived by her two sons and her ex-husband.
Photo Source: Instagram
But with Anne's sad demise due to the sustained injuries, LAPD has reportedly tossed out the ongoing investigation. "As of today, there will be no further investigative efforts made in this case," LAPD said in a statement, adding, "When a person suspected of a crime expires, we do not present for filing consideration."
Anne is survived by her two sons, Atlas Heche Tupper, 13, who she welcomed with her ex-partner James Tupper, and Homer Laffoon, 21, with her ex-husband Coleman Laffoon. "We have lost a bright light, a kind and most joyful soul, a loving mother, and a loyal friend," Heche's surviving family said in a statement. They added, "Anne will be deeply missed, but she lives on through her beautiful sons, her iconic body of work, and her passionate advocacy."
The ongoing felony investigation against Anne has been dropped after her death.
Source: E! News
Heche's older son penned an emotional tribute to his mother where he writes, "My brother Atlas and I lost our Mom. After six days of almost unbelievable emotional swings, I am left with a deep, wordless sadness." Homer adds that he hopes his mother is finally free of pain. Heche's grim prognosis was revealed days before her death. The actress was declared brain dead and remained on life support.
Stay connected to glamour fame for more.
-->