Abby Lee Miller Reveals Cancer And Paralysis Made Her Want to Die
Published Fri Jun 07 2019 By David
Abby Lee Miller: "my cancer and paralysis made me want to die."
'Dance Moms' fans are thrilled that Abby Lee Miller is cancer free at last.
Presently, Miller is back on Dance Moms, making her triumphant return in an emotional 'Lifetime' special.
But she admits she had a great deal of uncertainty and fear during her cancer battle. At one point, she reveals, she really wanted to bite the dust.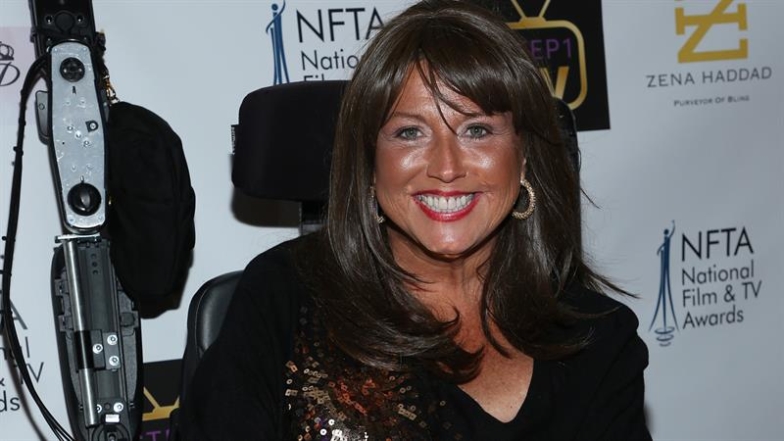 Dance Mom star, Abby Lee Miller admits she felt like dying during her cancer diagnosis.
On Tuesday night, Lifetime disclosed an incredible documentary, 'Dance Moms: The Return of Abby.'
The title may make Abby Lee Miller sound like a beast in a chilling horror franchise, however, the main individual being threatened at first was Abby.
Talking honestly of how she felt during her hospitalization with Burkitt lymphoma, Abby revealed: "I wanted to die. I did. And if I lose dance, there is no point in being here," she expressed. I felt like I lost my purpose,"
Abby added: "And I needed to find it. I don't know what I am going to do."
She was disturbed about her cancer diagnosis, yet downright terrified when she learned she would have to undergo chemotherapy.
Chemo is horrifying, hopeless process -- and at times, she wasn't sure if it was worth it.
Abby at one point said she was not going to continue her cancer treatment if she can't walk.
Also Read: James Jordan Crowned Winner of Dancing On Ice Final 2019 After Tense Battle with Wes Nelson and Saara Aalto
Then, the Lifetime special follows her as she comes to the studio. Abby admits she has had a miserable year and it almost killed her. Yet, unmistakably, by this point, her demeanor has significantly improved.
She half-vows, half-threatens to create a winning team again.
Abby noted people have talked crap about her for the last two years. But she stressed she is back and her students are going to be champions. She acknowledges she is a fighter and this is the fight of her life. She said she was grateful to have survived this year.
Miller adds she wants to 'get back in the studio, do what I love to do.'
She also thinks herself as someone who just doesn't care enough for those who consider her as mellow.
To that Abby counters by saying, 'it might just be 'Eh. You're not that talented, kiddo, move over.'
You May Also Like: Britney Spears Showed Off Her Flexibility And Danced With A Stuffed Python In Work-Out Inspired Posts
She admits she is very detail-oriented; the same person and people never change. She perceives 'circumstances, situations change, but people are what they are.'
The 52-year-old describes one's genetic makeup is what it is and she is thankful, blessed, appreciative, and grateful for the opportunities she's had.
Abby epiphanies of appreciating life a little bit more after having almost a near death experience.
-->