James Jordan Crowned Winner of Dancing On Ice Final 2019 After Tense Battle with Wes Nelson and Saara Aalto
Published Tue Mar 12 2019 By David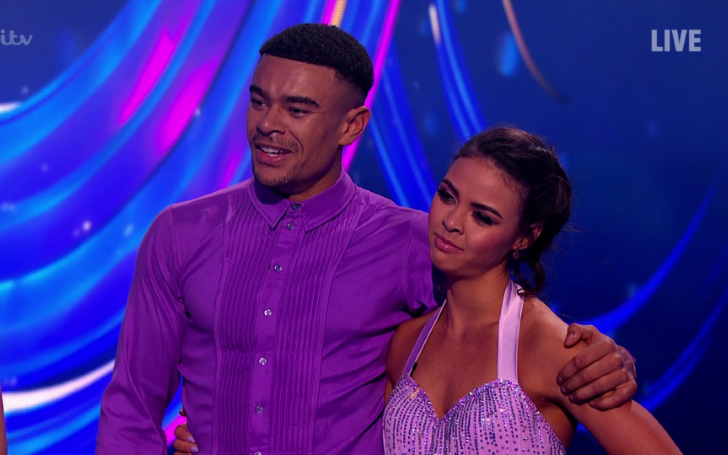 Dancing on Ice 2019 finally announced its champion; James Jordan won the journey beating the season's favorites Wes Nelson and Saara Aalto.
Last night, two million votes were dropped, with the Strictly Come Dancing star, James Jordan and his skating partner Alexandra Schauman sailing through the victory ahead of Wes Nelson after former X Factor star Saara Alto came in third place.
Lifting the silverware, Jordan, 40 - who was also enduring a shoulder injury—whilst shedding some tears, said: "I can't believe it. Oh my Gosh. I couldn't have given it any more."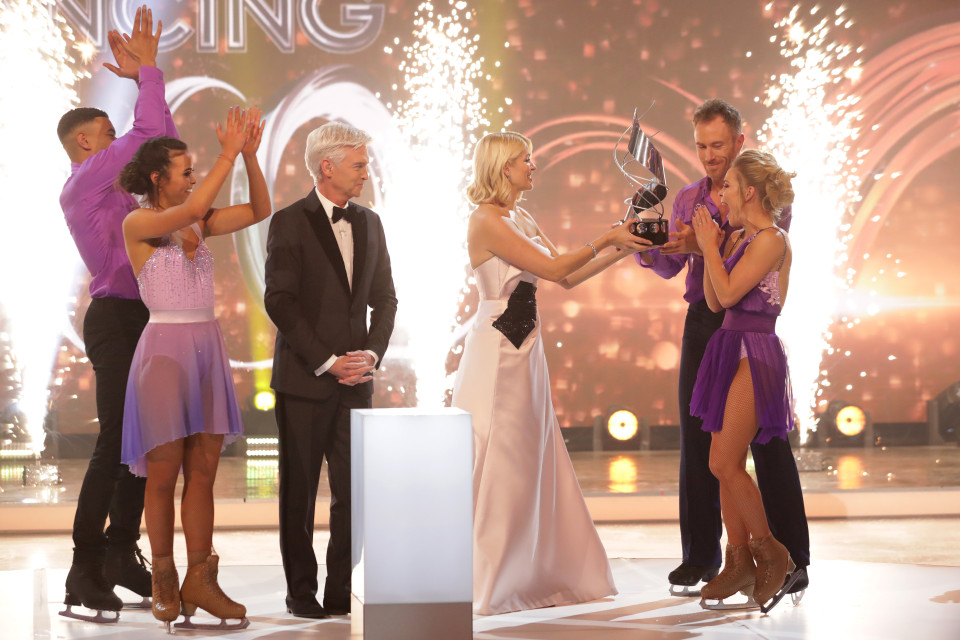 Former Celebrity Big Brother star James Jordan wins the crown of Dancing on Ice season 11.

SOURCE: The Sun
James credited the reason behind all his hard work to Wes who had set the competition bar so high with all his ITV competition glory.
The three finalists each had to skate two routines, one new and one favorite from earlier performances the contestants had given during their 10-week series.
Wes and Saara both scored a historic 40 out of 40 for their first skate while James was only a mark behind on 39 out of 40.
However, he legged it back with his second performance, which then saw all three receiving 40 from the jury Jayne Torvill, Christopher Dean, Ashley Banjo and Jason Gardiner.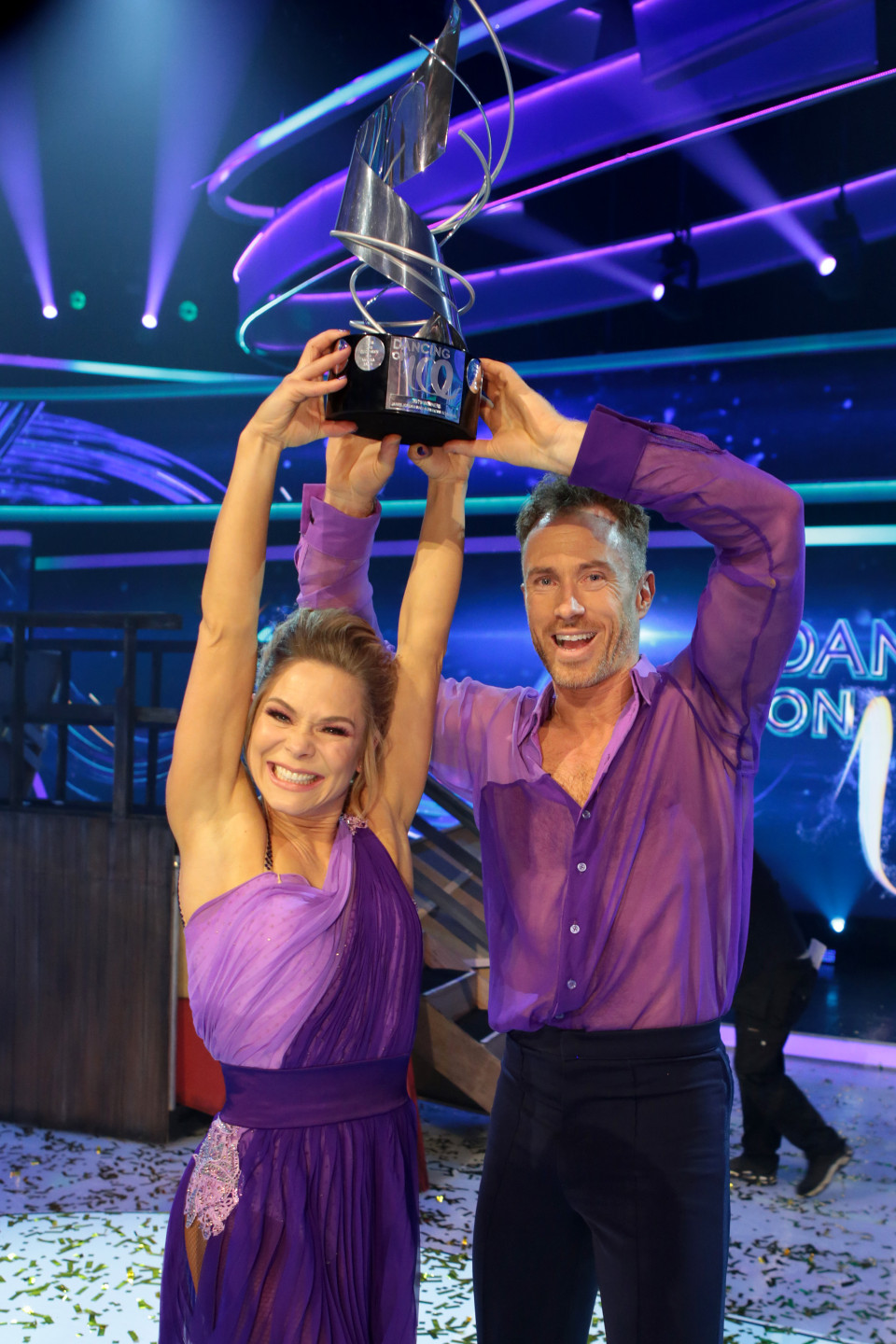 Finnish dancer, Alexandra Schauman was Jordan partner for the event.

SOURCE: The Sun
The public vote didn't favor Saara and she became the first contestant of the night to have been eliminated. Despite that Aalto said she felt "so good" about what she and her skating partner Hamish Gaman had achieved.
The Finnish star said, "This is the best night for us."
The final showdown saw Jordan and Nelson rolling their interpretation of Bolero, the very routine that won Olympic gold for Torvill and Dean in Los Angeles, 1984.
Recommended: Late US Olympian Kelly Catlin's Family Speaks Out; 'She Was 'Tortured Mentally'
The panel lauded both with a grandstanding ovation.
After Jordan and Alexandra rocked the rostrum with their Bolero, Christopher Dean told them it was one of "the best" he had ever seen in the show's history.
And when Wes and Vanessa left the grandstand after their final skate, the former shared that his routine with Bauer had been one of the highlights of his life.
Wes said: "I can't describe the feeling, that was the best thing I've ever done."
From the beginning, Jordan has been the subject of the show's controversy. Many were against the idea of ballroom dancer participating in Dancing on Ice and argued that it was quite unfair for an already professional dancer to compete against the newcomers.
Watch Dancing on Ice announcing James Jordan its 11th season's winner
Though he never gave any keen look on the allegations and maintained the virtue was completely different.
After the champion was announced some unhappy viewers took to Twitter to accuse that the show was already fixed, saying that Wes was "robbed".
Wes chances of winning the competition were already derailed when he was forced to miss a crucial rehearsal ahead of the final after injuring his shoulder.
Nelson suffered a partial shoulder dislocation (a subluxation) in rehearsals when he fell on his arm while attempting a Detroit lifter with partner Vanessa, a couple of weeks earlier.
Dancing on Ice's co-presenter, Holly Willoughby sympathized with the star after his incredible first performance.
Nonetheless, Nelson not only awed the viewers in the finale but also went onto gain a perfect 40s from the likes of Torvill, Dean, Banjo, and Gardiner.
Host Phillip Schofield couldn't help but make a joke about his relationship with Vanessa Bauer - asking his co-anchor, Willoughby if she wanted to see them "jamming in real".
Also Read: Megan Barton-Hanson Branded Wes Nelson "Scumbag" After Hearing He Had Reportedly Been Sexting Amber Davies
On the other hand, Mr. Nasty Jason Gardiner made a cheeky comment as he confessed he was "perving" on Wes from the very beginning.
The dramatic finale also saw the return of all this season's contestants and their respective partners as they took to the ice for one last skate.
Meanwhile, Willoughby sparked a Twitter debate thanks to her designer frock, which some fans thought looked like it had been sewed up with duct tape.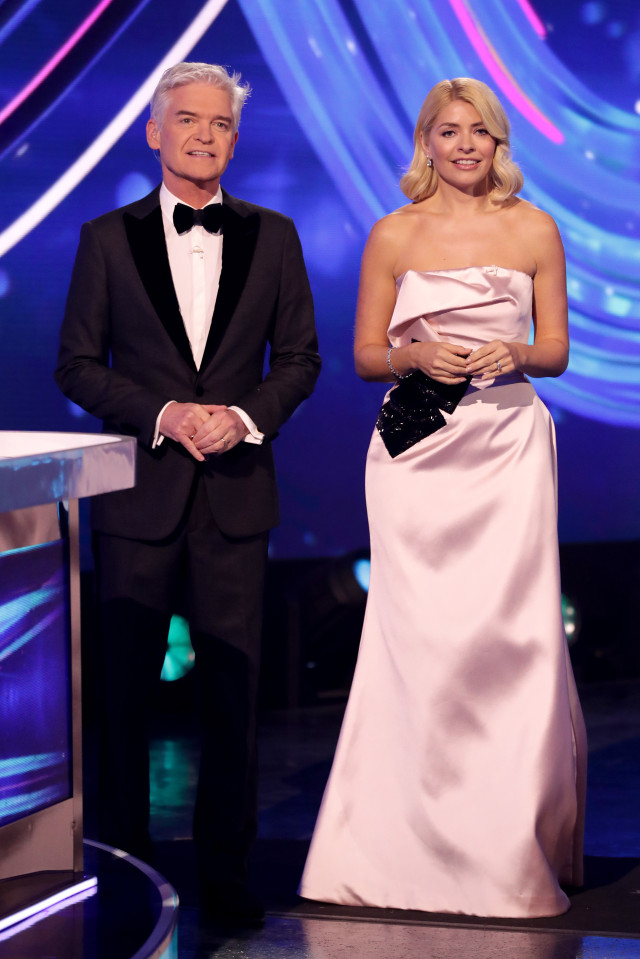 Dancing on Ice co-presenter, Holly Willoughby sparked the headlines regarding her dress.

SOURCE: The Sun; Rex fixtures
Following her row with Jason Gardiner, it was uncertain whether Gemma Collins would return for final, but she did make the cut to take a spin with Matt Evers.
Upon her appearance into the event, Phil turned to Gemma, 38, and said 'you're back' to which she replied: "For this night only, never returning on the ice again, ever again"
Likewise, Brian McFadden also said: "I never missed it, I've been buzzing on the sofa all week eating pizza."
The Irishman went onto fuel the headlines early on in the ITV series by falling on the ice in quite a dramatic fashion and after all that brawl involving bribe with judge Jason Gardiner through twitter.
Don't Miss: Megan Barton Hanson Dumped Wes Nelson After Their Sex Life Lost Its Spark
Collins pledged to return for the final after being thrown off the show in the sixth week. The 38-year-old said, "I'm going to roll on like it's the last day of my life."
Still, her performance failed to awe the critics all of whom instead pointed out the set back of her not using the skates.
-->