Amazing News! Abby Lee Miller Is Completely Cancer-Free!
Published Thu May 23 2019 By David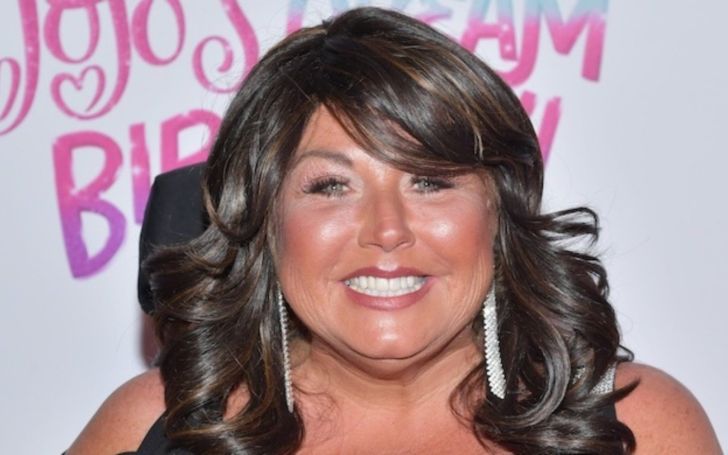 Abby Lee Miller reveals she's cancer-free and hopes to walk Again: 'I Feel Like I Have More to Do'
Fortunately, Dance Moms viewers will get to see more of the show's most celebrated dance instructor, Abby Lee Miller.
In an exclusive interview with Entertainment Tonight, Miller talks about her journey of building a dance company along with the discussion of her battle with Burkitt lymphoma, a type of non-Hodgkin's lymphoma cancer.
Abby Lee Miller says she is absolutely cancer-free.
The 53-year-old choreographer said that despite undergoing multiple life-changing experiences last year -- serving time in prison as well as undergoing emergency surgery on her spine last April -- she's still the same person she's always been.
"Well, I think the audience is going to think I've mellowed [but] maybe I just don't care enough," Miller said. "It might not be mellow, it might just be 'Eh. You're not that talented, kiddo, move over.'"
Also Read: American radio and television personality, Howard Stern Reveals Cancer Scare: 'All I'm thinking is, I'm going to die'
Indeed, Abby continued to be characteristically open during ET's interview, also pointing to a Dance Moms: Resurrection poster to call out that a girl's arm was wrong and that she wasn't present during the blunder.
Miller explained that she is 'very detail-oriented,' and have always said that people don't change. She added 'circumstances, situations change but people are what they are; one's genetic makeup is what it is'.
Recommended: Beth Chapman Rushed to the Hospital Amid Cancer Scare
Miller also thanks for being blessed, appreciative, and grateful for the opportunities she had adding, "I didn't maybe think so before, but now, after coming close to death's door, you know, I appreciate Lifetime a little bit more."
Abby went on to give ET a health update and said she's 100% cancer-free. She informed that she was heading to physical therapy in Pittsburgh, Pennsylvania. Additionally, she shared that she may also be doing a knee replacement on her right knee, which she'd been putting off for years. With all that being said, Miller definitely seems quite optimistic about her future.
In April 2018, after undergoing the emergency surgery for what was originally thought to be a spinal infection, the reality star was diagnosed with Burkitt lymphoma. She then went on to have ten rounds of chemotherapy and months of rehabilitation in hopes of walking again.
Last month, Miller, shared her health on the one-year anniversary of her emergency surgery along with a picture of her spinal surgery scar. She opened up about her journey and also bashed some of the doctors that initially treated her.
She said that she's absolutely geared up for guiding her young students again. Miller added that it was weird for her when she was on a holiday in Victorville, California [where she served prison time]. She said her friends would say it, or people that live near her would say. She, however, explains that she didn't realize she was doing it because she had this feeling of losing the joy of dance along with the loss of weight.
The Pennsylvanian native gushed about her feeling to do more as an executive producer; she thinks of focusing her interest back to the three other shows and a cartoon she had previously created. She said that she has dreams and wants to see them come to fruition, eventually, retiring and wanting to be able to live out the rest of her days with financial security.
You May Also Like: Donald Trump Claims Windmill Noise Causes Cancer
Abby also remembered of her time being a ballet barre at her locker. According to her, she used to stand at her locker and do a whole barre. She said that she was excited to get out of prison and set the world on fire by dancing and moving and felt so much better and healthier.
Abby Lee Miller's new show, Dance Moms: Resurrection debuts on June 4 at 9 pm E.T. on Lifetime.
-->