Adam Levine Apologizes After "Unprofessional" Performance in Chile
Published Mon Mar 02 2020 By Matthew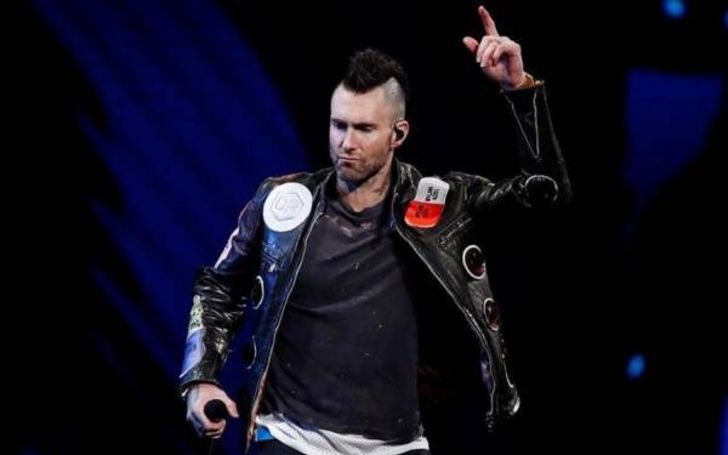 Maroon 5's performance in Chile was called unprofessional by their fans, and Adam Levine apologized for it!
When you're a reputed band with millions and millions of fans all around the world, even a small slip-up can create a huge impact. Maroon 5's performance in Chile definitely proved that. The famous band faced backlash for their Thursday performance at the Viña del Mar International Song Festival in Chile. The American pop group was 30 minutes late to the stage, to begin with, and lacked the energy to interact with the audience.
The lead vocalist of the group, Adam Levine, took to his Instagram story and apologized for the unprofessional performance during the show. He said, "To be totally frank there were some things holding me back last night and I let them get to me. And it impacted how I was behaving onstage, which is unprofessional and I apologize for that. I struggled a lot and sometimes it's really for me to mask the struggle. For that, I let you guys down and I apologize."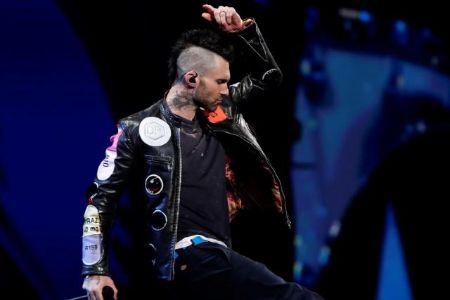 Maroon 5 fails mo make an impression at the Viña del Mar International Song Festival in Chile.
Source: El Tiempo
Levine further added that the fans deserved to hear an explanation for the band's inefficient show and also repeatedly expressed his gratitude for the opportunity to play at the festival. He also assured that the musical group would completely destroy their next show.
You Might Also Like: Complete Details of Adam Levine Tattoos
As reported by BBC, the group sang 15 songs in just over an hour, and clips of the lead singer captured after the show could be made out of him complaining, "That was a TV show. That was not a concert." The retaliation from both the local media outlets and the fans soon followed. Santiago's La Tercera newspaper called Levine "cold, reluctant and preoccupied," also stating that Adam barely interacted with his fans other than a few "Thank You" in-between songs.
Watch: Adam Levine After Concert Clip
While the media might've toned down their criticism for professionalism, the fans, however, left nothing to spare and went all out. Francisco Undurraga Gazitúa, a Chilean politician and entrepreneur born without his legs and one arm, even went far enough to tweet, "I apologise for the self-reference but Adam Levine has less voice and soul than my right arm." Others just called the band out about how the show was outright disrespectful to every fan that paid and waited to watch them live.
Recommended: Adam Levine Has Added A New Gig To His Schedule After Quitting The Voice
Following the blowout after the event, a Maroon 5 representative also forwarded a lengthy statement to Billboard. The announcement stated, "Prior to their arrival in Chile, Maroon 5 was informed by their representatives about civil unrest in the country and an incident with Ricky Martin on route to the festival grounds from his hotel. Despite this, the band insisted on going ahead and performing the show for their fans."
Watch: Maroon 5 - Sunday Morning - Festival de Viña 2020
Furthermore, the blame was directed towards technical issues in the monitor and Adam Levine's in-ears. These, as the declaration stated, held the band back from delivering a regular show. The extents of truth in the statement remains a mystery for most.
Tune in to Glamour Fame for more celebrity updates, and don't forget to sign up for the newsletter.
-->