Adam Saleh Saves a Man's Life While on the BLM Protest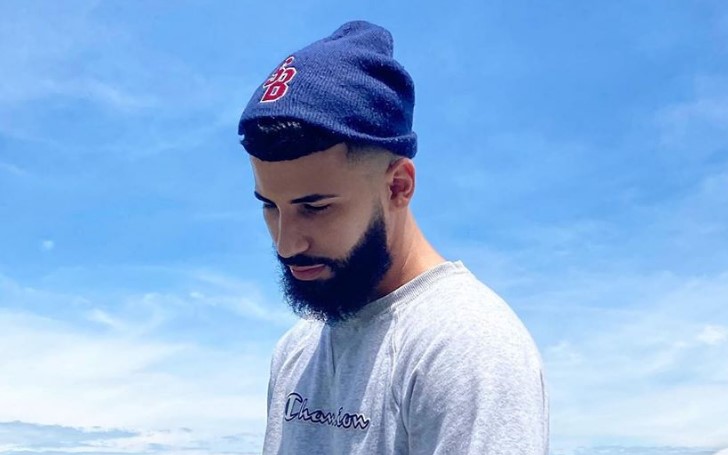 Adam Saleh saved a man's life while he was on the BLM protest.
Adam Saleh (born Adam Mohsin Yehya Saleh) is a Yemeni born American YouTuber from New York City. Adam, who describes himself as a prankster, boasts an impressive 4.83 million subscribers on his main channel 'Adam Saleh Vlogs.'
Even on other social platforms, Saleh has managed to garner a huge following. The 27 years-old social media personality is often seen interacting with his followers on his social media. He shares pretty much every detail with his fans that he thinks are important enough to be shared.
So, a couple of days ago, the YouTuber took to his Twitter account to share a video where he was seen saving a life. The video sees a man, alone, marching towards riot police. Saleh, instinctively, pulls back the man while he was filming with his camera, which saved that man's life.
Saleh has been actively participating in the BLM movement, as he is joining the protests on the street. For the support of the BLM movement, the star also recently changed his profile picture to black.
Also, See Virgil Abloh Shares Lengthy Apology Message Following BLM donation Criticism.
Following Saleh's video surfaced on the internet, people are praising him for his heroic act. One of the Twitter users wrote, "I saw that video, you are a good person." followed by a heart emoji.
Another user wrote, "You did a courageous and good thing for another human being. It hurts to watch as I can see the pain in this man's face. It says it all and should be on the cover of #Timemagazine."
The next user wrote, "This breaks my heart. [Pleading face] [Broken heart] Literally, thank you, Adam, for doing that. [Red heart] It could have been worst for him."
While some people thought Saleh did it for publicity. They thought it was a cheap publicity stunt. But as we know, we can never convince all people. Whatever you did, you did right, Saleh. Much respect for you.
You May Also Like: Kelianne Stankus Takes Her Stance To Support BLM Movement
For more information on your favorite celebrities, stay tuned to Glamour Fame, and don't forget to sign up for the newsletter.
-->