Kelianne Stankus Takes Her Stance To Support BLM Movement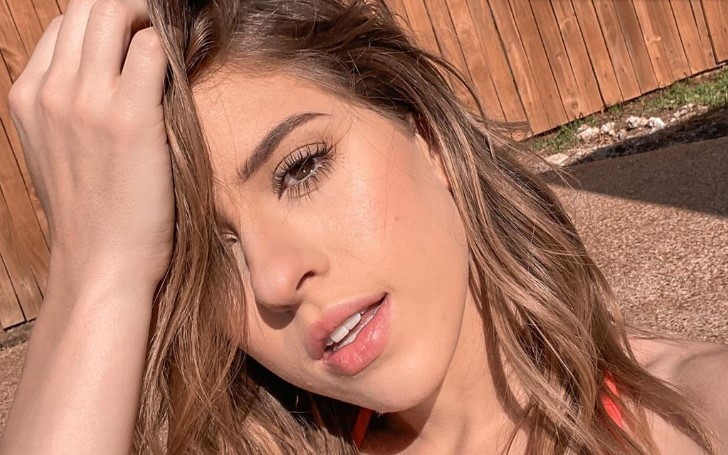 Kelianne Stankus showed support to the BLM movement.
Kelianne Stankus is a gymnast and a dancer, but of late, she is well known as a social media influencer. Before she rose to fame, she was a member of the US National Acrobatic Gymnastics team.
Kelianne, who boasts an impressive 428K followers on Instagram, recently took to her social media to show support to the BLM movement.
Taking to her Twitter account, the 24 years old media personality wrote, "History will continue to repeat itself unless we actively make a change together. Stand up for what's right, be the voice."
Following her tweet, many praised and supported the Instagram star. The tweet, which was posted on 31 May 2020, now has over 4.5K likes and over 200 retweets.
You May Also Like: Here's What You Should Know About George Floyd, The Man Who Died Following a Police Interaction
Some fans replied to her tweet, which we found were deeper on their own, as Kelianne's tweet itself. One of the Twitter users, Anne, replied, "the change begins with us, we cannot lower our heads, not while there are still horrible things happening to innocent people, we will not suffer in silence."
Following George Floyd's death, the protests for justice began, and the Black Lives Matter Movement came into action. Pretty much all celebrities are coming together on this.
Even Kelianne joined it, following which fans started to love their favorite celebrity, Stankus, even more.
Also See: Meek Mill Faces Backlash Following His Urge to Stop BLM Protests
For more information on your favorite celebrities' lifehttps://glamourfame.com/lifestyle/style, stay tuned to Glamour Fame, and don't forget to sign up for the newsletter.
-->