Meek Mill Faces Backlash Following His Urge to Stop BLM Protests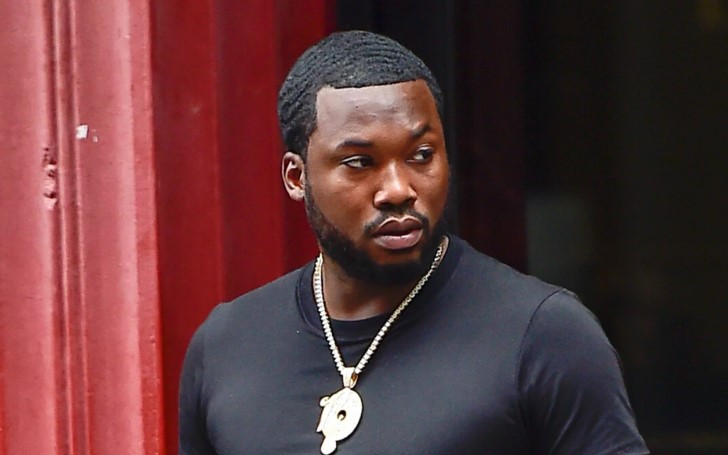 Meek Mill came under fire for his insensitive tweet on Monday, June 1.
People need to be very careful with their words in time like these, as their messages can easily be misinterpreted. Something similar happened to the American rapper, Meek Mill. The rapper's concern for people in Philadelphia has misfired.
Meek was born and raised in Philadelphia, so when he saw his people getting hurt and die, the rapper urged them to end the protest in his old neighborhood. However, people thought it's not the right solution to the whole thing.
The rapper took to his Twitter on Monday, June 1, where on his tweet, Meek wrote, "I hope Philly riots stop today. A bunch of kids and women just died about nothing! If you official take control of your hood, no matter what it takes!"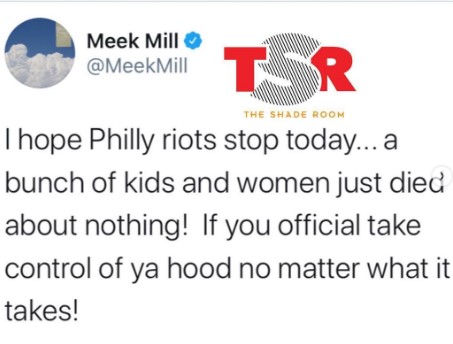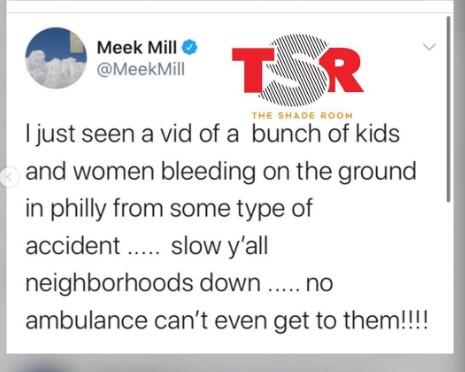 Meek Mills's message backfired.
Photo Source: The Shade Room
The 33-year-old rapper further added, "I just seen a vid of a bunch of kids and women bleeding on the ground in Philly from some type of accident. slow y'all neighborhoods down. no ambulance can't even get to them!!!!"
Also Read: Safiya Nygaard Appeals to Support Small Business With Her Tweet
So, as you can see, what Meek wrote was all because of the frustration as he saw kids and women getting hurt and die. So, all he tried to do was show his concern to his people; however, his messages were misinterpreted.
Some users fired back at Meek for his tweet. One of the users wrote, "Why aren't u down there protesting since it's always Philly this Philly that [thinking face emojis]," one person protested. Another similarly asked, "Ain't you from Philly? Why can't you go and help out?"
While another user wrote, "a clown statement." The next user wrote, "We hate him cause it was a car crash and not for no reason. He loud and wrong while MFS was out here walking and protesting for him last year now we protesting for JUSTICE and he tweeting poolside in LA about how nobody better steal his dc chains out of Shyne jewelers."
Also See: Virgil Abloh Shares Lengthy Apology Message Following BLM donation Criticism
Only a few agreed to Meek; others mostly hated him for his tweet. Well, you need to be careful about what you write and say, Meek.
For more news on your favorite celebrities, stay tuned to Glamour Fame, and don't forget to sign up for the newsletter.
-->