Adele and Skepta Getting Close and Going on Dates; "A Great Couple," Source Adds
Published Tue Oct 01 2019 By Travis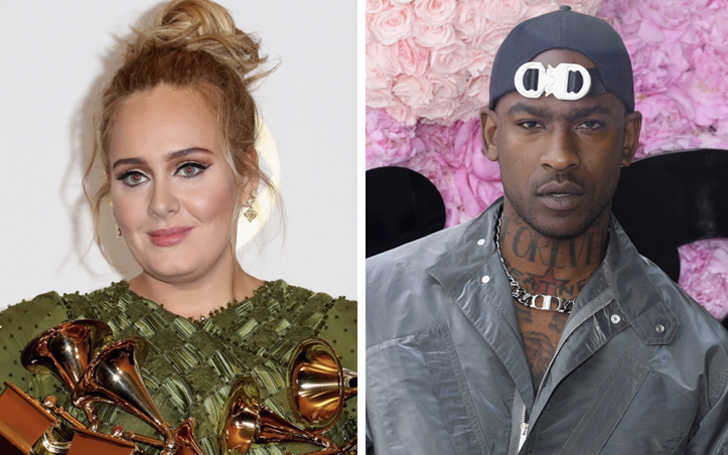 The powerhouse musicians of Britain, Adele and Skepta are said to be getting together and going out on dates.
We are soo here for this one; reports suggest Adele and Skepta are getting particularly close and are said to be getting romantically involved. Multiple outlets in the UK are reporting the 'Someone Like You' singer went on multiple dates with the grime artist.
Skepta is known for his contribution in the grime-scene and his albums such as the recent release 'Ignorance is Bliss' is considered to be seminal grime productions, especially his Mercury Music Prize-winning album 'Konnichiwa' which beat out competition from David Bowie and 'Radiohead.'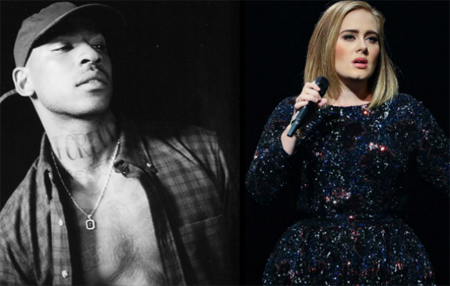 Source: NME
The two hail from Tottenham and when Skepta won the Mercury award Adele took to Twitter to congratulate the rapper with a post of Skepta and a caption which read "Tottenham Boy," with a heart emoji. The rapper said he was ready to quit music because it was such an honor to be mentioned by THE person of the city.
"She gassed me up," the rapper said. "One day I was just chilling and she [tweeted] a picture that said 'Tottenham boy,' and she's from Tottenham as well. I was actually going to quit music that day that was one of the sickest things ever. She's like the lady of Tottenham."
Source: Sun
This was the moment the two became friends, and Skepta also said Adele texts him all the time to see how he is doing and keep him in check. "Adele texts me all the time and keeps me in check. She speaks to me about how things are going," Skepta told in an interview.
Adele recently split with her husband Simon Konecki, and she is said to be going on dates with the rapper after his split. Skepta also split with the mother of his child, who suffered multiple miscarriages before giving birth to his first child, Naomi Campbell and in the single life they've found each other for support in these difficult times.
Source: Metro
"Adele and Skepta have been there for each other a lot after both their relationships split up," a source close to the situation said. "They have a close bond, and there's definitely a special connection."
The duo was also said to be together during Skepta's 37th birthday celebration which was celebrated in Crystal Maze in London. The birthday was less than two weeks ago, and the two are said to be going out more often ever since. "They're spending more and more time together. Some of their friends are hoping and predicting they could end up being a great couple one day," the source added.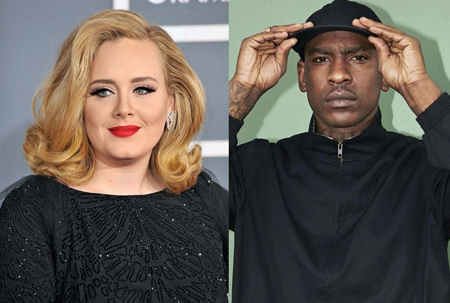 Source: News of the day
They are growing closer together, but the source also said the two are focused on their children first and only then looking to be in a relationship. "They are both private about their love lives, and they are both committed to their children first and foremost as well," the close source explained.
Adele and Skepta are both single and if they are finding comfort in each other's presence then good for them. If the relationship goes on for a long time, then we might be on the verge of getting a UK musical power couple. The Jay-Z and Beyonce of Britain, they do look awesome together and like mentioned above, we are soo here for the two falling in love with each other.
Source: Sun
Before you go, make sure to click on Entertainment to get more news and gossip on Adele and Skepta. Also, do not forget to visit Glamour Fame to get all the information on every one of your favorite celebrities.
-->