Who is Akin Akinozu Married to? Detail About his Wife and Relationship
Published Thu Apr 07 2022 By sujan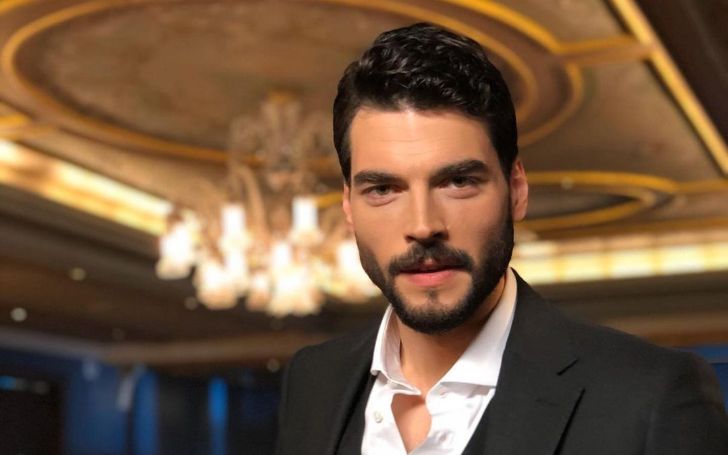 Know who Akin Akinozu is? And details of his relationship here.
Akin Akinozu is one of Turkey's most well-known actors currently. Akin Akinozu was born in Ankara, Turkey, on September 22, 1990. His mother is a conservatory graduate who worked as a voice actor and voiced the female main parts in most TRT's international shows. Since he came to stardom with the famous Turkish TV drama Hercai, in which he portrayed Miran Aslanbey, his name has been ringing loudly in and out of Turkey.
His popularity went beyond Turkey's borders. Akin is now well-known in nations such as Peru, Chile, Brazil, Argentina, Georgia, Greece, Italy, the United States, Egypt, Hungary, Iraq, and many others, owing to the success of "Hercai." He has won multiple honors for his role in the program, including the renowned Golden Lens Award for Best Actor in a Dramatic Series from the Magazine Journalists Association. At the moment, Akin is based in Istanbul, Turkey. During Ecevit's rule, his father was a government official who served as vice president of privatization and advisor to the prime minister.
Their only kid is Akin. His maternal grandfather, SüreyyaArn, was one of TRT's earliest TV presenters; hence he comes from a line of entertainers (Turkish Radio and Television). When Akin was at Berkeley, he started to question what he wanted. He was overjoyed when he could solve challenges that required mental, spiritual, emotional, and physical effort. That's when he decided to pursue a career as an actor.
Detail of Akin Akinozu's Relationship; Is He Married?
Sandra Pestemalciya, who is also an actress in Turkey's entertainment business, is dating Akin Akinozou. They've been dating for seven years and have known one other for nine years.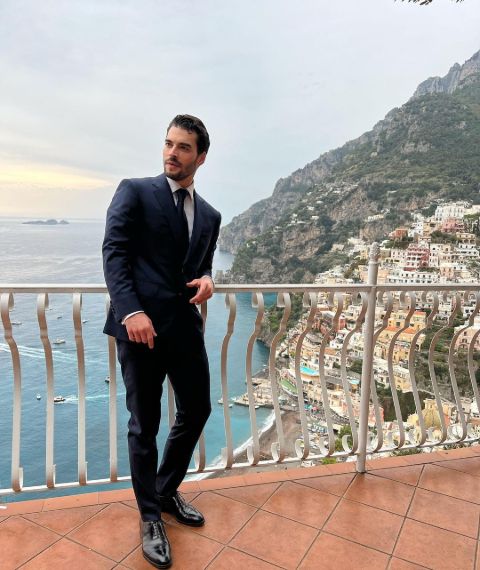 Image: Akin Akinozu and Sandra Pestemaiciya are not husband and wife yet.
Source: Instagram @akinakinozu
There were reports that the pair might marry in the summer of 2020, but Akin put a stop to the notions in an interview. Even though his relationship is going swimmingly, their companionship and mutual understanding, he claims, are the foundation of their relationship. The actor further stated that if marriage becomes part of their shared dream, they will welcome it wholeheartedly.
You May Also Like to Know: Is Anna Chlumsky Still Married to Shaun So? All Details on her Relationship History
The celebrity duo remains focused on their respective works. The Hercal star remarked that he believes it is far more enjoyable and essential to help one another on their quest to attain their objective.
Is Akin Akinozu Active on Social Media Platforms?
Akin Akinozu is well-known for his abilities as an actor and model. Due to his stunning body and pleasant attitude, he is one of the most sought-after entertainers and one of the most popular gallants.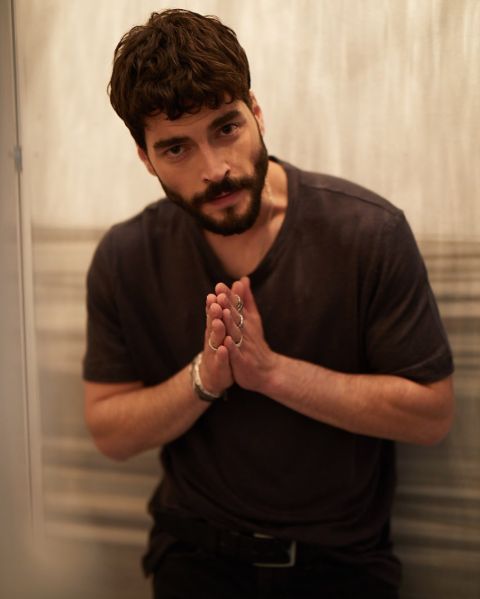 Image: Akin Akinozu celebrating his 3million followers on Instagram
Source: Instagram @akinakinozu
Akinozu has established himself as one of Turkey's most well-known leading men, and his success in new projects. He now has millions of followers that adore his work from all around the globe. He currently has 3.3 million followers on his Instagram and holds over 82 thousand followers on Twitter.
Don't miss: Who Is Oscar Isaac's Wife? Inside His Married Life
For more news and information regarding your favorite celebrity, stay connected to Glamour Fame.
-->