Who Is Oscar Isaac's Wife? Inside His Married Life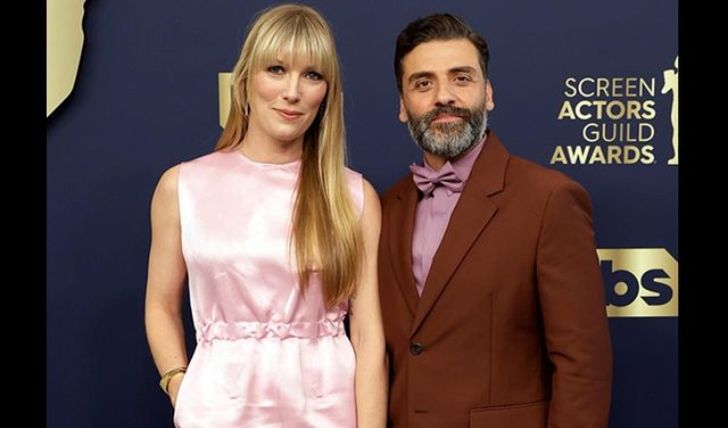 Inside Oscar Isaac and Elvira Lind's marriage: All details on the couple's love story.
Oscar Isaac, 42, has starred in a slew of blockbusters, the best of them being Star Wars Trilogy, where he portrayed the X-wing fighter pilot Poe Dameron, X-Men Apocalypse, and Ex-Machina. And throughout his stellar career, which spans more than 25 years, Isaac has romanced co-stars that include names like Keisha Castle-Hughes, in his first hit, The Nativity Story, and Jessica Chastain, Oscar's love interest in the recently-released Scenes from a Marriage.
Óscar Isaac Hernández Estrada was born on March 9, 1979, in Guatemala City, Guatemala. He made his screen debut in the critically acclaimed Illtown and breakthrough in the 2013 black comedy, Inside Llewyn Davis. Details on his career and net worth are here. Out of his high-profile job, Isaac leads a pretty regular life with his wife of four years, director Elvira Lind.
Who is Oscar Isaac's wife?
The Balibo actor is married to Danish director Elvira Lind, who, according to a few sources, is a director, producer and screenwriter. The pair dated for years before confirming their relationship in 2016 and tying the knots in 2017. The Star Wars actor has opted to keep his personal life a private affair, but we might have a clue how the pair came across each other.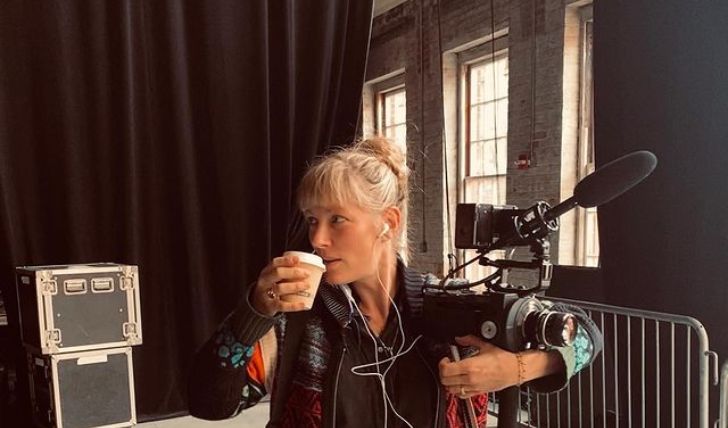 Lind is a Danish producer and filmmaker.
Photo Source: Instagram
Isaac and Lind crossed paths in 2012, a year before the actor rose to acclamation with Inside Llewyn Davis in 2013, so one might say Lind was Oscar's lucky charm. In an interview, while promoting the film, Isaac eluded to having met an unnamed documentary filmmaker while working on his character.
Don't Miss: Josh Flagg and Husband Bobby Boyd Announced Divorce After 5 Years of Marriage.
Elvira is a Sweden-born producer. She majored in documentary films from Cape Town's Varsity School of Media and Creative Arts. She has directed award-winning documentary songs. Lind directed the multiple awards winning feature Bobbi Jene in 2017 and released her first fiction short film, The Letter Room, in 2020.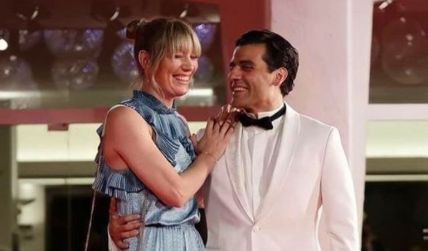 Oscar says he was dressed a weirdo when he met Lind. Photo Source: Instagram
Being the method actor that he is, Isaac would go on social gatherings and act like his character, Llewyn Davis. Dressed like a weirdo and acting like one too, Oscar recalls, "I was sitting in the corner just eating. I was the only person eating at the party," he adds, "and this girl, she's a documentary filmmaker, so obviously she spotted the weirdo and went directly to that one."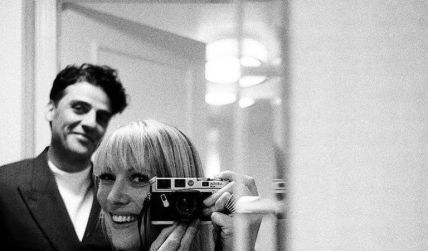 The couple dated for years before confirming their romance in 2016.
Photo Source: Instagram
Although Lind and Isaac's alter ego, Davis, connected immediately, Isaac says she was a little disappointed after discovering Oscar was in character. The actor and producer pair is the ultimate low-key power couple. The couple continues to lead a low-profile married life and collaborate on projects, with Isaac in front of the lens and Lind behind. Isaac starred in Lind's project, Staircase Sessions.
Oscar Isaac and Elvira Lind's children!
The Scenes from a Marriage actor had his doubts about nuptial, but as per Isaac's wordings, Elvira's wifey qualities made him change his mind. Oscar revealed Lind was pregnant with his firstborn and would still cater to sick mom; he adds, "I just thought: I want to be with this person forever and ever. And I just wanted to take that extra step as well."
Isaac and Lind's firstborn is named after Oscar's late mom. Source: Jimmy Kimmel Live
Isaac and Lind announced their marriage in March 2017 and, in April, were blessed with their son, Eugene, named after Isaac's mom, Eugenia, who passed away a few months before their wedding. The Guatemala-born actor brands his wife "incredible" after the birth of Eugene. "My wife, God bless her, was with a newborn at home while I'm doing Hamlet, and that was a lot to deal with," said Oscar.
Recommended: Cheryl Burke Files For Divorce From Husband Matthew Lawrence: Inside the Couple's Short-Lived Marriage.
In October 2019, Isaac and Lind became parents for the second time as they welcomed their second son, Mads, into the world. The parents of two have, however, has been more cautious about their toddler's privacy and rarely share anything about them. In 2020, Isaac and Lind took their relationship a step further as they started their kids' namesake production company, Mad Gene Media.
Stay connected to glamour fame for more.
-->