Alexis Ren Couldn't Contain Her Excitement After Getting Reunited With Former 'Dancing With The Stars' Alum Milo Manheim In New York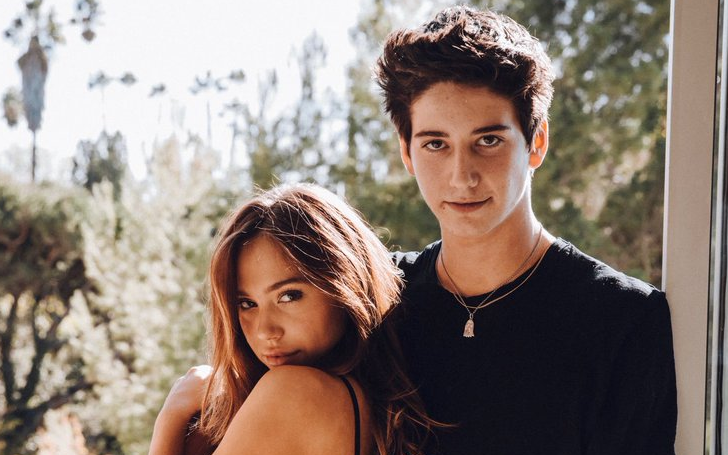 Alexis Ren and Milo Manheim are having fun in New York.
The Instagram Goddess, Alexis Ren, just uploaded a story on her Instagram on which the star seemed she could not contain her excitement.
The 23-year-old Instagram model shared a video with her former "Dancing With The Stars" rival Milo Manheim.
The "Dancing With The Star" alum was seen shouting "We are in New York, Baby" on Alexis Ren's Instagram story. And by the look of it, they seemed they were having a little too much fun.
The two finalists of the celebrity dance show were romantically linked previously, and now with this story, they sparked the rumors once again.
The sexiest Instagram model shared a very twisted love story during her dance competition days as before she was romantically linked with Milo; Ren said she developed a feeling for her dance partner, Alan Bersten.
And Alan also admitted the feeling was mutual and two even shared a romantic kissed during their stint on the show.
Well, there comes the twist now, just when everyone was busy speculating about Alexis and Alan's love-story, Ren gave people something to scratch their head again.
The Instagram model, who likes to perform her own stunt, posted a photo of herself lying in Milo's lap with the caption, "Is this seat taken?" two days after celebrating her 22nd birthday.
And Milo took to his Instagram too and posted two photos from the same day with the caption, "the other snack that smiles back."
Fans were left perplexed following the photos uploads, but two never said about their love life. The rumors were shut entirely after a few days.
But Alexis, with her recent Instagram story managed to spark the rumors once again, has she managed to spark the love too? Well, we will find out soon.
-->