Alexis Ren Subtly Urges Her Fan to Practice Mindfulness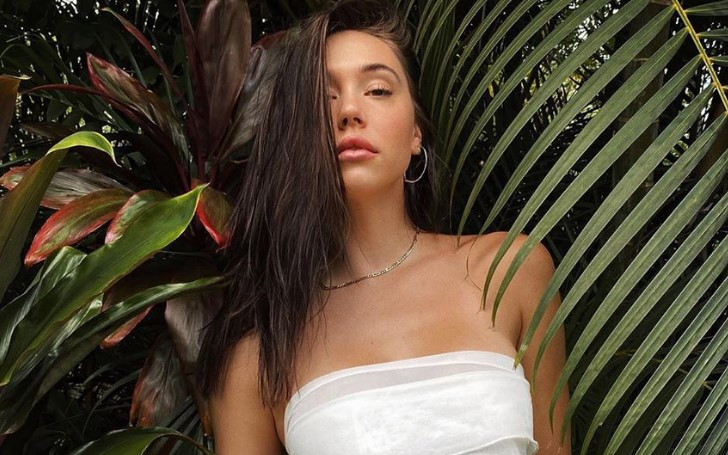 Alexis Ren is into a lot of new things of late.
It's been a while, we kind of missed you Alexis Ren, and sure our readers too. So, just when we were catching up with Alexis Ren, through her social media posts, of course, we found the social media personality is taking a route of mindfulness of late.
What, you exclaimed? Well, you heard it right. We just happened to check her latest story on her Instagram account, and found that she is taking a break from a city bustle; Alexis was seen enjoying the nature, while she practices meditation and Yoga.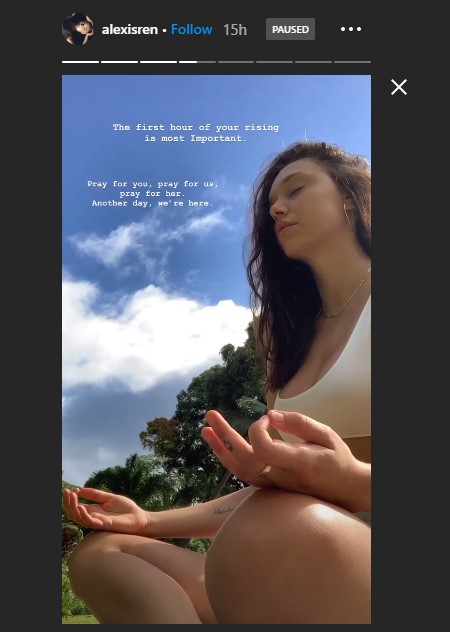 Photo Source: Alexis Ren's Insta Story.
From what we saw from her latest story, though we still couldn't confirm where is she now exactly, Alexis was seen meditating out and about in some cool place, plenty of green to rejuvenate your soul, while she chants "Pray for you, pray for us, pray for her [Earth]. Another day, we are here." While she puts a note to her fans that "the first hour of your rising is most important."
On the next slide, the social media influencer writes, "Grow with me. When I share new things, I share the early stages so you can see the process and progress. Understand it takes time to create beautiful things."
Certainly, that was one great message from Alexis Ren, with some deeper meaning, suppose. So, basically, the social media influencer is asking her fans to 'Grow with her,' does that mean she is asking them to start practicing mindfulness, just as she has begun of late?
Also See: Did You Read Too Much into Anna Duggar's Birthday Post Too? Some Suspect Another Pregnancy!
Well, it certainly looks like it. Alexis has changed, changed for good this time around. A few days earlier, the Instagram model uploaded a picture of herself, where she wrote a rather long note on the caption.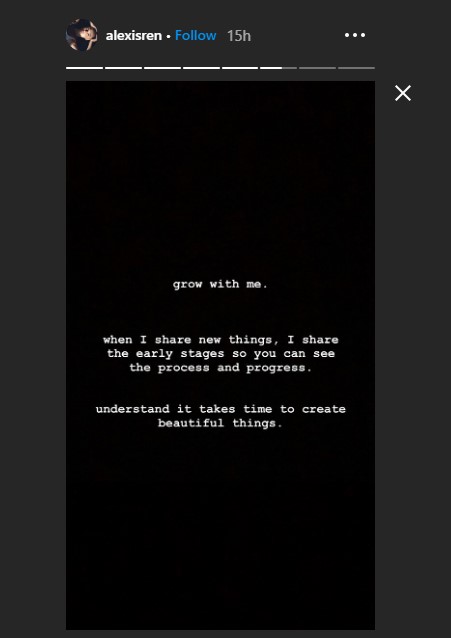 Photo Source: Alexis Ren's Insta Story.
Alexis wrote, "I haven't been super active in posting aside from stories related to everything that's going on in our world. I've been taking this time to do the internal and external work in my own life and in society to contribute to the changes we need to see. I can't share all of the details, but I've been pouring my heart and soul 15 hours a day into projects, environmental activism, and music that I can't wait to share with you."
Apparently, she has many new things off her sleeve that she wants to share. Just yesterday, we found Alexis is coming out with a new song, well that could be interesting. So looking at all of these things, we can only say that it's Alexis Ren's introspection period, and we are really proud of her; she wants to try new things. Best of luck for your future endeavors, love.
You May Also Like: Danielle Cohn and Mikey Tua Are Officially Back Together
For more information on your favorite celebrities' lifestyle, stay tuned to Glamour Fame, and don't forget to sign up for the newsletter.
-->