Alexis Ren Urges People To Donate For The Reforestation Of The Amazon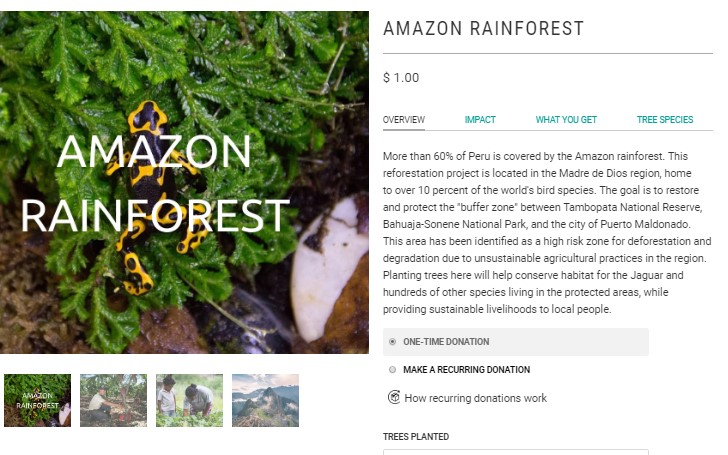 Alexis Ren pleaded for donation for the reforestation of the Amazon's rainforest.
Just a day ago we covered a story where Alexis Rain sought to raise awareness for Brazil's Amazon Rainforest fires.
Now, the 23-year-old Instagram model, who loves her yoga session, wants a favor from all her fans. Alexis took to her Instagram and posted a story to plea a donation for the reforestation.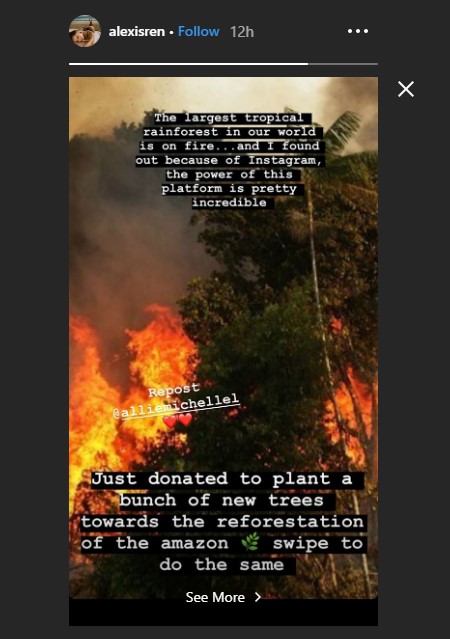 The star shared a story from Allie 'Alexendra' Michelle, who is the social media influencer and an author. Allie is the author of the book "The Rose that Blooms in the Night."
Michelle promotes a healthy life and to do so; the influencer opts for alternate methods and healing. The author recently launched an app for meditation.
The meditation app 'Innerbloom' provided a step-by-step guide for well being of humans. However, the app is only available for iOS devices only, but Allie promised to release the android version of it soon.
Well, Alexandra took to her Instagram account and shared a story to urge people to donate for the Amazon Rainforest's reforestation.
If you swipe up to the story, you will be redirected to a campaign from "One Tree Planted." The page gives you options to make a one-time donation or a recurring one.
The page provides well-directed information to its visitors and lets them choose what kind of tree they would like to plant.
Certainly, this is a great initiative, and all the social media influencers are doing their best they can to help in the reforestation of the Amazon's rainforest.
Lately, you will find Alexis, who recently celebrated her BFF birthday, getting involved in causes which are need of time. Just yesterday the 23-year-model was updating about Amazon rainforest, and now she is pleading her fans for the donations.
We all should support the cause because it's not for Alexis, it's not for you, but, in fact, for the whole of humanity. So, go to Alexis' Instagram account, swipe up to the story, and donate as much as you can.
-->