Alexis Ren Appears Happiest During Workout Sessions Wearing Outfits From Alo Yoga!
Alexis Ren posted a post and story of her workout session wearing outfits from Alo Yoga.
The most sought Instagram model, Alexis Ren, whose slight look is enough to slay many, took to her Instagram and uploaded a post and stories on her Yoga attire.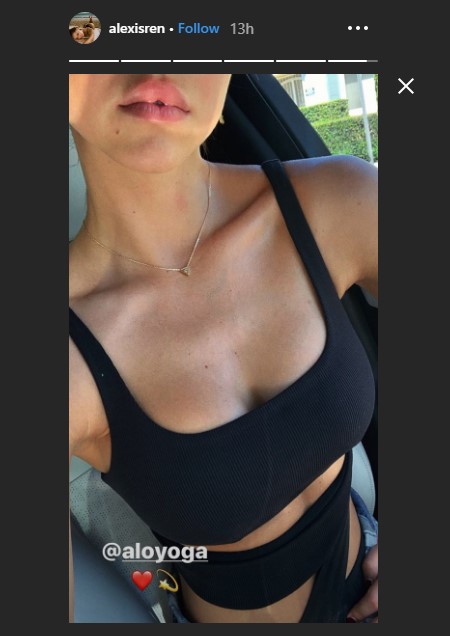 The Instagram model, who sought to raise awareness about Amazon rain forest fire, is seen wearing loose sweatpants and swimsuit underneath.
On the fourth story, Alexis tagged a Yoga studio, Alo Yoga, which description read, "We spread mindful movement & take yoga beyond the studio & into the street."
In Today's world, we seek comfort and try to make our life more comfortable and convenient. But everything comes with a price; we pay for it with obesity, hypertension, and cardiac problems.
Though technologies have advanced, we are still leading a stressful, unhealthy, and unstable life. Yoga, however, has taken over like a storm to make people's lives healthier.
And Alo Yoga is now taking things to the next level as it is promoting Street Yoga, emphasizing on the fact Yoga can be done anywhere.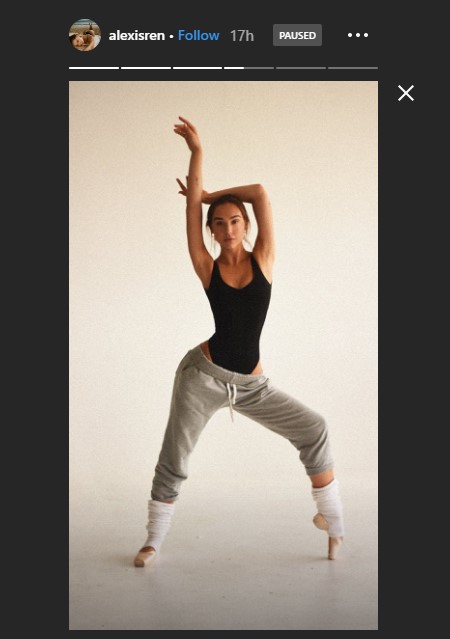 Yoga can bring peace to our body, mind, and soul, and add more values to our life. The importance of Yoga in modern life is abundant.
And our girl, Alexis, knows it all, in fact, it is possible the 23-year-old model achieved her sexy body via Yoga. The model wrote she is "happiest in motion."
And we can see the glow in Alexis' face. Even Maxim Magazine reached to comment on the post, the magazine wrote, "We're happiest as well when you're in motion."
All the fans are happy to see her star happy, and we could be happier. Ren, who posted a cryptic post on Twitter a few days ago, also sometimes boast her flexibility, which just proves the Instagram model is a regular yoga practitioner.
The 23-year-old is liked by many; it feels so good when stars actually make an effort to promote healthy living.
Not only that, but Alexis also raises her voice on social issues and likes to speak her mind about inequality. Ren is the beauty with a brain you all should look for.
-->