Fans Wonder What's Keeping Alexis Ren Up All Night After She Posts A Cryptic Tweet
Published Wed Aug 21 2019 By Sea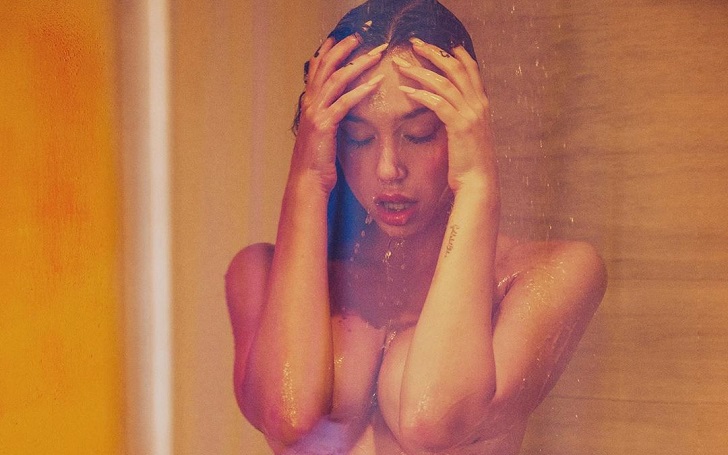 So what is keeping Alexis Ren up at night?
A couple of days ago, Instagram hottie, Alexis Ren announced she was going to pull an all-nighter. The next night, she made it through and revealed it was the longest she's gone without sleep.
Fans wonder what she was up to, but she didn't seem to make it clear. One thing that Alexis gave up was she was in London at the time, probably doing some modeling work. The London thing should have been obvious; there was a tea emoticon next to her first announcement.
But yeah, there you go. Alexis should have been busy with some photoshoot in England. If only you would go a few tweets back, you'd know the latest tweet is hardly cryptic. Still, fans are wondering what keeps her up at night.
Many of the followers are concerned over her health as if she was insomniac even though she stated she was fine. They want her to go to sleep as they believe staying up all night is not good for her and some empathized with not being able to sleep at night.
Some fans think the 'Dancing with the Stars' finalist is about to break down or something, and some even pointed out that she is in love. A little far from it though. Meanwhile, there are some people who get what she was doing and are encouraging her spirits for the dedication.
Alexis is a healthy person as she takes care of her body quite cautiously, especially ever since her tough times related to her body. She does frequent ab workouts, and it seems pretty effective according to her fans.
Watch: Alexis Ren's Beach Workout - "I promise you will be sore the next day"
The gorgeous model, who made it on the cover of Modeliste Magazine this month, also praised Sonya Dakar Skincare for her facial skin and is always cautious about how she appeals to the public.
There seems to be nothing to worry about this all-nighter she accomplished as it probably is a one-time thing. She will still keep on glowing.
-->