Alfre Woodard is Married to Her Husband Roderick Spencer Since 1983 - Get All The Details of Their Marital Life!
Published Mon Sep 23 2019 By Sea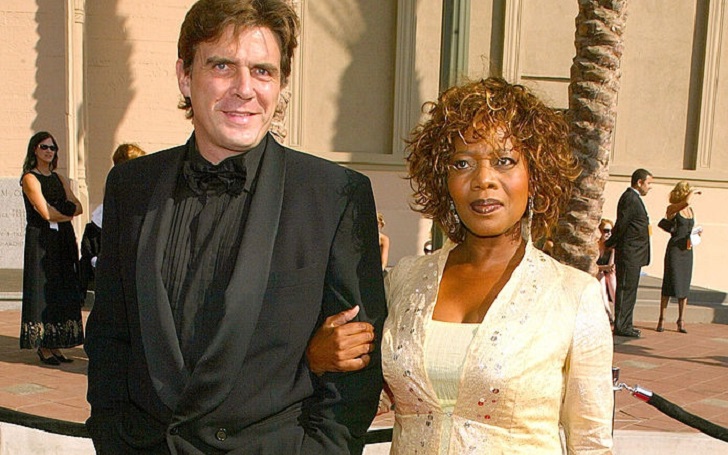 Know who actress Alfre Woodard's husband is? How long has she been married, and is her marital life going well?
Alfre Woodard has done what no other people like she did all her life, and even if everyone says she is not in the right mind, she shows them otherwise and stands her ground. Whether it be in movies or in real life, she is a determined individual, and above all, she is an excellent mother and wife.
The four-time Emmy Award-winning actress is married to producer/teacher Roderick Spencer, and they adopted two children - a boy and a girl. It was almost four decades ago that the two were married. It takes a lot more than just love to keep that going. Above anything, the two crossed quite the hurdles because of their races, back when it was a big deal.
Alfre Woodard and Roderick Spencer's 39-Year Marriage Was Criticized at the Beginning.
It is probably the strongest couple in Hollywood, and they still have a long way to go. They were married in 1983. It was quite uncommon for people of two races to get together, let alone get married during those days. They had their fair share of criticisms and mockery at the time, but they persevered.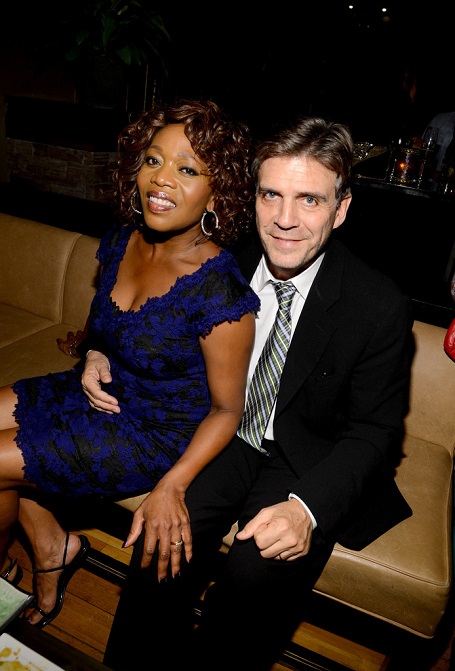 They are possibly the strongest modern celebrity couples out there.
Source: Larry Busacca, Getty Images
It's not only the love for each other that got the pair to where they are today. They had support, more importantly, for each other. They have a good understanding between them. Spencer attends all the events he can to support his wife. For Woodard, she claims she was born only when she met her husband. For her, it feels like he was the rock of her life. She took up acting just because of a nun who got her into it. When she started it, she loved it. But it was only the icing of the cake, which was complete only after he came into her life.
The 61-year-old has been a teacher of screenwriting and directing at Emerson College since he started in the year of his marriage. Woodard believes marrying someone who understands the stresses and strains of acting helped a lot during her career.
"We're great friends. If we weren't married, he'd be the person I'd hang out with."
Watch: Alfre Woodard Gushes about Her Husband Writing 'Juanita' for Her
Their life is filled with fun moments and never dull. They have been in movies as well. Spencer wrote a screenplay for her role on 'Juanita,' and she had some pretty fun things to say about it all. The Cross Creek actress periodically shares pictures with her spouse on her Instagram and other social media platforms.
The Couple Don't Have a Child of Their Own but Adopted Two Kids; Mavis Was Miss Golden Globe 2010
Motherhood is what the 66-year-old embraces most. According to her, it isn't an accident; it's preordained. She already had three Emmys and an Academy Award nomination before the start of the third Millennium, but the acting stint also helped with family life. She states that she came alive when her children were born.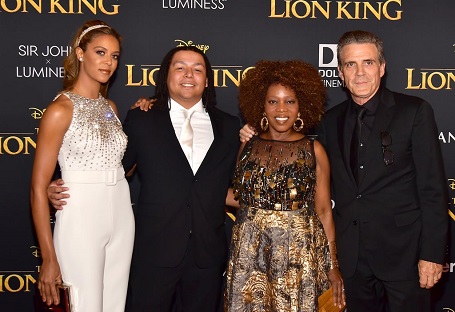 The children are successful in their own way.
Source: Matt Winkelmeyer, Getty Images
The duo's daughter, Mavis Spencer, is 30, and the son, Duncan Spencer, is 28 now, and both of them are adopted. And even if they were not her own, she knew she'd be a mother even before they were born. Even better is that the kids look as if they are their own.
Recommended: Is See Star Yadira Guevara-Prip Dating Someone? Grab Details of Her Relationship Status!
While Duncan is known just for his looks, Mavis is much more than that. She served as Miss Golden Globe at the 67th annual Golden Globe Awards in January 2010. She is a model and appeared on Teen Vogue & Instyle Magazines. She is also an Equestrian, having served as the US Equestrian Ambassador as well.
Upcoming Star Role for Woodard on Apple TV Plus' Sci-fi Drama 'See'; Spencer is Cheering On
The original content from Apple TV+, 'See,' is coming on November 1, and Woodard is among the lead stars of the 10-episode show. She plays 'Paris,' a member of a tribe in the future that no one can see. But two children of the lead characters, 'Baba Voss' & 'Maghra' (played by Jason Mamoa & Hera Hilmar resp.), were born with sight.
See is coming to Apple TV+ on November 1.
Source: Apple TV+
As the tribe struggles to keep the babies safe from the hands of their foe, 'Queen Kane' (Sylvia Hoeks), Paris is there to guide the tribe, alongside Baba Voss.
Stay tuned for more about Movies & TV Shows on GlamourFame.
-->