All about Ezequiel Fernandez, Gabriel Fernandez's Sibling; Details on their Parents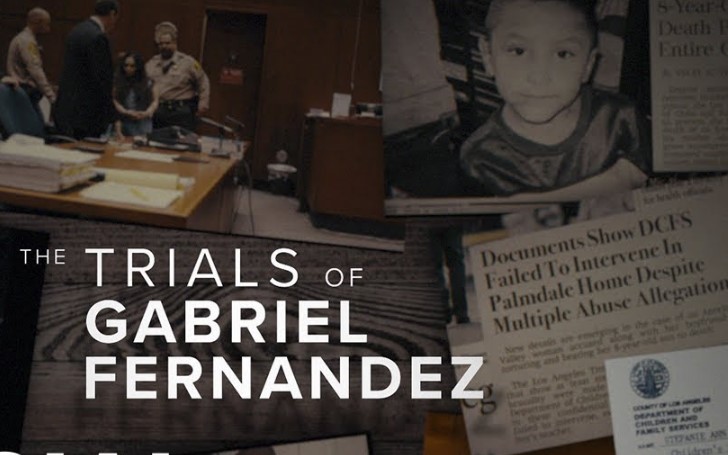 NOTE: Before we begin who Ezequiel Fernandez is, we would like to warn our readers this is an extremely sensitive topic presented on the Netflix's docuseries, 'The Trials of Gabriel Fernandez,' and contains details which readers might find distressing.
Since we here to discuss Ezequiel Fernandez (Ezequiel C. as obtained from the original document of the court), we will have to cover the harrowing story of Gabriel Fernandez, Gabriel's mother, Pearl Sinthia Fernandez, Gabriel's sister, Virginia Contreras and Pearl's boyfriend, Isauro Aguirre.
Since the story of the new Netflix docuseries, 'The Trial of Gabriel Fernandez' is shockingly disturbing, we would like to warn our readers, and you should not really proceed reading further, as we ourselves having a hard time to write this. But you are still here and want to know what happened, let's find out.
Who is Ezequiel Contreras (Ezequiel Fernandez)?
While the court tried to keep his name under wraps, it was made public from some media that his real name is Ezequiel Contreras. When his testament was made public, the truth came, and people found out what really happened with the boy.
Ezequiel Contreras (Ezequiel Fernandez) is brother of victim.
Source: Daily Mail
According to official documents, Ezequiel is the brother of the victim, Gabriel Fernandez, who at the time was 16 years old when Gabriel lost his life following torture and abuse by his mother, Pearl, and her boyfriend, Isauro.
Also See: Is Westworld star Evan Rachel Wood dating after divorce?
Ezequiel, who was the witness of his brother's murder case along with his sister Virginia Fernandez, stated they saw the first hand how Pearl and Isauro treated Gabriel. All three siblings were living under the same roof as their mother, Pearl. Then 16-year-old teenage boy's testament became the reason the whole six episodes acutely distressing docuseries was made possible.
Who is Pearl Fernandez?
Pearl Fernandez was supposed to love and care for her son, Gabriel Fernandez, but sadly, she became the reason of his horrific torture followed by his death. The Netflix docuseries, 'The Trial of Gabriel Fernandez,' which hit the streaming service on 26th February 2020, shows how brutal some people can be.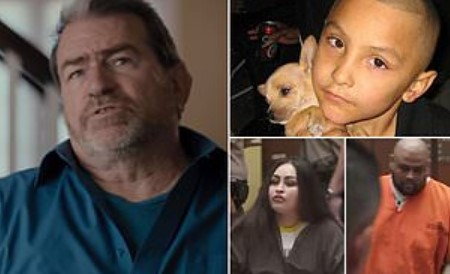 Pearl Fernandez is the mother of Gabriel Fernandez.
Source: Daily Mail
Pearl, who was 30 years old in 2013, came out to be a person who faced abuse as a child from her mother, and largely missed father's affection as he was frequent of jail times. She ran away from her mother at the age of 11, and later Pearl was diagnosed with depressive disorder, developmental disability, personality disorder, and post-traumatic stress disorder. All the results were obtained from a psychiatrist report.
Also Read: Alex Ovechkin Married to Anastasia Shubskaya; Facts about the Hockey Star
According to the docuseries, Pearl, who was dating Isauro at the time, was previously in a relationship with a man named Luis. When asked to describe Pearl, Luis said she had a temper, and described her as 'broken and lost.'
What Happened to Gabriel Fernandez?
Pearl Fernandez was just 23 years old when she was pregnant with Gabriel Fernandez. Gabriel was the third kid, which she shared with her former husband, Arnold Contreras. While two kids, Ezequiel and Virginia, were all grown up, it was clear Pearl did not want her third kid.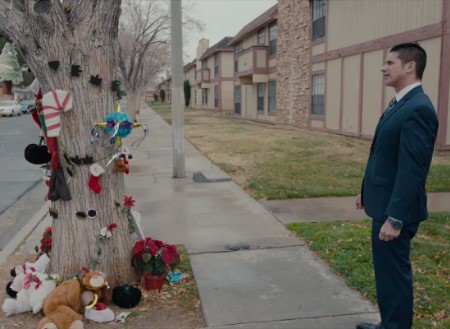 The Trials of Gabriel Fernandez tells a story of abused and tortured kid by his mother.
Source: Netflix
The series shows that the mother neglected her other children, and it was Gabriel's turn for which the mother even tried to get rid of him. Some reports suggest Pearl had him in the hospital, and left him there, all alone. But later, she gave Gabriel to her great uncle Michael Lemos Carranza and his partner David Martinez. Which just proves she did not want him in any way.
The Night Gabriel Fernandez Lost His Life
While Gabriel Fernandez's other two siblings, Ezequiel Contreras and Virginia Contreras, were often poorly treated by their mother, Gabriel became the one on whom Pearl directed her anger towards most.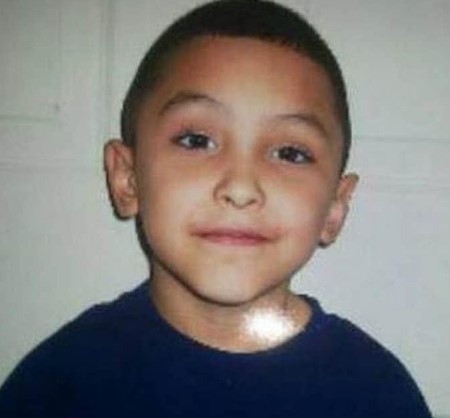 Gabriel Fernandez's brother, Ezequiel, stated his brother was tortured and abused to death by his mother.
Source: Independent
In a statement by Ezequiel, abuse against Gabriel started to get worse a few months earlier than his death. The shocking revelations show that Gabriel's mother used to lock him in a box in her bedroom and not allowed even to use the toilet. The boy was often tied, gagged, and forced to sleep in the box, and always stayed in the dark.
Moreover, the 8-year-old boy was beaten with a belt, shot with a BB gun and teeth knocked out with a bat. He was even made to eat cat litter, forced to have cold baths, and was subject to pepper spray, during which, she was not alone. Pearl was accompanied by her boyfriend, Isauro, as well.
You May Also Like: Luke Eisner From 'Tall Girl' - Find Out Some of the Most Interesting Facts About the Actor
The night when the boy lost his consciousness, Pearl called 911 to report, Gabriel had stopped breathing. When the emergency service arrived, the boy was taken to the hospital. As soon as he arrived at the hospital, Gabriel was confirmed brain dead, and two days later, the boy died.
For eight straight months, the boy was tortured and abused, and when the investigation team came for the investigation, Pearl made their two kids lie about the whole incident. But later both Pearl and her boyfriend were found guilty of murder in the first degree.
For more information on your favorite celebrities' lifestyle, stay tuned to Glamour Fame, and don't forget to sign up for the newsletter.
-->