All About Maya Varsano: Gal Gadot's Adorable Daughter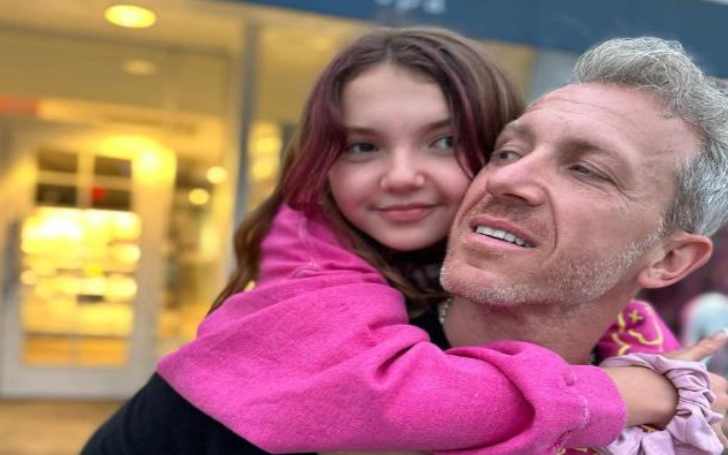 Maya Versano is the daughter of the renowned Israeli actress Gal Gadot, who is widely recognized for her portrayal of the iconic DC superhero, 'Wonder Woman.' Her father, Jaron Versano, is a successful real estate developer and hotelier. Maya holds the position of being the second child in their family.
She gained significant attention even before her birth, as Gal was filming 'Wonder Woman' during her pregnancy. This attracted the media and enthusiastic 'Wonder Woman' fans, who eagerly followed the news of the arrival of the former beauty queen's youngest child. The Versano sisters frequently appear in photos shared on Gal and Jaron's Instagram profiles, delighting their followers.
Her Parents Exchanged Wedding Vows in 2008
Maya Varsano's parents, Gal Gadot and Yaron Varsano have been married since 2008. This loving couple first crossed paths a couple of years before their wedding at a yoga retreat, introduced by mutual friends. Despite a significant ten-year age difference, they quickly forged a deep friendship.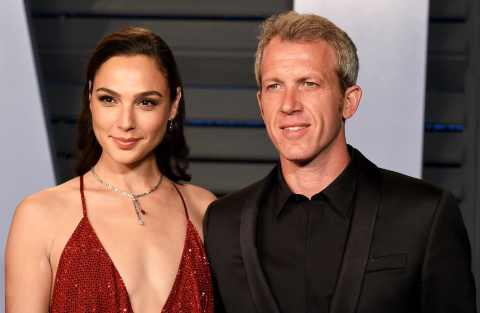 Gal Gadot has been quite private about her relationship with her husband, particularly when it comes to the period before their marriage. While much remains unknown about their early days together, it is known that Yaron Varsano proposed to Gadot with an impressive round-cut diamond ring, set on a platinum band, just a few months before their 2008 wedding.
Their wedding took place in an intimate ceremony in Tel Aviv, Israel. The former Miss Israel, who was 34 at the time, chose a fitted lace gown for the occasion, while Yaron looked dashing in a classic black suit.
Her Arrival Was Announced in 2017
During the months leading up to the birth of her second child, there had been persistent speculation about Gal Gadot's pregnancy. However, she chose to keep her pregnancy under wraps until she had completed filming for the 2017 film "Wonder Woman." It was in November 2016 when she finally made the joyful announcement on her Instagram.
At that time, Gadot shared a touching black-and-white photograph featuring herself and her husband, Yaron Varsano. In the image, both of them are seen tenderly placing their hands on her baby bump, while Gal takes a mirror selfie. In the caption, she expressed her excitement, writing, "So excited to share this wonder with you..."
Maya Varsano Has Two Sisters
Alma Varsano, born in November 2011 in Los Angeles, California, is now 12 years old. While her American citizenship is confirmed, her strong Israeli and Jewish heritage comes from her parents, Gal Gadot and Yaron Varsano.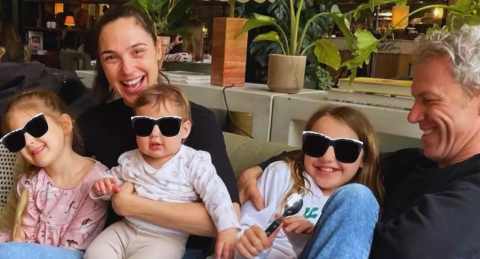 Alma's early life was relatively private, shielded from the limelight by her mother. However, in 2020, she made a brief appearance in "Wonder Woman 1984," hinting at a potential future in acting.
Gal Gadot's influence has been significant. In 2021, Gal gave birth to her third daughter, Daniella Varsano. Daniella, at 2 years old, has also had limited exposure to the public eye, primarily through social media appearances.
Maya Varsano in Wonder Woman
Gal Gadot was pregnant with her second daughter, Maya Varsano while filming "Wonder Woman" in 2016. She concealed her five-month baby bump from the production team and co-stars to avoid special treatment on set.
Despite coping with vomiting and hormone-induced migraines, she persevered, even bringing ginger water to alleviate symptoms. During reshoots, her baby bump was visible, requiring CGI to hide it.
They opened her costume and used a green screen on her stomach for the final scenes. Gadot and the filmmakers went to great lengths to conceal her pregnancy, resulting in a comical yet successful effort to maintain the Wonder Woman image.
She is a Good Dancer
On June 15, 2019, Gal Gadot, despite her usual concern for not revealing her daughter Maya's face, couldn't resist sharing a delightful Instagram post showcasing Maya's impressive dancing skills.
Maya, who is just 6 years old, demonstrated her talent as a great young dancer.
Maya Varsano's Net Worth in 2023
Maya has not pursued any profession yet and is currently enjoying the wealth of her parents.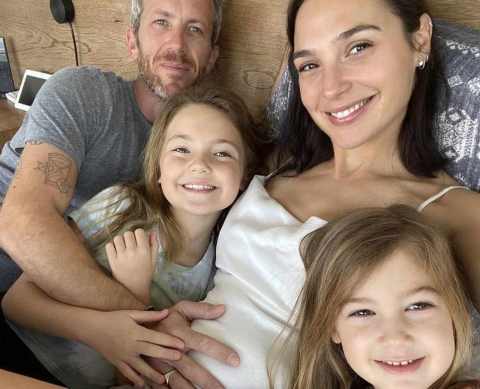 Her father, Yaron Varsano, has amassed a net worth of approximately $30 million through his career as a real estate investor. Likewise, her mother, Gal Gadot, boasts an estimated net worth of $40 million.
Body Measurement
Maya is described as having long blonde hair and brown eyes.
However, specific details about her height, weight, and other physical attributes are not currently available.
How Old is Maya Versano Now?
Maya Versano was born in Los Angeles on March 9, 2017, which means that as of 2023, she is 6 years old.
Her Zodiac sign is Pisces, and she holds American nationality while belonging to Jewish ethnicity.
Stay With Glamour Fame For More Contents
-->