Alvaro Morte's Kids: Learn About His Family Life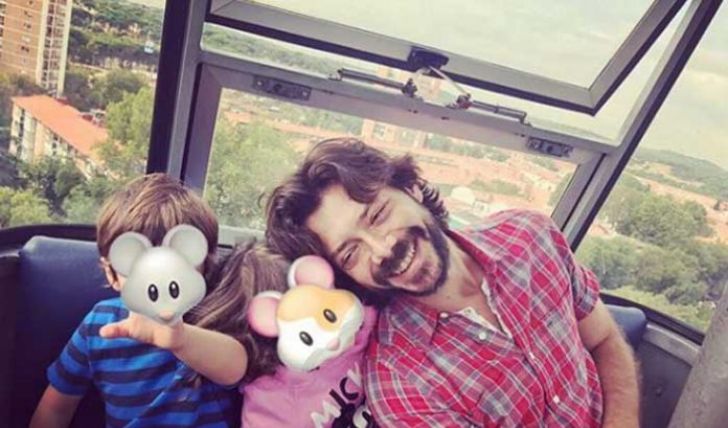 Alvaro Morte's Kids and Married Life: The Actor Is a Father to two Children!
Alvaro Morte rose to worldwide fame playing El Profesor in the Spanish series Money Heist (La Casa de Papel). Morte has done plentiful roles before the series, but they have brought the actor only regional attention. His other credits include Central Hospital, Plan 25, Alda, Lola, the Movie, Smallfoot, and During the Storm.
Álvaro Antonio García Pérez was born on Februray 23, 1975, in Algeciras, Cadiz, Spain. The Money Heist fame and his wife have remained tight-lipped about their marriage, but Morte's recent Instagram posts proved he is indeed a family man. Morte and his wife are blessed with fraternal twins. Learn more ahead.
Alvaro Morte Shares Twin Kids With His Wife, Blanca!
Morte plays a meticulous criminal mastermind in Money Heist, who brings together six people to carry out an ambitious plan to enter the royal mint. In the series, Alvaro plays a nerd who soon falls in love with Raquel Murillo, played by Spanish actress Itziar Martinez. Alvaro is happily married to Blanca Clemente and is a doting father of two toddlers.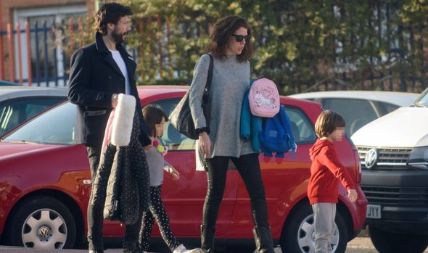 Morte and his wife are doting parents to fraternal twins.
Photo Source: Express
Morte and his wife share fraternal twins (non-identical) named Leon and Julieta. Very little is known about Morte's little family as the actor, and his wife doesn't want public or media scrutiny around their personal life. But judging from Morte's social media posts, he and his wife lead a happy and peaceful life with their toddlers.
Don't Miss: Norman Reedus's Kids: Learn About His Family Life.
On father's day, the Money Heist fame shared a rare picture of himself with his sons. In the monochrome picture, the actor can be seen smiling broadly as he cuddles with his kids on the floor. Morte also penned an endearing caption along with the picture. He writes, "I honestly don't think it gets any better. Happy father's day everyone. And you too, dad, wherever you are."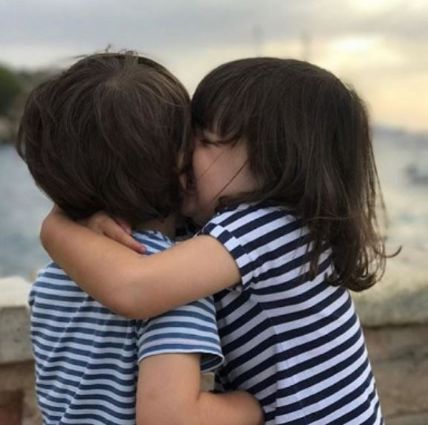 Morte and his family currently reside in Madrid.
Photo Source: Celebs Info sees Media.
Morte boasts a striking 11.6 million followers on his Instagram, and the Spanish actor mostly uses the platform for self-promotion. Morte and his family of three currently reside in Madrid. Snippets of the family's vacations to various places are visible throughout his feed. Check out Morte's Instagram, @alvaromorte, for updates on his career and personal life.
Morte Emotional On The Last Day Of Filming!
During a virtual set visit from Spain, Morte reflects on his character and the times he cherished playing it. "You know you're filming the last one, which also becomes quite difficult because on one hand, you're very engaged in the scene and on the other, there's a part of your brain telling you, this might be the last time you're doing the professor," Morte said.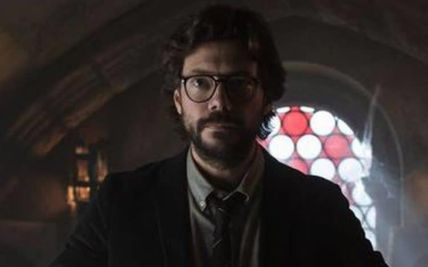 Morte cried a river on the last day of filming.
Photo Source: Tv Overmind
The heart-pounding Spanish crime drama is soon coming to an end. Its volume 1, which consists of five episodes were released on September 3. Reminiscing on his last day on the sets, Alvaro revealed he cried a river. "I cried like there was no tomorrow," the actor revealed.
Check Out: Jeff Gladney's Parents: Learn About His Family Life.
Created by Alex Pina, the Spanish heist drama stars Ursula Corbero, Morte, Itziar Ituno, Pedro Alonso, Paco Tous, Alba Flores, Miguel Herran, and more. Volume 2 of the hotly-anticipated season is scheduled to release on 3rd December.
For more information and news on your favorite stars, stay connected to Glamour Fame.
-->