What is Alvaro Morte's Net Worth in 2021? Learn About His Earnings as a Star Actor of 'Money Heist'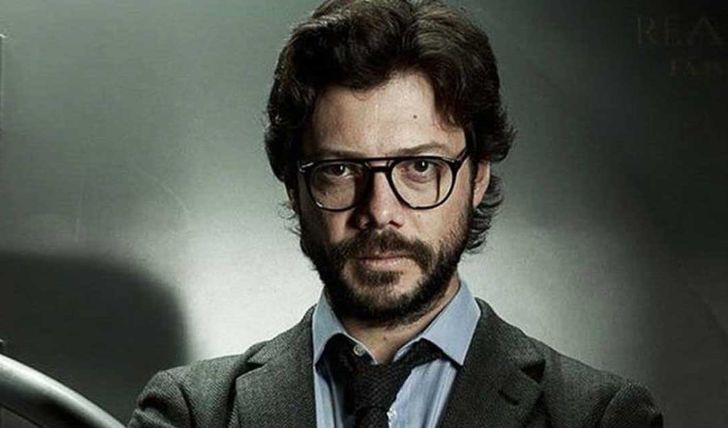 How Rich Is Alvaro Morte in 2021? Get The Exclusive Details Here!
Alvaro Morte is better known as El Professor from the megahit Spanish series Money Heist (La Casa de Papel). Along with fame, the Alex Pina-created series has also endowed him with multiple accolades. Morte won a Platinum Award, Zapping Award, and Union Award for portraying Sergio in Money Heist.
Álvaro Antonio García Pérez was born on February 23, 1975, in Alegciras, Cádiz. After enrolling in communication engineering, Morte realized his knack for acting and switched his major to dramatic art. As the fan-favorite Money Heist is coming to an end, Morte's professional and personal life is receiving additional notice. Ahead is a detailed description of his career and net worth.
Alvaro Morte's Net Worth in 2021!
In the heist series, Sergio (Morte) recruits a group of people named after a city's name to enter the Royal Mint of Spain and execute a heist of €984 million. The show didn't do well in Spain, but it received soaring viewers when Netflix bought it for $2 million.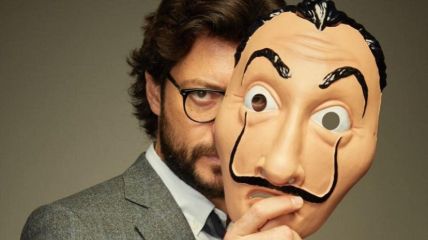 Morte's net worth in 2021 is approximated at $4 million.
Photo Source: Hindustan Times
Needless to say, its star cast received a hefty pay with the show's growing popularity each season. The leading actors reportedly made somewhere between $55k to 65k via each episode. As per several outlets, Morte's net worth in 2021 is estimated to be $4 million. He began his career with minor and uncredited roles, including a small role in the hit Spanish television series Hospital Central.
Don't Miss: What is Lana Wachowski's Net Worth in 2021? Learn About Her Earnings Here.
Alvaro landed his first big role in the Spanish television series Planta 25. Roles in series like Bandolera, Aida, and Las Chicas de Oro, made him a native star. The Spanish actor experienced a turning point in his career and life when Netflix acquired global streaming rights over Money Heist in 2017.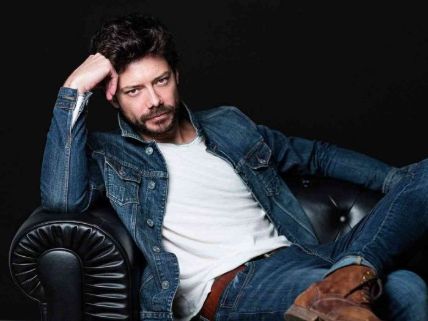 Morte, his wife, and their two sons currently reside in Madrid. Photo source: Women Era
Credit to his growing fame, Morte landed the main role in Netflix's mystery film Mirage in 2018, in which he starred alongside actors like Adriana Ugarte and Chino Darin in the hit film. Married to Blanca Clemente, Morte, his wife, and their two sons currently reside in Madrid; learn more here.
Alvaro Morte's Upcoming Projects!
Fans have been long wondering if the Spanish heartthrob speaks Engish or not. To answer the question, not only is Morte fluent in English, but the star is set to show off his fluency in the hotly anticipated project, The Wheel of The Time. The upcoming Amazon Prime series boasts stellar casts.
Morte is tapped to star in the upcoming 'The Wheel of the Time.'
Photo Source: Hard 2 Know
Based on Robert Jordan's novel series of the same name, The Wheel of Time is developed by Rafe Judkins. Its casts include names like Rosamund Pike, Josha Stradowski, Marcus Rutherford, and more. Morte, along with Hammad Animashaun, Alexandre Willaume, was tapped in the show recently.
Check Out: What Is Mulan Hernandez's Net Worth in 2021? Learn About Her Earnings Here
Morte will reportedly play the role of Logain Ablar in the series. The 47 years old was also announced to star in the upcoming Spanish TV series Boundless (Sin Limites). Starring Morte and Ursula Corbero and more, Money Heist 5 volume 1 received mixed audiences' reviews. Volume 5 of the series will reportedly premiere in December.
For more information and news on your favorite stars, stay connected to Glamour Fame.
-->