Amanda Giese Tattoos — There's a Meaning to All of Them
Published Wed Mar 11 2020 By Chester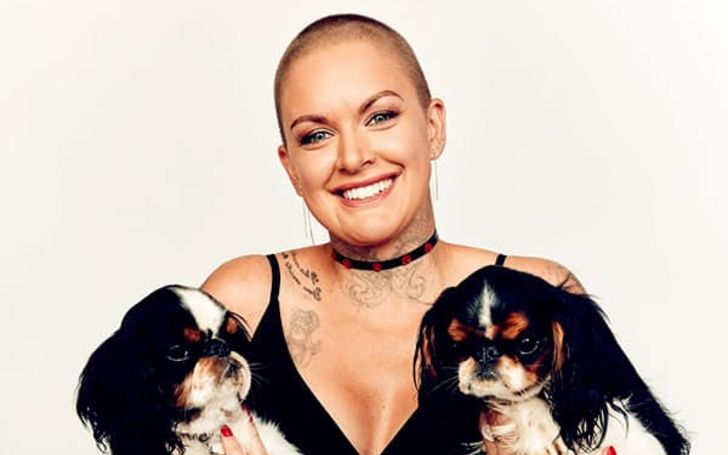 Check Out all of Animal protector and Animal planet star Amanda Giese all tattoos with description.
All the pet and animal lovers probably didn't miss to hear the name of reality star Amanda Giese who is known for loving and taking care of the animals precisely on her documentary show "Amanda to the Rescue."
Amanda, who has been part of our childhood, amused us several time, sometimes shaving her hair and some time with her fascinating tattoos and lifestyle. So here we've presented you with an in-depth overlook of animal mother Amanda cool tats with their meaning.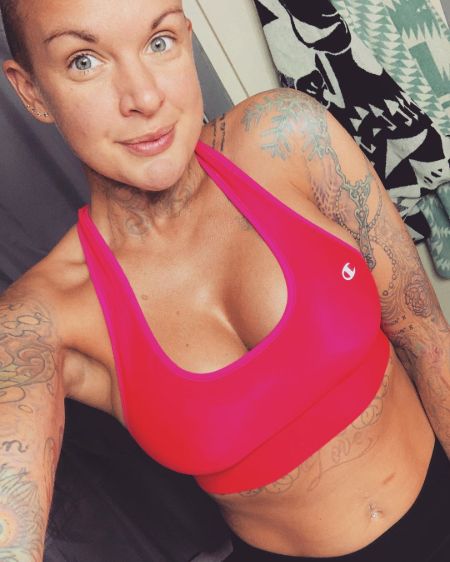 Amanda Giese all tattoos
SOURCE: Pet Connection
Amanda shares over a hundred tattoos tatted, and some of those inks are hard to notice as some faded away, and some are not clear while visualizing.
Nonethestanding, here we've tried to cover all the parts primarily focusing on her best ones then explaining the other best. Ohh yeah, see has a butterfly tatted on her vocal part of the neck, fascinating, isn't it...
Amanda Upper Hand Tattoo (Right)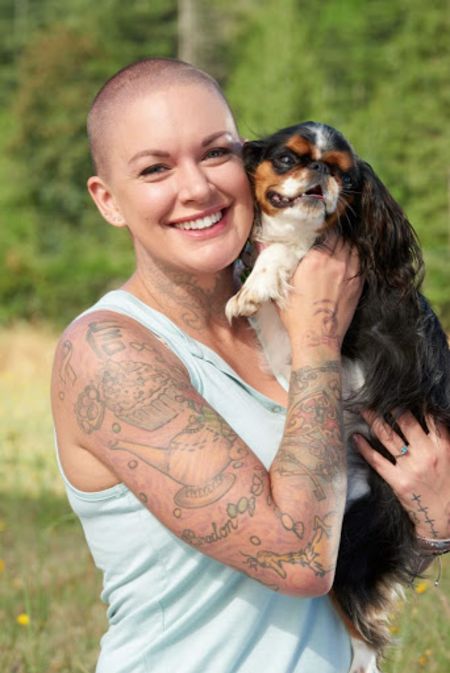 Amanda Right Hand Ink
SOURCE: Amanda Giese (@amanda_giese Instagram)
On her upper right arm has in an 'infinity' sign & UNO written. Beneath it, she has inked a bucket full of popcorn. And the most fascinating out of all is her Genie Lamp.
Find Out: Franka Potente Tattoos - Everything You Need To Know Here!
On her elbow, she has a duck inked, and right above it, there's a word Brandon tatted. Above her wrist, she has two keys tatted.
Left Hand Tattoo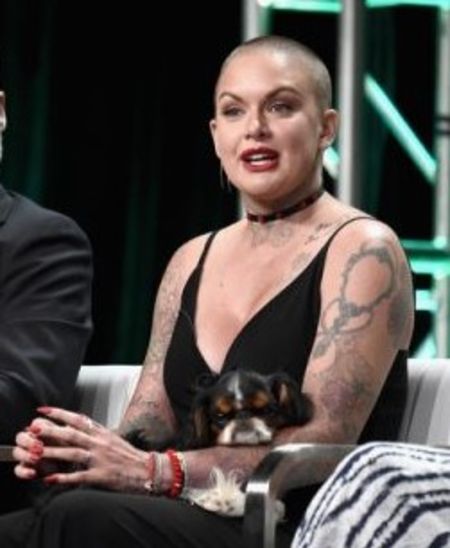 Amanda the founder of a non-profit organization 'Panda Paws Rescue' that takes care of abused and homeless animals.
SOURCE: TV Blurb
The 37-year-old inked a big key with devil horn sketched on the left part of her hand. The Animal planet star also has a flower tattooed all over her sleeves.
Amana Shoulder Tattoo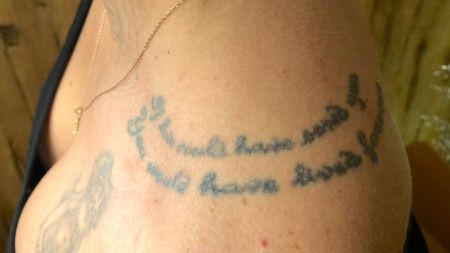 Beautiful words on beautiful soul!
SOURCE: Spot Magazine
Between her neck and shoulder, the years old has inked an inspirational saying which goes, "If love has ever found you, You would have loved forever" - beautiful, isn't it?
Check Out: Jayson Tatum Tattoos and Their Meaning
And right beneath it above chest area, Amanda tattooed a dog playing with a ball.
Giese's Front Palmer Tattoo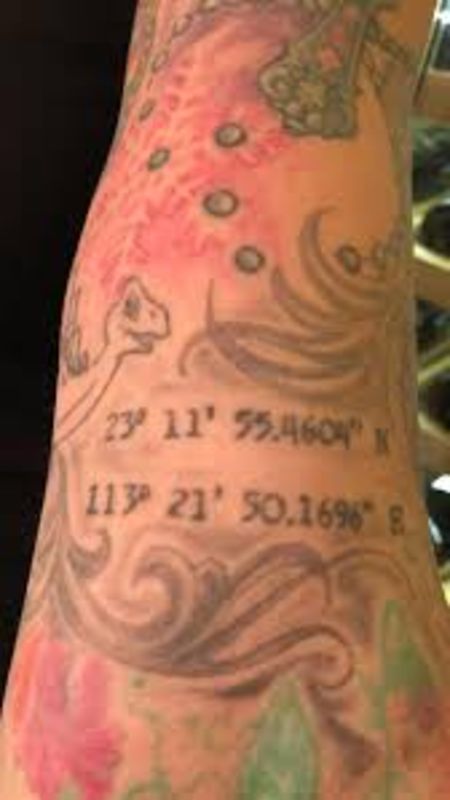 Amanda Front Hand Tattoo.
SOURCE: Instagram
On the front part of her hand, she has a dinosaur tattooed. And above it a beautiful snowflake of color red! with small pebbles like thing covering it's center points. There are also longitudes and latitudes tatted which might be the position of her during the birth.
So that's all it, aren't they cool! Stay tuned and connected to find more Celebrity Tattoos on Glamour Fame.
-->