Franka Potente Tattoos - Everything You Need To Know Here!
Published Sat Aug 10 2019 By Sea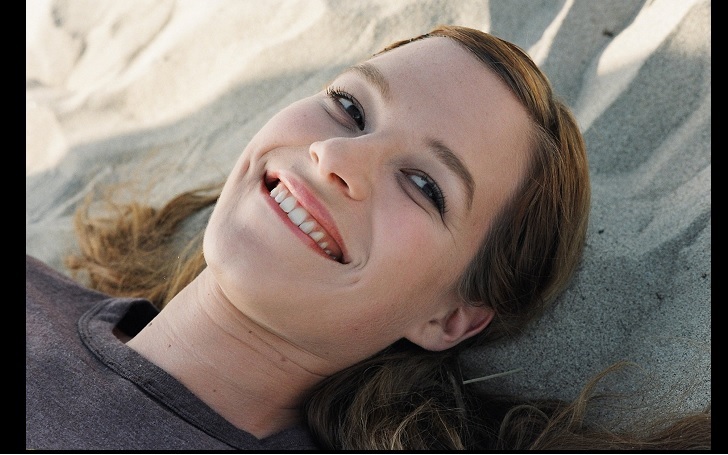 Franka Potente is a German actress and singer who is a massive name in the Hollywood industry since she started in 2001 with the movie 'Blow' alongside Johnny Depp. The dozens of movies she was a part of since 1995 highlights her career quite spectacularly. There's one more thing that radiates from the Bourne franchise star under the spotlight, her tattoos.
The director for her first big-screen movie 'Home' displays her tattoos flawlessly in various events and ceremonies. Her dragon tattoo is the most conspicuous, but what other parts of her body has she inked? She painted a total of four different tattoos on various parts of her body.
Potente did not have a tattoo at the beginning of her acting career, and it seems the film industry has given her a lot of reasons for tattoo inks on her body.
1. The Infamous Dragon - Right Arm
The most famous tattoo on the body of actor Derek Richardson's wife is the black and grey Chinese Dragon that is inked over her back from the shoulders. The design on the right arm is the most eye-catching, but the design also exists on her lower back as well. Of course, it exists on multiple parts since that one is her favorite and the first one she did.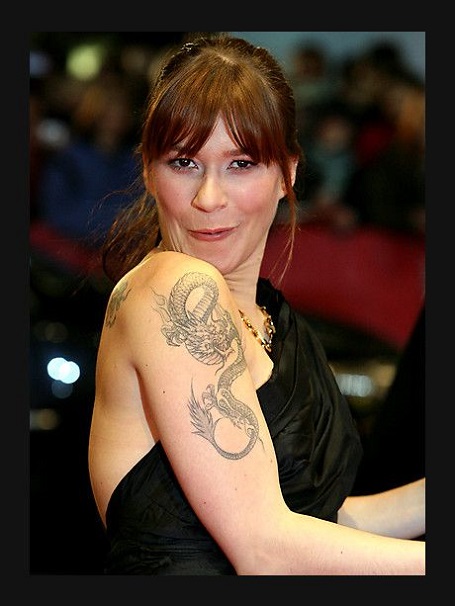 Franka's multiple connections with Asian themes justifies the existence of the Chinese dragon tattoo. It was first seen clearly in a PETA campaign and she exposed it in various advertisements as well. The dragon symbolizes wisdom, strength, balance, and good luck. For Potente, it may be a symbol for her good luck charm.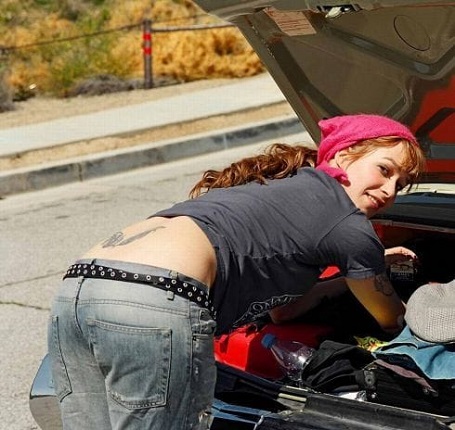 The tattoo must have existed way before it was last seen in public since she had it done in the '90s. The lower back tattoo was seen in a movie back then, and the one in the arm is also fairly visible.
2. Stars - Left Arm
While one arm has the intimidating dragon, the other arm has a few stars which may appeal to her soft side. There are four stars - two of them are of equal sizes, the third is of medium size and the largest one is a double bordered star. The first three are colored with a pink gradience and the fourth is a full pink one within the inner border.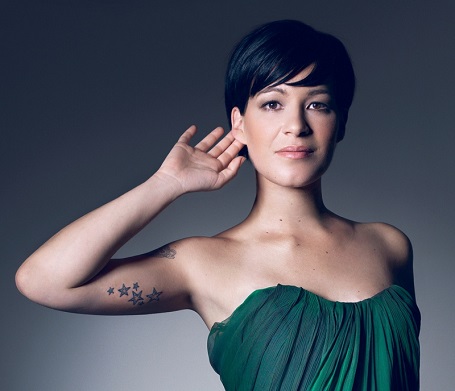 Potente inked the stars in her inner right arm as well, which is opposite to her dragon ink. There are more small stars on that one, and all of them have a gradient color design.
3. The Liberty Sparrow - Inner Left Arm
It's not easily visible, but there is a legit double-sparrow tattoo on the inner upper left arm of Potente, i.e., the biceps region.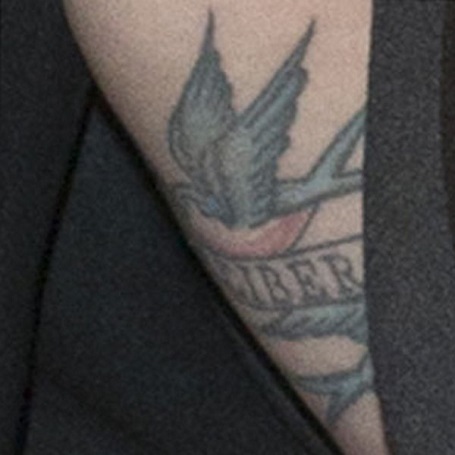 The traditional sparrow tattoo is colorful with the word 'Liberty' written between the two sparrows. Since a sparrow symbolizes freedom, happiness and loyalty to family or love, it may symbolize the happiness she has with her husband and family, along with the free lifestyle choice.
4. Thorny Bellybutton
There's one more tattoo that many don't seem to be able to see or verify. It really exists, and the tattoo is weird, surrounding her bellybutton. The paired tattoo looks thorny and on two sides of her bellybutton as mirror images to each other.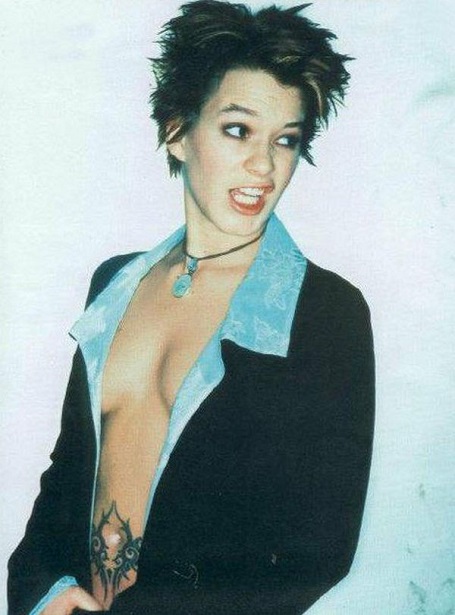 This concludes the number of known tattoos on Potente's body. There seems to be a total of seven different parts of her body she inked. Three Dragons - Upper Right Arm, Right Shoulder Blade and Lower Back; Two Star Patterns - Upper Left Arm, Inner Right Arm; A Double-Sparrow Liberty - Inner Left Arm; A Thorny Boundary - Belly Button.
-->