Who Is Franka Potente's Husband? Details Of Her Married Life And Dating History!
Published Thu Aug 08 2019 By Travis
Franka Potente is one of the most famous German actresses working in Hollywood with almost 30 movies and over 50 acting jobs under her belt. Franka is still a big name in the movie capital of the world, but this year she started her transition from in front of the camera to sit on the director's chair.
Franka is currently working on her first film as a director; the German actress will make her directorial debut with 'Home.'
The later stages of her carrier arrived, and they brought new challenges in her life, but as she turned towards later stages of her career, she found someone who brought stability and love to her life. It is hard someone who is the right person for you, and it can be really hard sharing your experience with some else, but when love strikes, many few can resist.
Franka Potente's Husband
Franka Potente married fellow actor Derek Richardson three years after they met. It was a typical Hollywood romance, Franka and Derek met on the set while filming and developed feelings for each other.
The year was 2009 and Franka was guest-starring in the season six premiere of the popular medical drama 'House.' In the two-part episode, she starred as 'Lydia' who plays piano for her sister-in-law 'Annie', who is unresponsive and during the course of the episode, forms a bond with House. In the same episode, Derek makes a guest appearance as 'Steve', who thinks he is a superhero who can fly.
Watch: Season six premiere of House where Franka and Derek met
During the filming of the two episodes, Franka and Derek met, and their relationship sparked to life. They started dating in 2009, and the relationship took a serious turn in 2011 when Franka gave birth to their first child, Polly, in April 2011. The birth of their daughter was the catalyst for the two lovebirds getting hitched. The couple got married after their daughter was about one year old in around mid-2012 and a year later Franka gave birth to their second daughter Georgie.
The vegan actress slowly toned down her work and started focusing on her family life, and her husband also helped, with him limiting some of his workloads. It was rumored in 2016; she was limiting her work and making all of the shoots in the day time so she can be at home. This all resulted in there being pregnancy rumors for a third child since there is no child three years later, we can confirm she did not birth a third child.
Also Read: Everything You Need To Know About German Actress Franka Potente
The couple is enjoying a happy life together, and it seems she truly found the one person for her. The couple will be celebrating ten years together at any time now.
Franka Potente's Past Relationship
Franka, like everyone else, was on a path to finding love, and on her quest, she met Eric Melvin. Eric is the guitarist of the punk rock band NOFX, who is one of the most successful independent bands of all time. Eric was also the founding member of the band, and during the early years, he met Franka and they formed a bond. Eric and Franka dated for a brief period of time, but with his touring schedule and her acting job, there was little success rate for the two.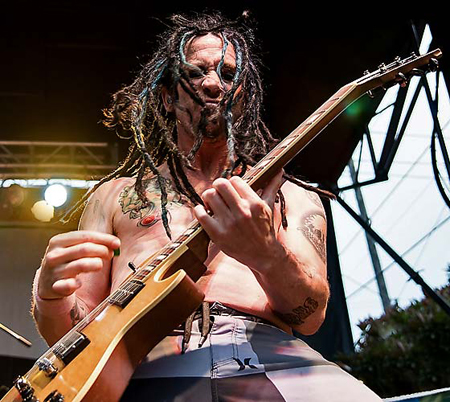 Franka was also rumored to be in a relationship with actor Elijah Wood which was never confirmed.
With a married life and two kids, Franka is happy where she is at in her life. A loving husband, two beautiful daughters and a job she loves to do, what more can a person ask for!
-->