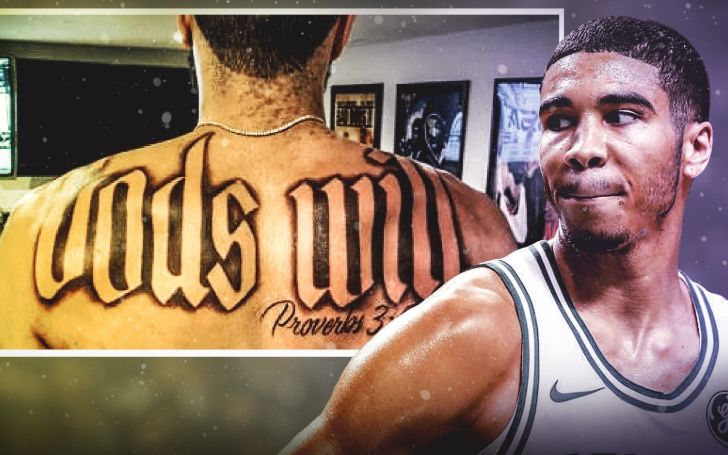 Find out all of NBA star Jayson Tatum tattoos and its meanings!
If you are an NBA fan, then you probably didn't miss to hear the name of American basketball player Jayson Christopher Tatum. Jayson, who was picked on NBA draft 2017, shortly impressed his fans and club showing his phenomenal performance in the position of Power Forward and Small Forward.
But here we are not actually focusing on his fascinating skills, dunks, or any of his gameplays and achievements instead peeking at Tatum's fascinating tats and meaning behind them which for long has caught curiosity and attention of many of his fans and followers. So without wasting any time, let's dig in,
Jayson Tatum Leg Tattoo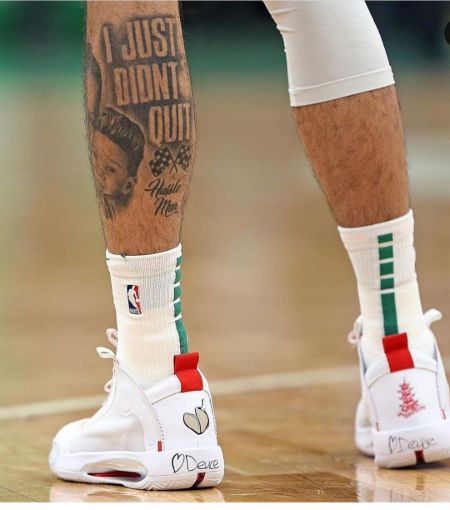 I Just Didn't Quit
SOURCE: wtfoot
Starting off with his leg tat, Jay has tattooed a motivational saying, 'I Just Didn't Quit' on his left calf. Right beneath it, Jayson inked a two crossed race flag with a caption 'Hussle Man.'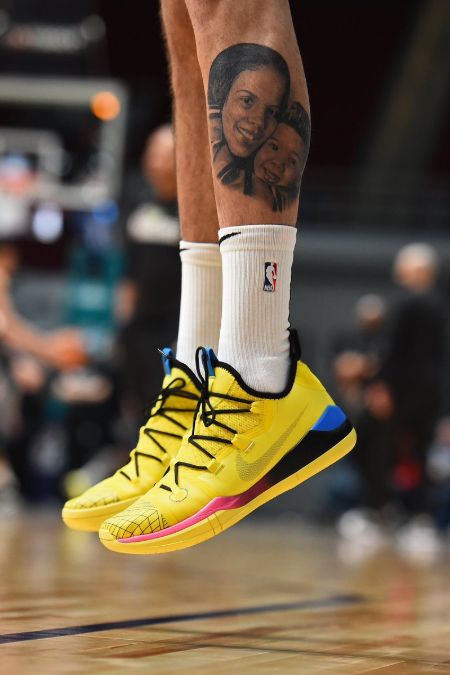 Number 98 and Mother tattoo on left leg.
SOURCE: Closeup 360
And on the right side of the shin, he has inked a nostalgic art of little Jayson with his mother. Among all of his tattoo, this is one of his favorites.
Jayson's New Self Tattoo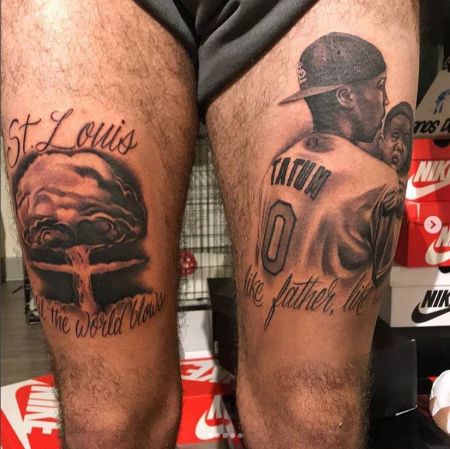 Hometown and father son tattoo on thighs.
SOURCE: Instagram
Yes, Jayson recently got a new tattoo, and like most of his unique inks, the new one carries attachment and memories shared with the player.
Starting off with his 'father and son' tattoo, the 2.03 m tall athlete inked picture of him and his 2 year old son Jayson Christopher Tatum Jr. better known by his nickname Deuce; writing "like father like son" Christopher surely hinted his desire to turn junior into one the Basketball stars like him.
Sharing in an interview, Jayson added that the inked is also a tribute to his college basketball club 'Duke Blue Devils', as it is the club which made him professional. So, he got his jersey retired on his legs.
Get Every Detail of Jason Momoa Tattoos >>>
On the right side of his thigh, he has inked a world called 'St.Louis' - his hometown, and beneath it, he has inked an explosion smoke picture where he has written 'Till the world blows.' So it probably means the 22 years old loves his hometown to the day he dies.
Back Tattoo : Proverbs 3 5-6 Tattoo and its Meaning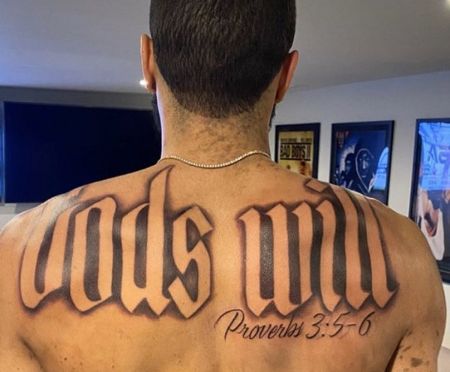 Proverbs is one of the books from the Holy Bible, where each chapter shares morals and a deeper understanding of life. The meaning behind God's Will is brought from Proverbs chapter 'Three' lines five and six.
As per reports from Bible Gateway, line 5 & 6 reads,
Line 5 - Trust in the Lord with all thine heart; and lean not unto thine own understanding.
Line 6 - In all thy ways acknowledge him, and he shall direct thy paths.
You May Like: How Many Tattoos Does Nipsey Hussle Have? Learn Their Meanings Here!
So, yeah, overviewing all of Jayson tattoos, he seems like a guy who believes in hard work and destiny. And all his ink seems to resemble snippets from his life articulating his near dear ones to his journey to the NBA. In conclusion, we love all of them, and they are all unique.
We hope you enjoyed the article, stay tuned for more Entertainment article only on Glamour Fame.
-->