Get Every Detail of Jason Momoa Tattoos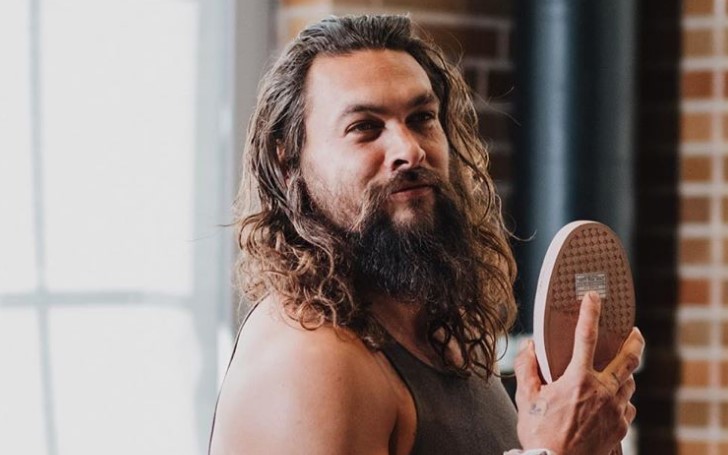 How many tattoos does Jason Momoa have on his body? Know all about it!
The Aquaman actor Jason Momoa has been making the rounds of tabloids recently as he will be playing on Apple's epic series, 'See.'
But Jason never really needs a next venture or project to make news on the internet. The 40-year-old actor is the heartthrob of millions, so people never really give him a chance to faze out his presence on the internet.
While talking about popularity, the actor is famous for his role as Khal Drogo in one of the highly acclaimed TV series, 'Game of Thrones.' He is loved for his stature, acting abilities, charming looks, and even tattoos.
So we gathered some worth mentioning tattoos of your beloved Khal Drogo. So without further ado, let's look at all the cool and important tattoos Momoa has and also try to dig in to find the meaning too.
Jason Momoa's Arm Tattoo
Jason Momoa's arm tattoo is a show-stealer; many people love his Hawaiian tribal tattoo. And according to tattoo artists, those random lines has so many stories to tell.
Pride of Gypsies is in love with his bag.
Source: Jason's Instagram (@prideofgpsies)
Jason has a tribal shark teeth pattern on his left forearm, the most prominent one in his body. The tattoo signifies he has his roots in Hawaii, which he revealed in 2013, saying it's a tribute to his 'aumakua' (a family god, often a deified ancestor.)
You May Also Like: How Many Tattoos Does Carson Daly Have?
Aumakua is often manifested as animals like sharks or owls; In Momoa's case, his aumakua is a shark.
Momoa Inked His Children's Signature on His Chest
Jason is fierce, brutal, and rough but also has soft sides, which he clearly showed when he inked his children's signatures on his chest. This proves nothing, but he is a total family man.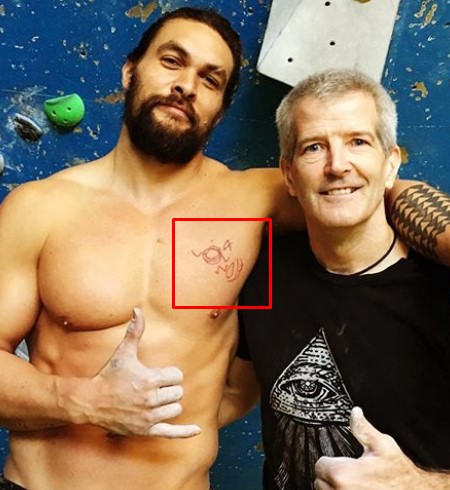 Jason has a signature tattoo of his two kids on his chest.
Source: Jason's Instagram (@prideofgpsies)
Moreover, if you are rocking a well-sculpted body like Jason's, you deserve a tattoo. As you can see for yourself in the picture, the red marking on his chest they are the signature of his two children Lola, 12, and Nakoa-Wolf, 10.
Pride of Gypsies - on Jason Mamoa's Inner Arm
If you are a fan of Khal Drogo - oops! Jason Momoa, then you must be aware the GoT alum started a production company back in 2010, which holds a lot of sentiment for the actor.
Jason Momoa's inner arm tattoo looks awesome.
Source: Jason's Instagram (@prideofgpsies)
Moreover, the actor uses Instagram with the same name. His Instagram - @prideofgypsies, is well-known among his fans and boasts more than 13 million followers.
Since the name is important for the actor, he inked it on his inner arm because why not!
A few Other Tattoos of Jason Momoa, Small but Worth Mentionable
The skull above his thumb: The actor's tattoo does not really signify a deep meaning; however, it's a clear indication Jason loves the skull arts.
Diablo tattoo is an ode to Jason's late friend.
Source: Jason's Instagram (@prideofgpsies)
The next, which is quite intriguing, is 'Diablo' on his middle finger. Just imagine Jason showing his 'Diablo' tattoo to people; that person needs to run for his life ASAP.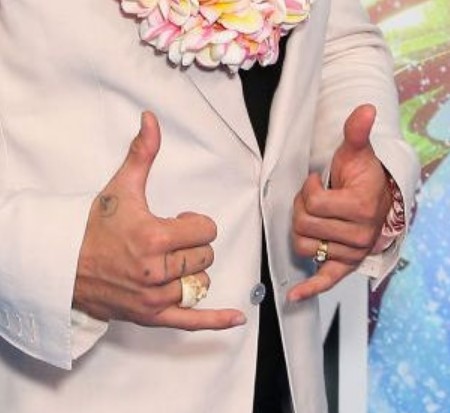 The skull is clearly visible above Jason's thumb.
Source: Jason's Instagram (@prideofgpsies)
The actor revealed his middle-finger tattoo in 2014 when he took to his Instagram to show his thirteen-something-million followers. But fear not, according to the star, it's an ode to his best friend who died in 2018, so we are safe.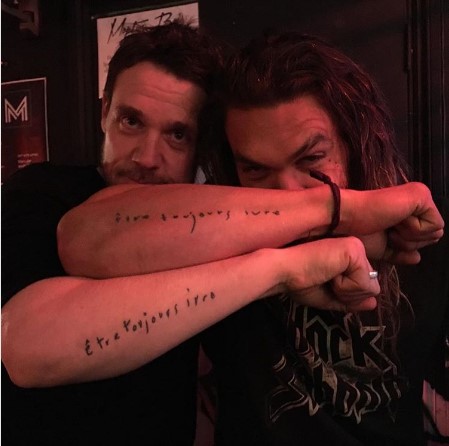 Jason loves to stay drunk; be it in life or with alcohol, he never really misses a chance.
Source: Jason's Instagram (@prideofgpsies)
The next mentionable tattoo is 'Etre Toujours Ivre,' on Jason's forearm. It's a French phrase that translates to 'always to be drunk.'
Well, it could mean 'to be drunk' on love, life, or anything, but we know how much Jason loves drinking a good pint of beer.
Recommended: Hilary Duff's New Tattoo is What Dreams Are Made of!
He even traveled to Ireland when he was still filming for GoT. The actor shared he was financially struggling as he was not a celebrity at that time, but all those things could not stop him from taking a sip of a good ole' pint of Guinness.
Meanwhile, Momoa and his long-term wife, Lisa Bonet divorced in January 2022 as the actor announced the news himself. And, although it was reported that Momoa and the mother of Zoe Kravitz were working on their marriage, rumors surfaced that the actor might be dating actress Kate Beckinsale. Jason and Momoa, apparently, looked cozy together at Jay-Z's Oscars parties.
To know more information about your favorite celebrities' lifestyles, stay tuned to Glamourfame.com, and don't forget to sign up for the newsletter.
-->