Amanda Knox Faces Backlash After Making a Murder Joke On Instagram
Published Fri Mar 01 2019 By Jessica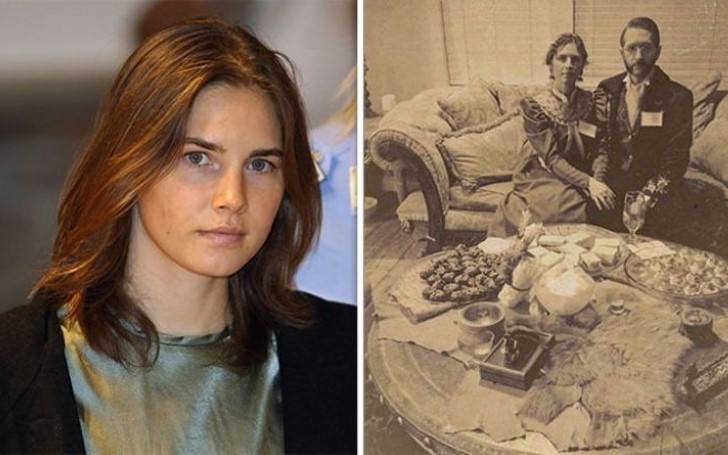 Amanda Knox received backlash as she got called 'disrespectful' for her 'murder mystery' joke.
The famous American national, Amanda Knox who spent several years in an Italian jail for being convicted of murdering her roommate, a British student named Meredith Kercher's is facing backlash after sharing a 'murder mystery' picture on her Instagram.
On Tuesday, Knox posted a photo from 'a murder mystery party', as she relates her jail story to the characters in the image. The shared photo manifests the Victorian-themed party, where Knox and her fiance Christopher Robinson seat closely on a sofa in vintage outfits.
The couple, in fact, is playing roles in a 'murder mystery party.'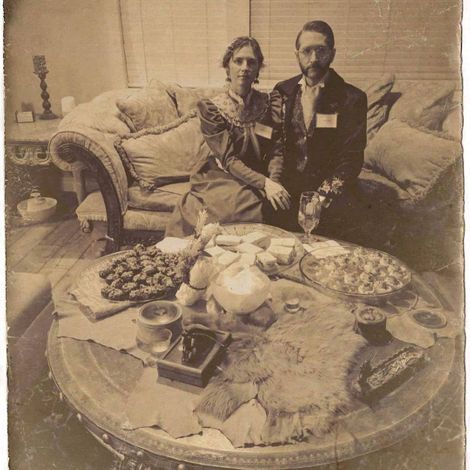 SOURCE: Amanda Knox Instagram
The 31 years old controversial woman seemingly clarified in the caption that her character was justified in only four hours whilst she also further addressed 'Better than 4 years', mentioning the amount of time she spent in jail from 2007.
You may also like: Courteney Cox's Surprising Gift To Jennifer Aniston For Her Birthday
Knox spent in an Italian prison from 2007 until 2011 and was only released at the age of 24.
In her full words, Amanda wrote:
"Victorian London: A priceless painting goes missing and the owner is found both poisoned and stabbed. And would you believe it, I, the Countess of Lovelace, am accused. Also acquitted, all in 4 hours. Better than 4 years."
Since Amanda frequently shares her life activities on the photo-sharing platform, her followers' number count to more than forty-four thousand.
As soon as the post surfaced, people in the comment section expressed their divided opinions upon what they read on the caption, whilst some called Knox 'shameless', some called her 'quirky.'
Recommended: The Jonas Brothers are Back with the New Release 'Sucker'
One person commented:
"You are a great actress. You can win the earthly justice but you can do nothing against divine !"
Whilst another wrote:
"That's her story, and HER ordeal. She's allowed to take control of it and use it any way SHE deems fit. It's her agony that she had to endure, and if she's able to make light of it now, then she is more than allowed to."
A third commentator added:
"Good God people. The girl is allowed to have a dark sense of humor. The only way to stay sane through the storm is to make yourself laugh. Sorry people don't know what a joke is anymore, Amanda."
Likewise, another comment read:
"I believe you are innocent of the murder of Meredith Kercher, Amanda, but really, this post is ridiculously tone-deaf. Surely, you must have expected some backlash?"
The European Human Rights Court awarded Knox $20,000 ( €18,400 or £15,800) in damages after finding out the Italian authorities molested her human rights.
Don't miss: Travis Scott Slams Claims That He Cheated on Kylie Jenner
Amanda and her partner Christopher has been dating since Feb. 2016 and currently works as an activist for the falsely accused victims in crimes. The couple resides in Seattle.
-->