Amber Portwood's Boyfriend Finally Speaks Out On Domestic Violence Charges!
Published Wed Jul 31 2019 By Travis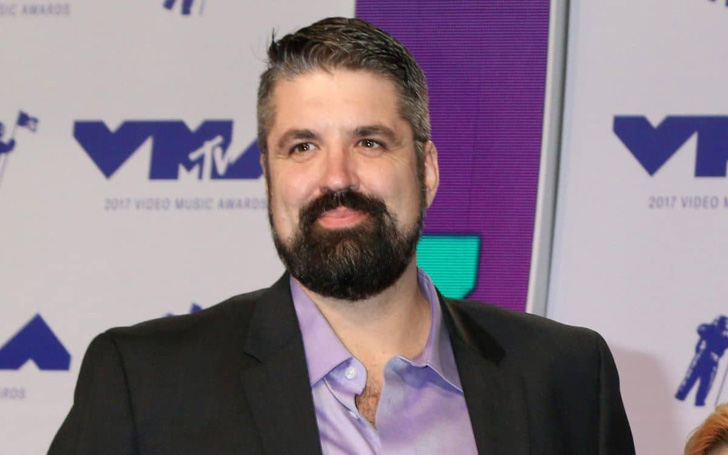 Andrew Glennon is speaking out over the incident and his priorities since then.
Amber Portwood is sorting through her trouble with the law and with her ongoing battle in the court raging on, Andrew Glennon, her husband is making sure their kid gets a safe environment to grow. The couple separated after Amber allegedly attacked Andrew with a machete while he was holding their child.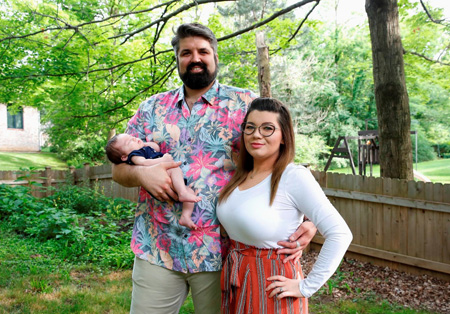 After her arrest, Andrew finally broke his silence and said the main priority for him right now is their son James who is only 14 months old.
In an interview with the Daily Mail, Andrew said, "I need to do what's right for James, and I need to take the right steps for myself."
The incident occurred on 5th July when according to the statement given to the police, Amber hit Andrew on the neck while he was holding their child. Then after Andrew locked himself and James inside a room to get away from her rage, Amber hacked at the door with a machete. After he did not open the door, she allegedly threatened to kill herself by taking her prescription drugs.
Andrew called the police, and the office on-site said Andrew's neck was marked red by the impact of the strike, which he said was from Amber.
The husband of the Teen Mom OG's former cast member isn't particularly certain of the future, the incident on 5th July turned his life upside down, and he is only worrying for his son. He said, "The future's unknown. All I know is what I need to do, like, right now, and that is to provide James with a safe, secure, happy environment."
"If you could imagine having your whole world and everything that you love flipped upside down in a heartbeat, that's it," he continued. "There's gonna be a lot of healing that needs to be done and repairing between James and I."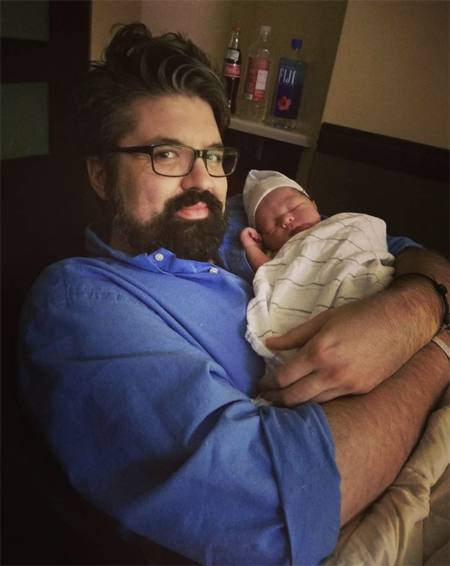 Amber is silent on the incident, and she is not making any comments which relate to the incident of 5th July, but she did delete a tweet in which it seemed like she was accusing Andrew of being unfaithful to her. Andrew, on the other hand, believes the tweet is not about him, and "it was just rough timing." He also said he could not be accused because his name is not mentioned in the tweet.
"People are just going to slap it on me," he said regretfully. "It's a bashing of my character, and what hurts, I guess, is the fact that she hasn't come out and made a statement to say, 'You know, I wasn't talking about Andrew, I was talking about somebody else.'"
After the tweet, a spokesperson said, "Andrew has been nothing but faithful and loving to Amber since the day they met," the source added. "All he wanted was a happy family with Amber, but her lack of self-care with her mental health disorders and choosing not to take her medications regularly has caused great stress among the two."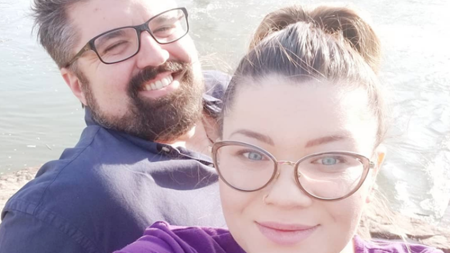 Amber is staying silent, and she doesn't want to draw any undue attention upon her situation; still, she cannot stop herself from posting cryptic tweets. Amber's fans are behind her, and she is also grateful for the support she received from her friends, an insider said.
"It meant the world to Amber to have some of her closest friends like Maci [Bookout], Catelynn [Lowell], and Cheyenne [Floyd] by her side in court to show their support and she's so incredibly grateful," the insider close to the situation said. "Amber has been on such a roller coaster ride, and she knows she's not perfect, but she truly appreciates her real friends sticking by her no matter what."
Also Read: Jenelle Evans Is Speaking Out About Her Health Problems Again While Fans Remain Skeptic!
Amber was charged with domestic battery, and Andrew was granted a restraining order against Amber, but she was still allowed to see their son. These couple of days is going to be crucial for the former couple.
-->