Jenelle Evans Is Speaking Out About Her Health Problems Again While Fans Remain Skeptic!
Published Tue Jul 30 2019 By Chester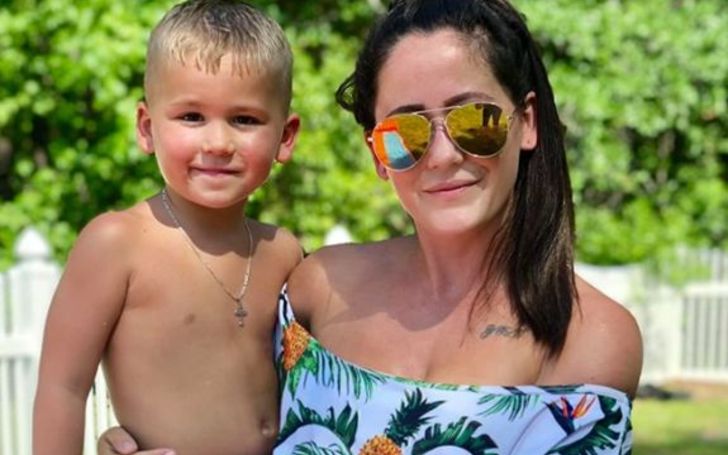 Former Teen Mom star Jenelle Evans thanked David Eason for being the pillar of strength in her severe medical condition GERD.
Jenelle Evans, 27, is probably one of the most sizzling subjects of the reality television, precisely for all the psychotic and abnormal activities that keeps happening in her family and sadly the news about her battling disease comes right in.
The mother-of-three opened the very first time about her 'esophagus' issues talking exclusively to HollywoodLife.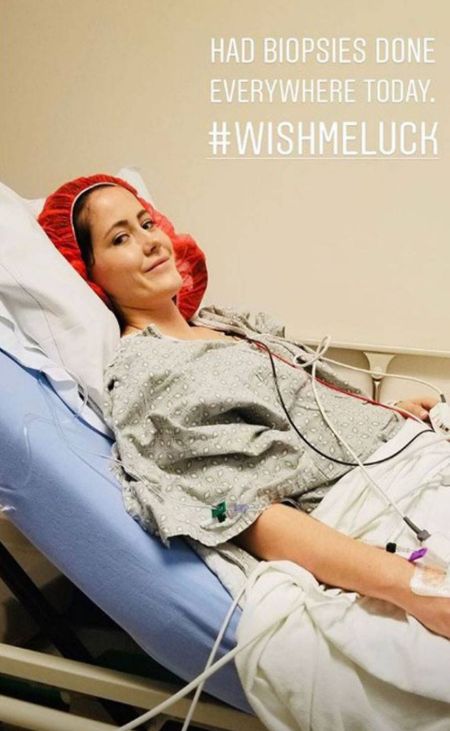 For those who are unfamiliar with Barrett's esophagus, it is a serious complication of GERD, which stands for 'Gastroesophageal Reflux' the disease that creates complications in the tube that carries food from the mouth to the stomach.
Why Is Jenelle Evans Sticking With David Eason Despite His Psychopathic Behavior? >>>
People with GERD may experience symptoms such as heartburn, a sour, burning sensation in the back of the throat, chronic cough, laryngitis, and nausea.
Years ago, Jenelle started noticing the very first symptoms about her battle with esophagus and even went for treatment with the best doctor at Duke University.
Over the years, former Teen Mom star informed fans about the news, but this is the first time Evans candidly opened the trouble she had to face from the disease in her day to day life.
Why Is Jenelle Evans Sticking With David Eason Despite His Psychopathic Behavior? >>>
Jenelle and her husband, David Eason, 30, along with their kids, daughter Ensley, 2, Jenelle's son, Jace, 9, and David's daughter Maryssa reside on their farm in North Carolina and they often travel to Los Angeles for their various work commitments. Jenelle expressed,
With my health, I've been dealing with esophageal spasms for years. Every time I would fly in a plane, even today, spasms happen in my chest. Food or liquid will not pass through. Then, I throw up an hour into the flight and keep going until I land, which is a four hour flight, usually from North Carolina to Los Angeles.
The mother-of-three shares she had been undergoing various tests, but no one was able to come up with an adequate solution as the root problems have not been diagnosed yet.
As of now, her doctor from Duke University advised her to undergo barium swallow test, a test that undergoes drinking a barium solution that coats the esophagus and allows for better X rays visions, according to Mayo Clinic.
Jenelle shares "my results came back from the barium swallow, and I have poor esophagus motility," Jenelle confirms that although she will not have surgery to treat the condition she will be undergoing more tests, which will hopefully lead to the proper treatment.
Jenelle Evans And David Eason Just Got Two New Puppies And Literally Everyone Is Mad About It! >>>
Stay tuned and connected to find update on the news.
-->