Jenelle Evans And David Eason Just Got Two New Puppies And Literally Everyone Is Mad About It!
Published Mon Jul 15 2019 By Chester
Jenelle Evans and David Eason pet a new dog! Yes, after the getting so much trouble from his last shot dog Nugget.
Yes, after such controversial killing of their bulldog 'Nugget.' David Eason revealed us with his new pet the new Anatolian Shepard in a Youtube video.
The former Teen Mom star uploaded the exclusive video from his Youtube channel on July 14, Sunday showing off his new pet and birds.
Soon as Eason, 31, shared the clip, it has been going viral all around as people have criticized it coming up with tons of backlash.
Meet our new puppies Buddy and Junior!
Well, the 10-minute clip mostly focuses on their farm's chickens, ducks where David mostly shows his pet chicken and shares how much he loves them, which is entirely not believable after seeing his lunatic behavior in past months.
Shortly in the video, Eason shows his new pet dog and tells how much he adore the dog. Eason writes,
"Recently we had to find a better way of protecting our chickens and livestock. We have hawks and crows always eating the heads off our chickens and plastic owls are not doing the trick. Our pit bull Jax killed and maimed on of our pigs that was around 80lbs. With that in mind plus the many chickens Jax killed and ate we decided to give him to a friend. After lots of research we came across this breed of dog called the Anatolian Shepherd. They are one of the most unique types of dog I have ever seen and have the best temperament and disposition of any dog I have ever owned. They are a livestock guardian breed and do not mind eating and sleeping with all our animals on The Land!"
But soon as David posted the clip, fans did not buy any of his words but instead, it has now drawn many criticisms for Eason.
Well, many of you might be wondering why it is now such a big deal, well months ago, David allegedly shot his bulldog after it allegedly bit his 2-year-old daughter, Ensley Eason. The case was so famous in the media that he had to face many allegations from that.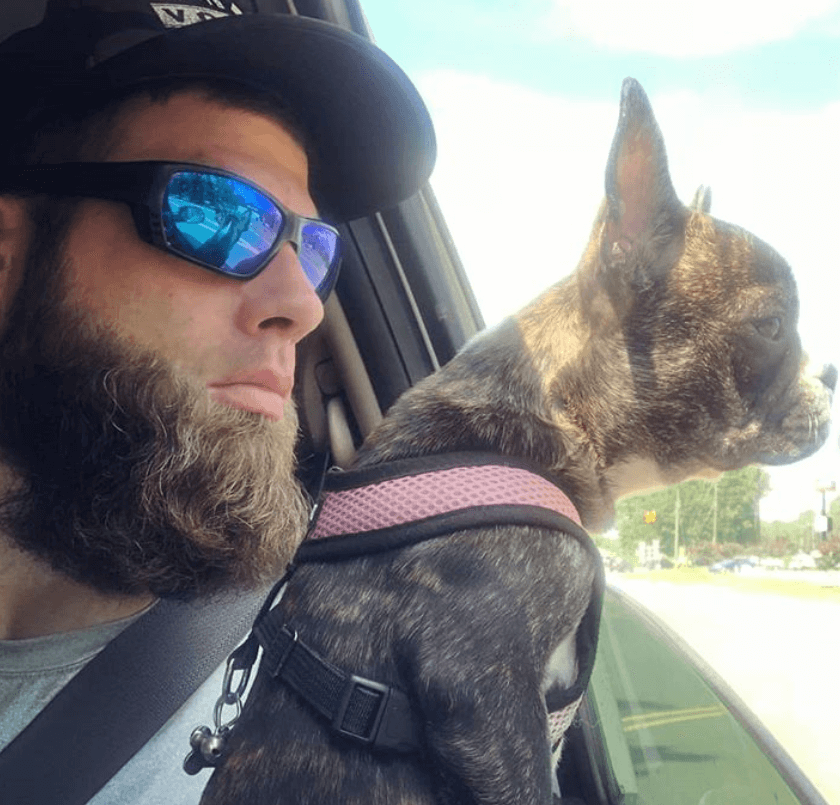 Well, his psychotic violence behavior has troubled his entire team as recently after lots of traumas and obstacles David and his wife Jenelle Evans finally regained the custody of their children.
So guys, what are your opinions towards the matter? Well, after the scandal, David appears quite sober and gentle on social media and his vlogs. What do you think about this subject? Is David faking it all off to sustain his image with the people or has he realized all his sins and trying to be a better man for real.
Did Jenelle Evans Just Confirm Separation From David Eason? >>>
Stay tuned and connected to find details and updates on the news.
-->