Did Jenelle Evans Just Confirm Separation From David Eason?
Published Thu May 02 2019 By David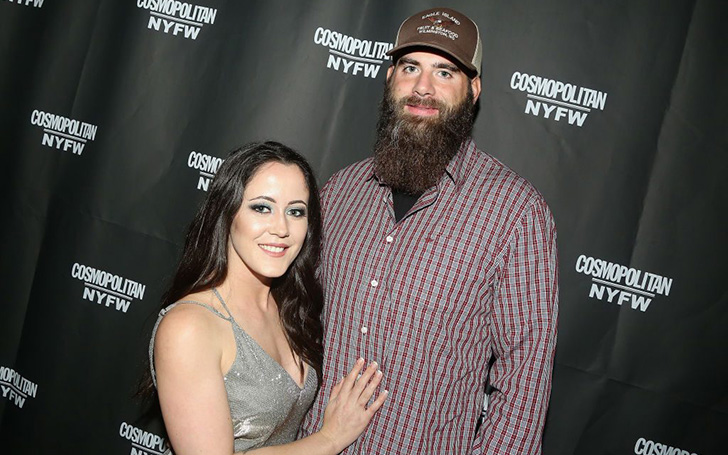 Jenelle Evans' status read that she's is indeed separated from her husband; know the reason in the article below.
Teen mom Jenelle Evans' husband, David Eason has been accused of shooting and killing Evans' dog, a small French bulldog named Nugget.
At first, the accusation seemed too dreadful to believe, even considering the well-documented history of violence and emotional instability of David.
But earlier today, Eason, himself confessed to shooting the dog in a shocking Instagram rant, in which he admitted Nugget was such a vicious beast that he was left with no choice.
In an interview with Us Weekly, Jenelle is now confirming that David executed her dog purely on impulse and says she's unsure if she'll ever be able to forgive him.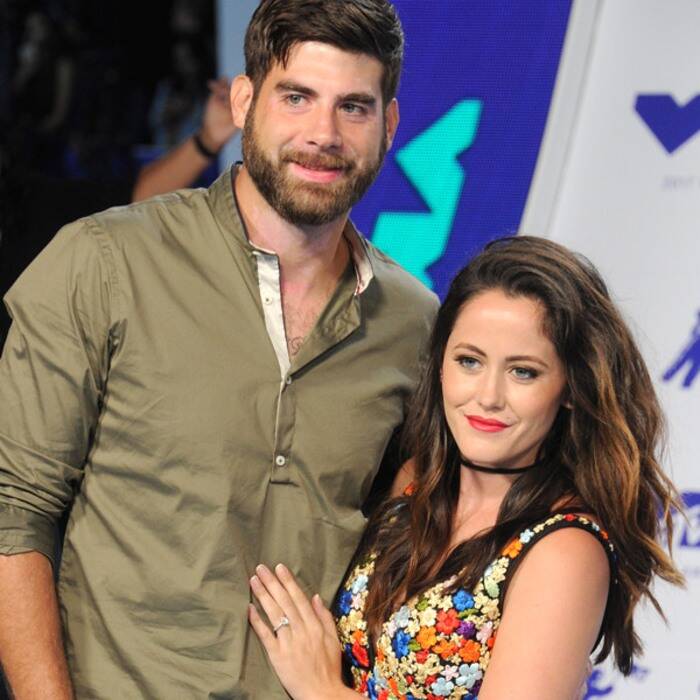 Jenelle Evans and David Eason have been husband and wife since 2017.

SOURCE: E!
With the exception of 11-year-old Jace, who's currently on a cruise with her grandma, it's been reported that all of Jenelle's kids were home at the time of the shooting. Partially for that reason, Evans is "still shocked and upset" over what happened and is currently being estranged from her hubby.
Jenelle says Kaiser and Ensley "were inside and just got done playing" when David killed the dog, while Eason's 11-year-old daughter, Maryssa "immediately went to her bedroom and didn't come out all night until the next day."
Also Read: Teen Mom 2 Star Jenelle Evans Splits from Husband David Eason- Valentine's Day, Guns, Domestic Violence, Affair, Cheating. See the complete timeline!
Evans further adds, "Kaiser and Ensley had no idea and [haven't] said anything about it since. David and I are not on talking terms. I'm too hurt and upset at the fact he did that. It's taking time to get over this whole situation, and it's making me feel he's very cruel and doesn't have a heart on many ends."
As for the loss of her pooch, she writes, "Nugget... I'm crying every day. I love you so much and I'm so sorry. I'm speechless," and added, "You still had a lot to learn and a lot to grow from your lessons."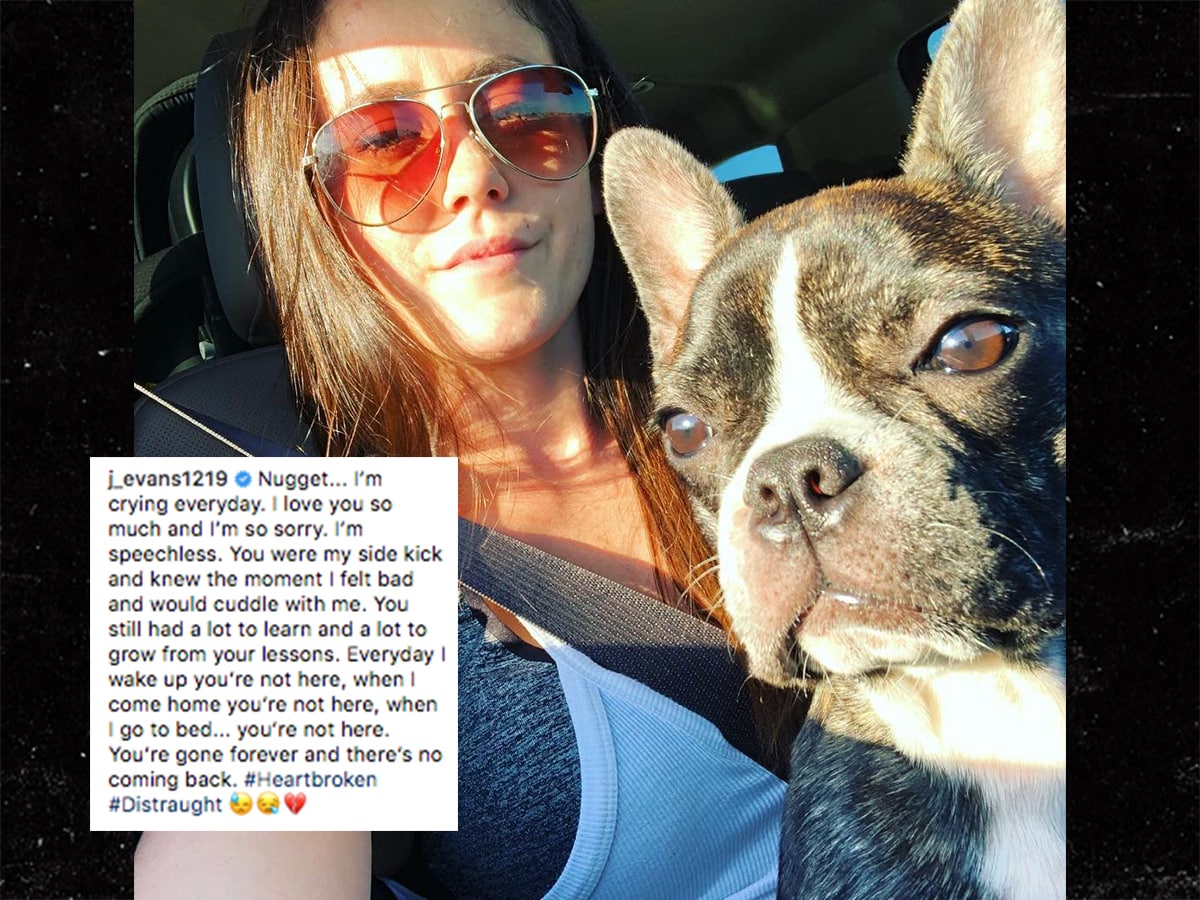 Jenelle Evans is currently being apart from her husband, David Eason following her dog's death.

SOURCE: Instagram
Jenelle also went on to shed some opinion regarding the public's call for her termination from Teen Mom 2, as she said,
"[I] would like for everyone to just give me my own time right now to figure things out and clear my head."
As of current, Evans has changed her relationship status on Facebook to "separated," and an insider close to the mother of three tells Us Weekly that she's never seen Jenelle more angry at David. The source says,
"They are fighting really badly right now."
Recommended: Is Jenelle Evans Still Getting Paid For Teen Mom 2?
Reports also have it that Jenelle's ex, Nathan Griffith, was the one who alerted the officials about David's shooting.
Apparently, Griffith was in distress upon learning that his son, Kaiser, had been on the property during the incident, and requested a welfare check from the Clark County Sheriff's Department.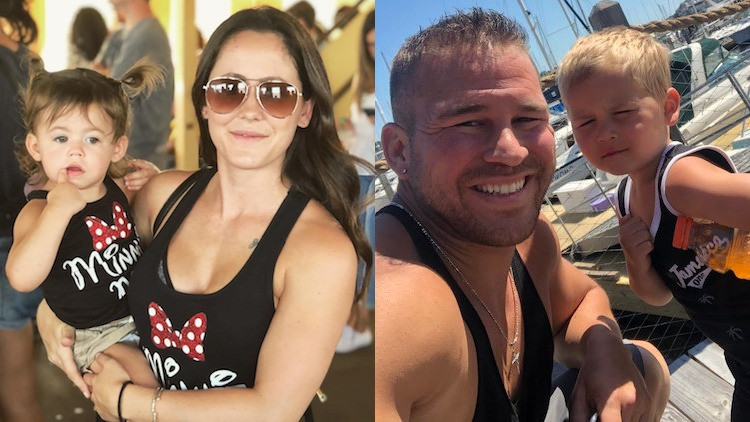 It was Jenelle's ex, Nathan Griffith (right) who initially reported the federals about David's shooting.

SOURCE: In Touch Weekly
"The male caller referenced making sure his son was safe because his ex-fiancée's husband shot a dog in front of him," says the insider.
Despite the concern from neighboring parents and the public, it looks as though David will be off the hook unless Jenelle presses charges, as they have said that they won't act on the killing until Evans comes to them to report the crime.
And as it seems, Jenelle isn't showing any signs of doing so, either.
You May Also Like: Jenelle Evans Is Officially Done Having Kids
Meanwhile, PETA hopes charges are filed against David if he's really committed the crime. They said, "People who abuse animals typically don't stop there."
David, on the other hand, has this to say for himself, "I don't give a damn what animal bites my baby on the face... whether it be your dog or mine, a dog is a dog and I don't put up with that s**t at all."
The husband further added, "I'm all about protecting my family, it is my life's mission. Some people are worth killing or dying for and my family means that much to me. You can hate me all you want but this isn't the first time the dog bit Ensley aggressively. The only person that can judge whether or not an animal is a danger to MY CHILD is ME."
-->